When All the Eyes are On India's Smart City Project, Beltecno-India is There with Smart Water Storage Solution.
---
Demand of construction equipment in India is estimated to grow at a CAGR (Compound Annual Growth Rate) of 6.18 %, in volume terms, and reach to 96,700 units by FY18 from 50,000 in FY07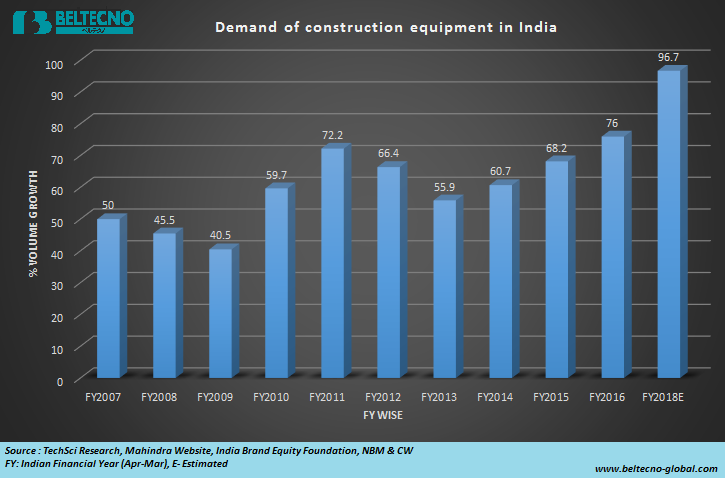 Trend in sales of construction equipment in India
Infrastructure sector could be a key driver for the future of Indian economy which could easily be seen from the above growth rate which is almost 6.8% CAGR in terms of sales of construction equipment. These Trends are extremely liable for propulsive India's overall infra project development and enjoys intense focus from Government for initiating policies like smart city project that might guarantee time-bound creation of world class infrastructure for the country.
Infrastructure sector includes, bridges, Water and Sanitation, Power, Roads and Housing infrastructure development for urban areas.
Last year, India jumped 19th places in World Bank's Logistics Performance Index (LPI) 2016 and achieved 35th rank amongst 160 countries. -IBEF (India Brand Equity Foundation)
Why Beltecno's Stainless Steel Water Tanks
We Beltecno global one of the oldest companies in the world for making stainless steel panel tanks and its our legacy for delivering our projects with optimum level of quality with the perfect blend of finish moreover the diamond shape panels shows the cutting edge technology for all our premium customers all over the world.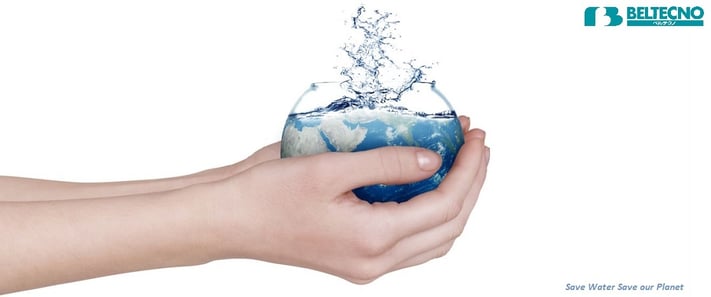 As India in one of the fastest developing countries so we introduced our Stainless Steel panel tanks here to make people aware how important it is for them to use proper and safe water storage if they want to live a healthy and hygienic lifestyle.
How Beltecno is with India's Smart City Mission
Beltecno-India launched its product range for hygienic water storage solution for supporting India's Mega Infrastructure drive as well as Smart City Projects.
Please check our Unique Product Range-
https://www.beltecno-global.com/blog/beltecno-stainless-steel-product-ranges
https://www.beltecno-global.com/products
The fact is for initiating any mega infra project the first requirement is water without water its impossible to build mega projects specially India's Smart city projects. Beltecno India is the only Manufacturer which is capable of making overhead huge capacity panel tanks for water supply.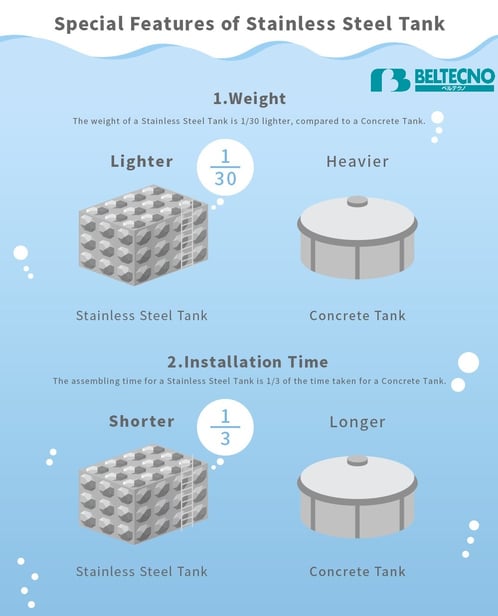 Benefits for choosing Beltecno's Panel tanks for Mega Real Estate Projects.
For More Details Kindly download Our Brochure
Check our previous Blogs here
Subscribe to Our YouTube Channel