Beltecno Stainless Steel Product Ranges
---
Water Is life and Beltecno is supporting millions of lives since 1947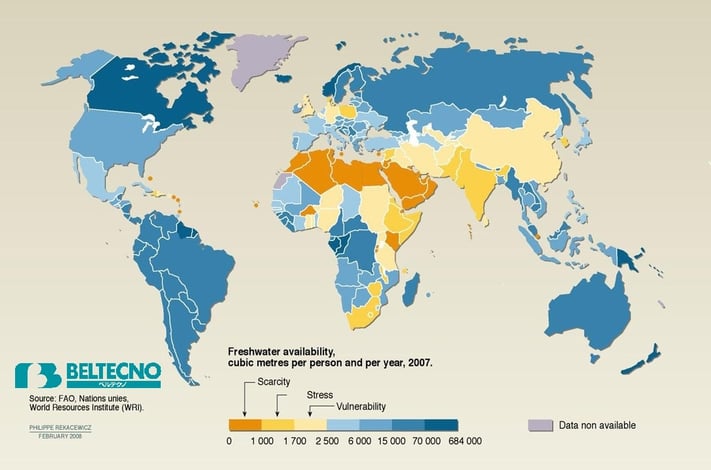 Water insufficiency is the lack of enough accessible water resources to fulfil water needs among a locality. It affects each continent and around 2.8 billion individuals around the world a minimum of one month out of each year. over 1.2 billion individuals lack access to drinkable water.
Journey from a small scale industry to a Billion Dollar company
-1947 Beltecno started its journey as a manufacturer of Dyeing machines in Japan, later in 1957 it's got incorporated as Suzuki Mfg. Co. Ltd. With the capital of 300 Million Yen.
-1968 finally its first product launch of Stainless steel tank executed and from then onwards Beltecno never turned back and grown up as a top notch corporation in Japan. In late 1978 Beltecno was well known for their SUS 304 grade stainless steel hot water pressure vessels and also for the wide variety of Short-Liquor Dyeing Machines.
-1982 Beltecno Developed and marketed Stainless-Steel Closed Expansion Tanks. Gifu plant was constructed with an expansion of Stainless-Steel Panel Tank operation.
-1985 one more feather to the cap added and this time it was fully-automatic Cheese Dehydrators and later in 1990 s company incorporated as Beltecno Co. Ltd and became a listed company in Japan stock exchange.
-1994 was the time when company was in the full swing and Had become one of the top companies in the water supply business.
-2009 Beltecno established its Manufacturing unit in Neemrana, India and started its operations.
Now Beltecno is having 12 Business offices and 8 Manufacturing units internationally.
USP of Beltecno is making Stainless Steel (SS) tanks of any capacity with Japanese Technology
Beltecno is a global player in the SS tank business and already build a market reputation for its high quality products, you can check what one of Beltecno's prestigious client think about us.
We are specialized in the various product range and following products are our USP (Unique Selling Point)
Benefits of SS Tanks: Hygiene, Light Weight, Durable, Quick Installation and Best Value to Invest in long run.
Best Use: Can be Used best in Storing RO or Purified Water
Available Size: Panel tanks can be made of any size (from 1Kl to any capacity)
Focused Industries: Hospitals, Shopping Malls, Sports complex & Stadium, Residential Apartments & Buildings, Pharmaceutical/ Chemical Industries, Oil & Gas, Thermal Power plants, Institutions and Universities and any public place.

Stainless Steel Storage Tanks (Cylindrical Tanks)
Benefits of Storage Tanks: Hygiene, Top end Finish, Durable, Quick Installation and Best Value to Invest in long run.
Best Use: Purified Water, Pressure vessel, Hot water Tank
Available Size: Available in Horizontal as well as in Vertical sizes.
Focused Industries: Pharmaceutical and Beverage Factories / Hospitals / Hotels/ Residential and Business complexes.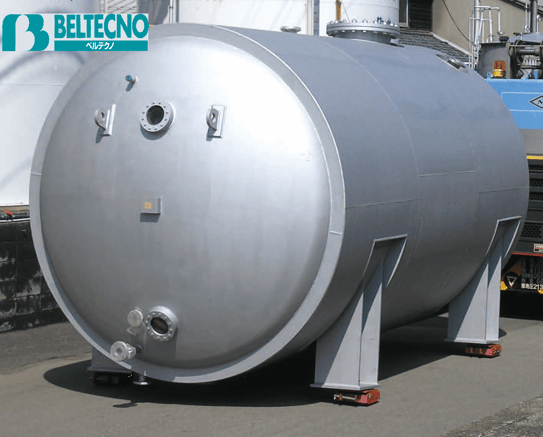 Benefits of Heat exchanger: Excellent heat conductivity as well as Beltecno's heat exchangers contribute to effective use of energy resources
Heat Exchangers are available in two Variants
Multitubular heat exchanger
Shell & Tube heat exchanger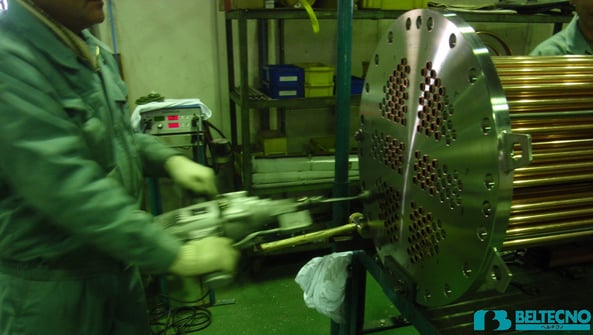 For More details Kindly Download Our Product Brochure