Stainless Steel Water Tank - BELTECNO
India's Top Stainless Steel Panel Tank Manufacturer. Backed with Advanced Japanese Technology.

Connecting Water to Life!
About Us
Beltecno India Pvt Ltd is a Japanese multinational company, manufacturing stainless steel tanks in India since 2009. Its manufacturing facility is located at Neemrana in Rajasthan with HO in Gurugram and one branch office in Pune.

With over 70 years of experience in Japan and decades in India, we are committed to a world of sustainable progress and enduring results Through Innovative Japanese Technology, we are today addressing market needs in the area of water storage for industrial and commercial Applications.
Continuous R&D, innovation, technology, and sustainability at the edge of Japanese Excellence are key focus areas for us globally. We ensure our products and manufacturing standards par excellence with Japanese Technology which makes our operations as one of the global benchmarks in terms of processes and delivered productivity.

Our stainless steel tanks especially panel tank add value because of its custom design i.e. capacity, internal partition along with insulation for hot & cold water storage built with advanced Japanese technology and aesthetic design.

Beltecno's commitment is to improve the Quality of Life for people living all over the world, by solving water and water storage-related problems and the continuous improvements and development of our products to meet the challenges day by day.

"Water" is the most important natural resource which supports people's lives.
Rapid urbanization and industrialization, have become emerging issues with respect to water usage. Beltecno is assertively involved in this matter to ensure the delivery of "clean, safe, and hygienic water" to the world.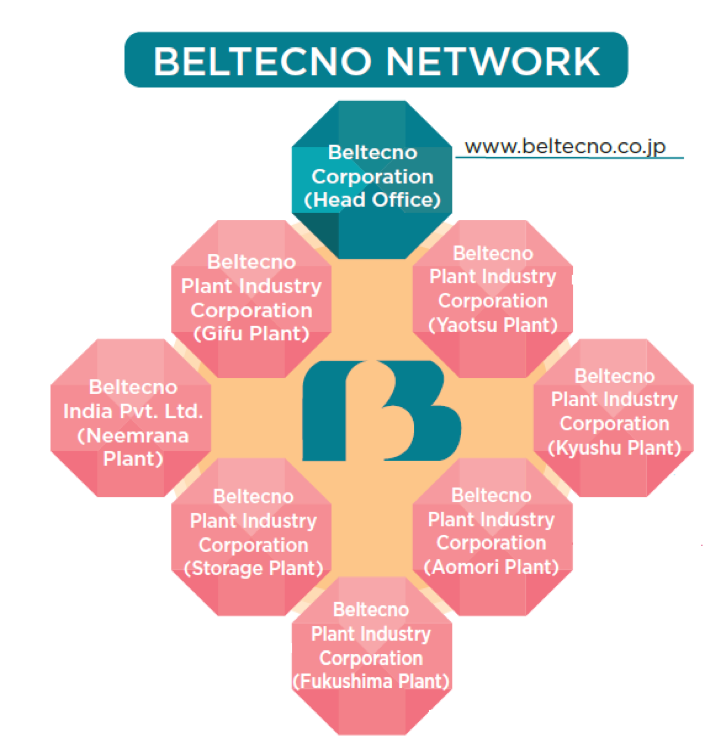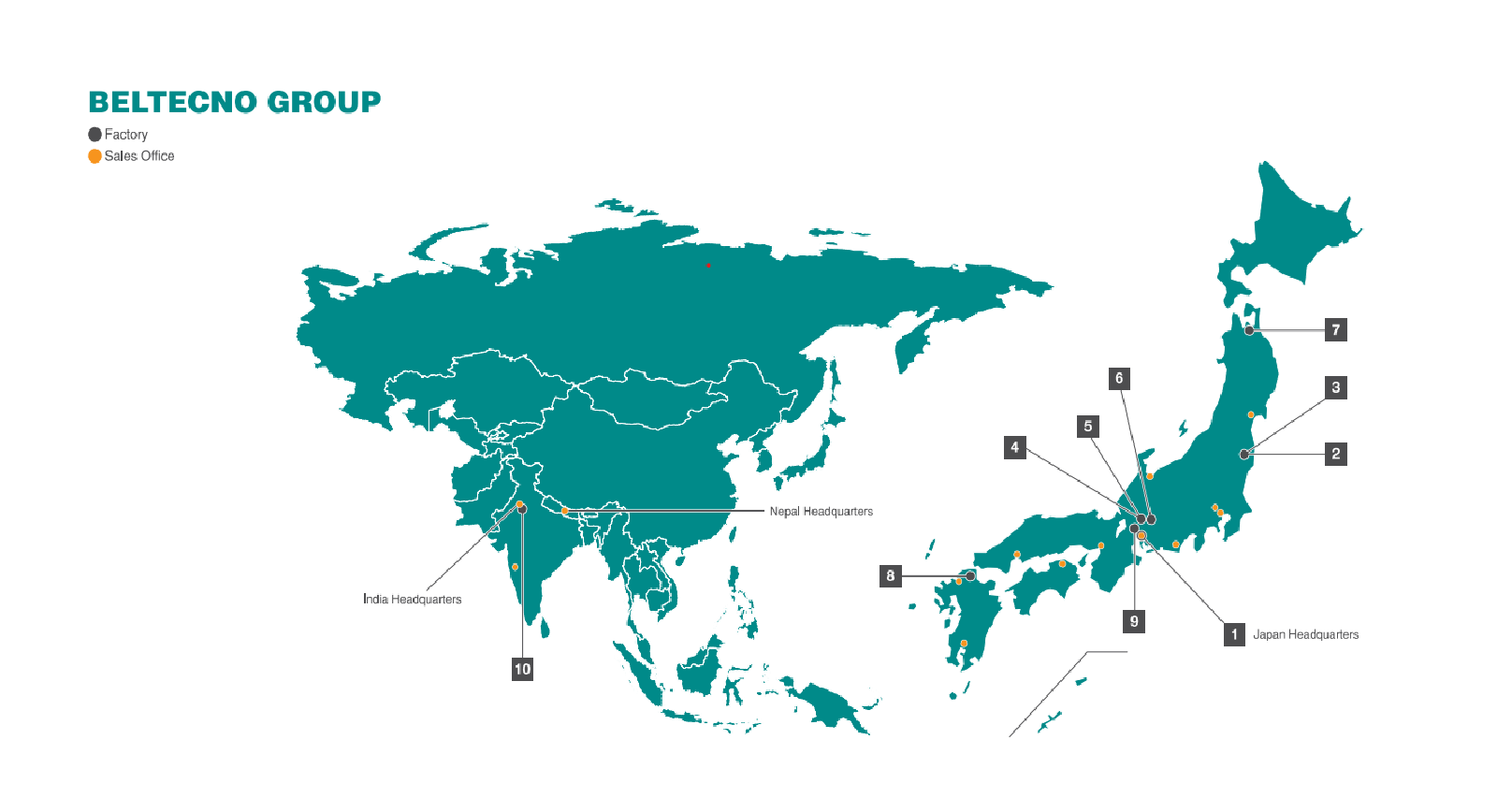 BELTECNO Japan Headquarters
BELTECNO Corporation.
4F Nishiki Center Building, 3-5-27 Nishiki, Naka-ku, Nagoya Aichi 460-0003 Japan
WEB ( Japanese) : http://www.beltecno.co.jp
India Factory address :
SP-2-23 New Industrial Complex (Majrakath),
Japanese Zone, Neemrana,
Alwar, Rajasthan 301705
Tel: +91-149-4660201
BELTECNO INDIA PVT. LTD.
President : Mr. Kiyokazu Tamura
Incorporated: 18th June 2009
Establishment Capital: 32 crore
Company Registration Number :
U29292RJ2009FTC046189
Tax reference Number : AADCB8011C
VAT Number: 08400703340
ISO : 9001:2015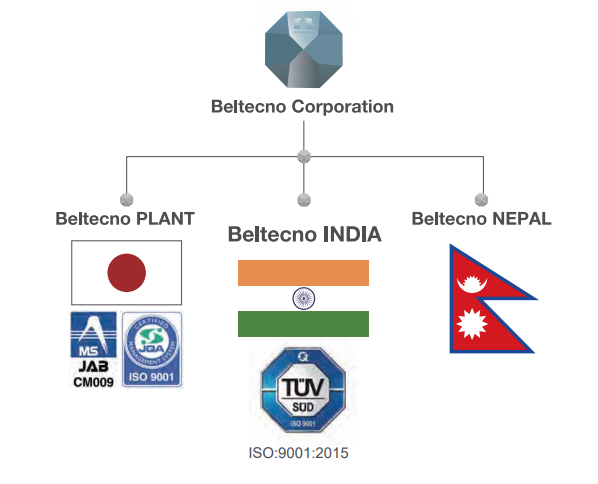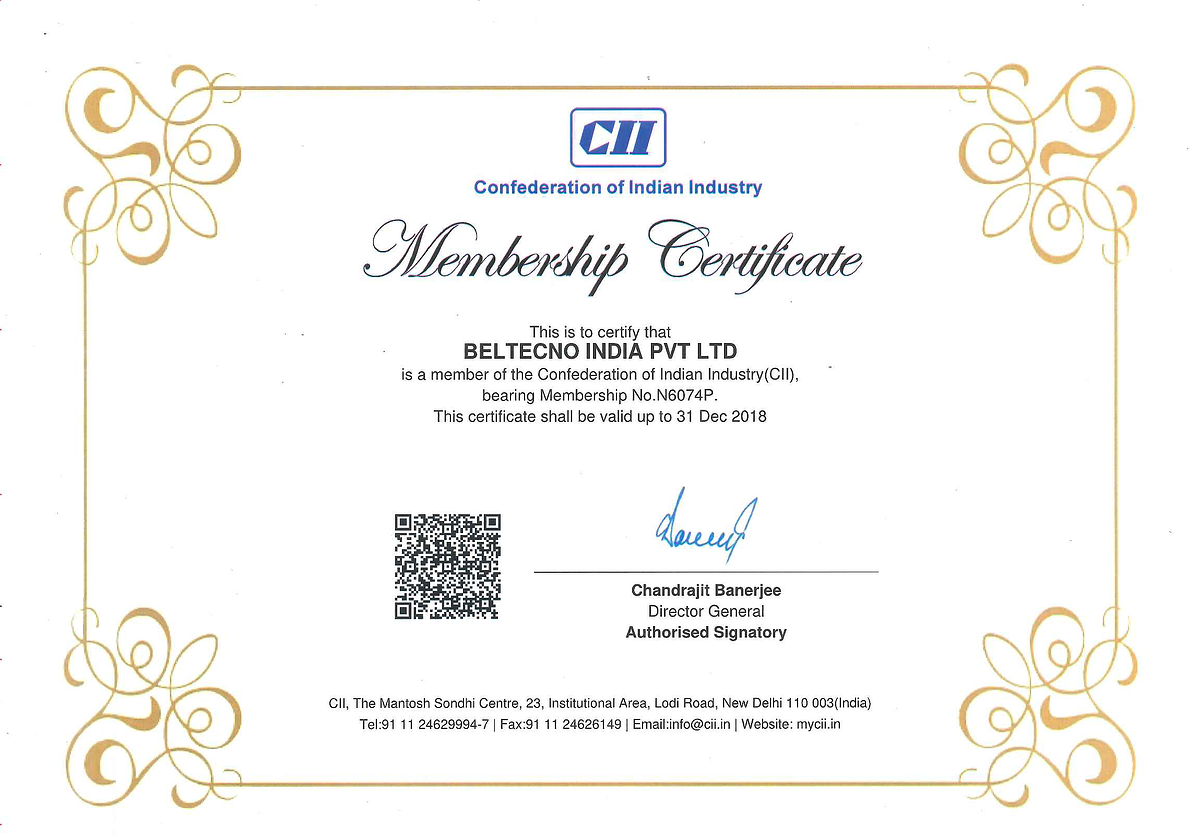 Our USPs
50+ Years of Experience
7500+ Customers Served
50,000+ Tanks Built
450+ Employees
10 Factories & 14+ Offices
Stainless Steel Panel Tanks
Why Stainless Steel Panel Tanks are Best for Water Storage?
Panel Tanks are mainly used in Industries for storing RO water, Soft water, Hot water, and Process water whereas in commercial cases it is mostly used for storing supply water. Large Stainless steel panel tanks serve various types of industrial applications.
LEARN MORE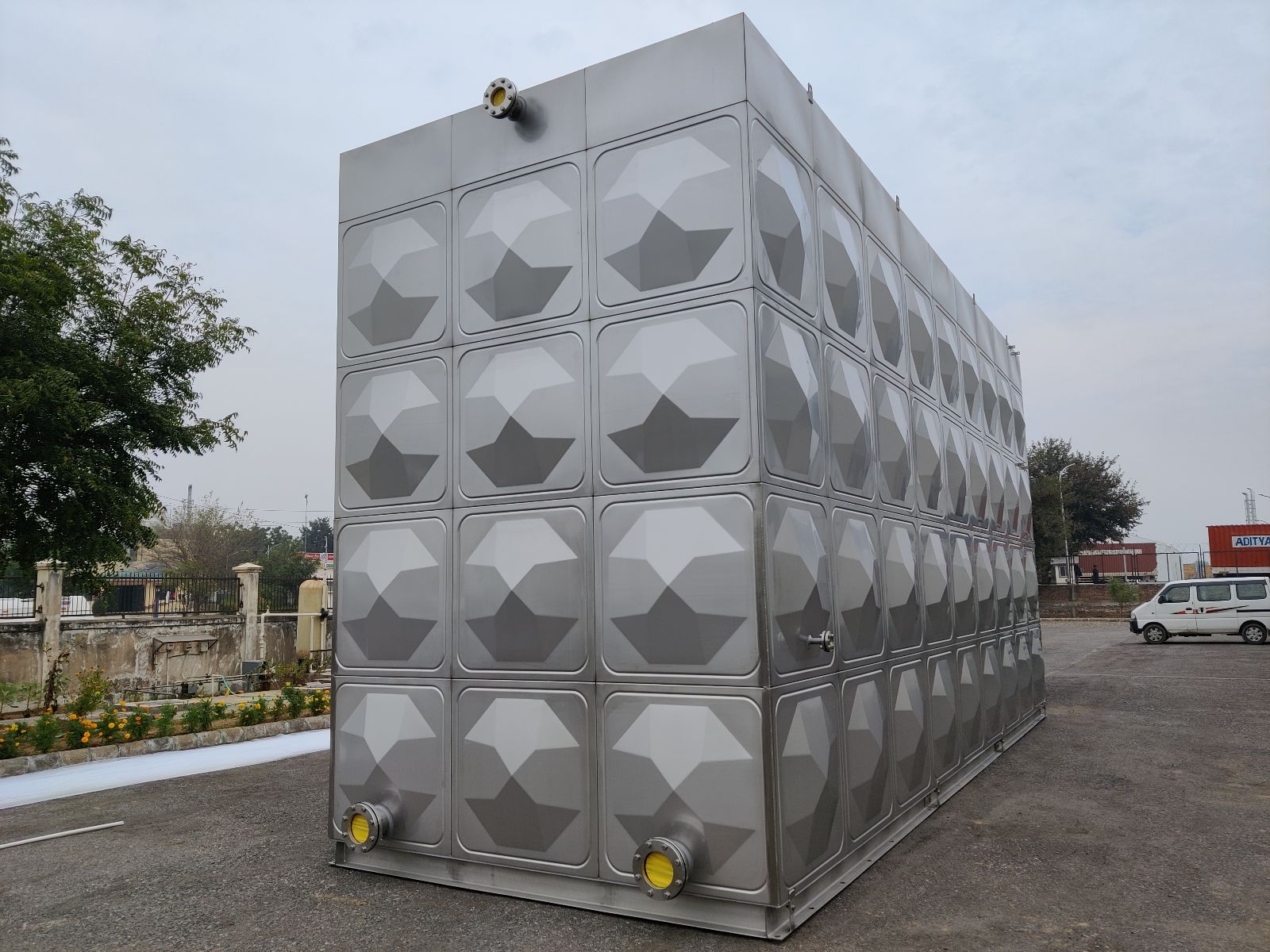 Stainless Steel Storage Tanks
Why Water storage tanks are the best made of Stainless steel?
Beltecno's Stainless Steel Storage Tanks are ideally designed to store liquids at a specific pressure, and atmospheric pressure. We provide both vertical and horizontal storage tanks. In addition to that sometimes customers also include heat transfer tubes (heating coil) inside the tank, which produce hot water.
LEARN MORE
Plate Heat Exchanger
Choose Anti-Corrosive Stainless Steel Plate Heat Exchangers (PHE) for Your Industry.
LEARN MORE

Get notified of new blog updates.
Be the first to know what new going on in the water industry, we regularly post useful updates on the Industry as well as product information. Enter your email Id and hit the subscribe button to be a part of this change from traditional water storage to Stainless steel water storage solution.