Beltecno India is improving the water infra of India by installing sturdy and hygienic stainless steel panel tanks in the Industrial and commercial sectors. We get so much feedback from our customers, but this is one piece of feedback we thought should publish with our readers.
We recently had a visit from one of the major korean automotive company professionals at our Neemrana factory regarding panel tanks for their Industrial project.
Best in class, lightest in the segment.
Why stainless steel panel tanks are so popular? the reason is simple the tank looks so aesthetic and due to its lightweight, it's very easy to install and takes very less time in becoming operational compared to a concrete Stainless steel water tank.
Due to the Japanese quality and technology, panel tanks are becoming the first choice for projects ranging from small to big. A company that wants the best quality products on their premises defiantly chooses Beltecno Panel tanks.
In the discussion customer mentioned that they have seen panel tanks in European and UK markets before here, they are now seeing them in India, its always a challenge for us to find good quality water tanks in the market, we are going to use these tanks in our projects for sure.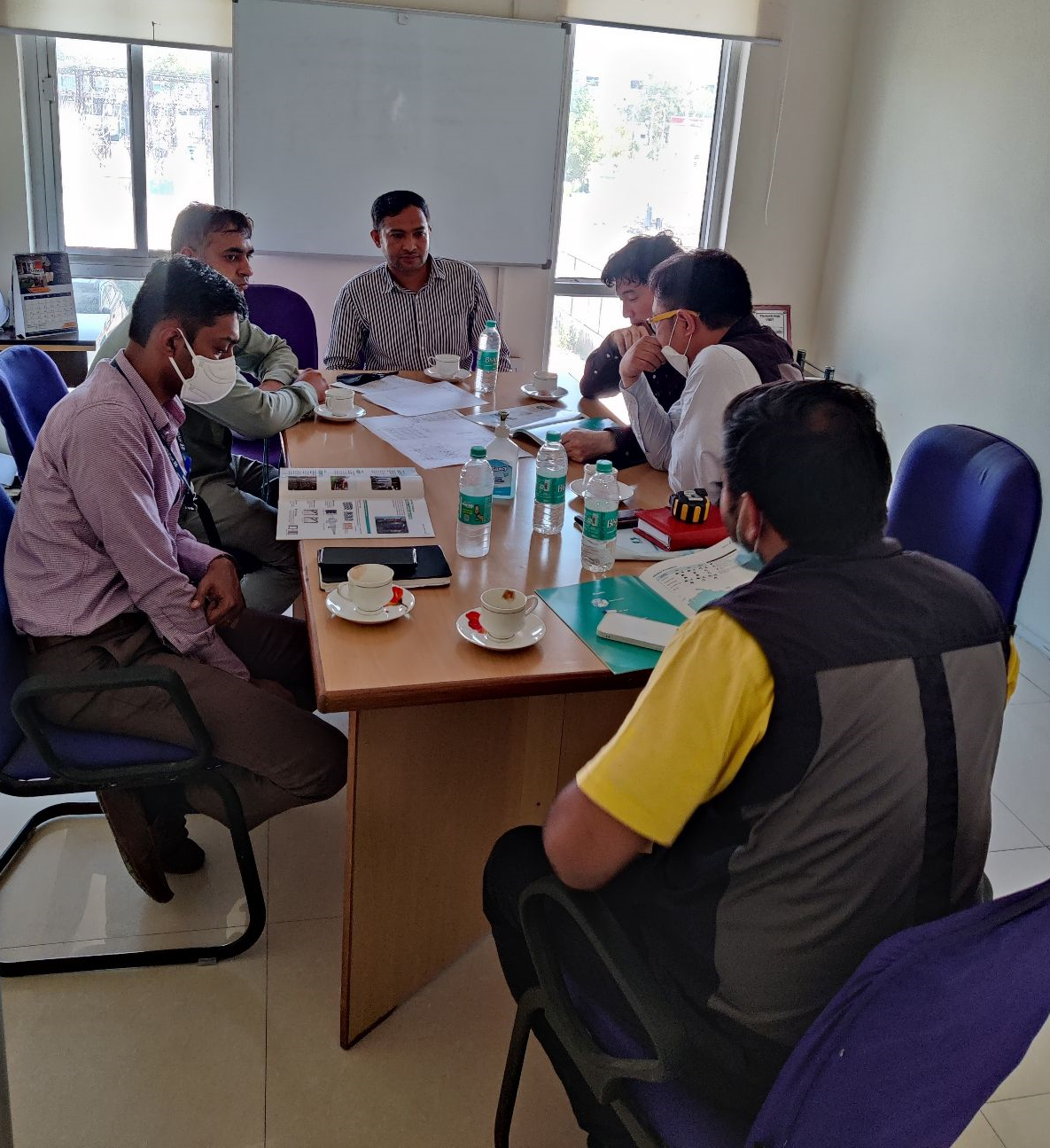 At Beltecno we mainly focus on our customers and educate them on the use of steel water tanks for their projects. We regularly provide valuable inputs from our R&D department and make them updated with the latest innovations in the field of water storage.
Stainless steel water tanks for better tomorrow.
Beltecno India has installed multiple numbers of tanks all across India and serves prestigious business houses in the country. Our belief is to improve water infrastructure at the maximum capacity and contribute toward making the Indian Industrial sector future-ready and the next industrial superpower.
Our support teams are always ready to answer your queries related to water quality and usage and the benefits of using stainless steel water tanks.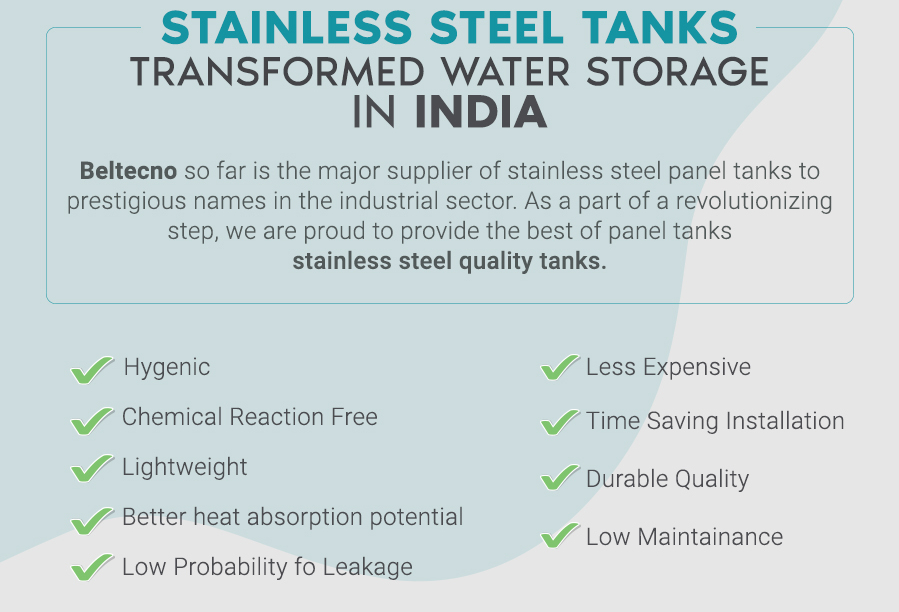 For more information regarding our stainless steel panel tanks download our product brochure by clicking the button below, drop us your requirement on sales@beltecnoindia.com or call us on any of the given numbers +91 9116009580/+91 7300084028