Replacement of FRP Tank by Stainless Steel Tank in Dhulabari Jhapa, Nepal
---
What'd be the best replacement?!
The massive destructive Nepal earthquake, the magnitude of 7.8 occurred on April 25, 2015. It was also known as the Gorkha earthquake, nearly 9,000 people were killed and nearly 22,000 people were injured. It was the worst natural disaster to strike Nepal since 1934. Hundreds of thousands of people were made homeless with collapsed villages across many districts of the country. Many public and private properties were destroyed. Among them, the overhead water storage tank, the capacity of 480000L was also damaged in Dhulabri, Jhapa, the Easter part of Nepal. The water tank was used to supply water in the Dhulabri society, around 3867houses. After earthquake damage, the supply of water was totally disturbed and many localities had faced the water supply problem.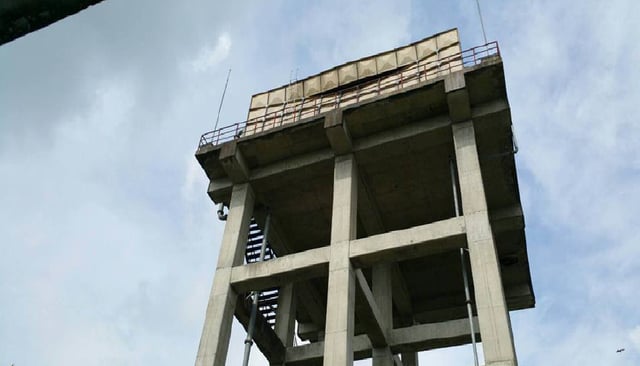 Due to earthquake distruction
After damage of reservoir tank made by FRP, the Dhulabri society people requested through Department of Water Supply and Sanitation (DWSS) for replacement of new, strong and earthquake resistance tank. After some research work in Japan on tank manufacturing company, eventually, Beltecno Corporation was approached for the project. As Beltecno Corporation is the top manufacturer of Stainless Steel tanks, capacity ranges from thousand litres to Billions of litres. Most of the people know that Japan is most affected country by the earthquake. Frequent earthquakes occur and the massive destruction has prevailed till date. However, in such circumstances, Beltecno products have been able to sustain. If some damages occur, within a short time, it can be maintained, which is the very strong and beneficial part. Finally, Beltecno was nominated to handle the project.
On time deliverly although delay on consignment.
The project was scheduled to start at the beginning of September but due to delay on consignment from Japan, it was postponed by almost one month. Eventually, the shipment has arrived on 23rd October 2016 and officially the project was started followed by more than one month delay. Beltecno was able to install the tank very short period of time. It took almost 40 days to install the overhead tank capacity of 528000L with partitioned into two parts. Though some external problems had occurred during the project like effects, due to demonetization in India, strike, argon gas shortage etc.
The project duration for the installation of the tank was around 4 months but the completion of the tank was before the deadline even though delayed by more than one month on arrival of consignment in Dhulabari site. Here, my emphasis is on the installation of such huge capacity tank was possible in short duration, 40 days. This is the strength of Beltecno. Along with the shorter erection period, the various direct and indirect cost has been saved.
Finally, on 6th December 2016 the overall installation work has been completed and handover to the member of community water supply office, Dhulabari, Jhapa. The community people who had suffered from water supply problem since one and a half year, ultimately able to access the water smoothly.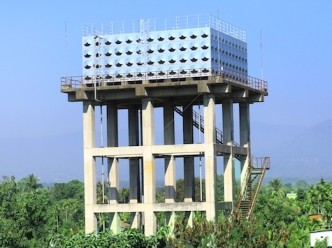 F.g. Stainless Steel Panel Tank installed in Dhulabri, Jhapa,Nepal