Our Delighted Customer for SS Panel Tanks - Serum Institute of India, Pune in Maharashtra
---
Beltecno's Stainless Steel Panel Tanks installed at Serum Institute of India Pvt. Ltd. Hadapsar, Pune, Maharashtra, India
Concern Person's Name: Mr. Vikas Jadhav
Associated Industry: Pharmaceutical Company
Designation: DY. Manager
Tank Installation Location: Serum Institute of India Pvt, Ltd. Hadapsar, Pune, Maharashtra, India
Tank Specification: Stainless Steel Panel Tank side: 3m (width) x 5m (length) x 3m (height) – 45,000 Liters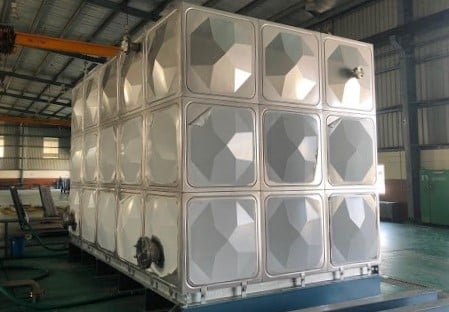 Fig: SS Panel Tank for Serum Institute of India
Serum Institute of India Pvt. Ltd. is a manufacturer of immuno-biological drugs including vaccines in Pune, Maharashtra, India. It was established in 1966 and recognized as world's largest vaccine producer by number of doses produced. Serum's products are used in more than 170 countries in the world.
It is our immense pleasure to supply the stainless steel panel tank to such a renounced company in the world. The enquiry was being generated from Mr. Vikas Jadhav – Engineering Department of Serum Institute of India for stainless steel water tank solution. After understanding the need from Serum side we proposed the SS panel tank sized 3m x 5m x 3m – 45,000 L for the storage of treated water before RO purification process.
After installation of tank at Serum, we have visited Serum to know the feedback from their side and Mr. Jadhav's feedback portrayed as below:
Q.1. How did you get to know about Beltecno and what was the main reason for choosing SS panel tanks?
"From Internet. Japanese quality SS tank, cost effective, light weight, aesthetic, tank design is very unique, easy to installation, hygienic water storage and customization as per the requirement are enough reason to choose SS panel tank."
Q.2. Are you satisfied with the tank performance? How much would you rate us on the scale of 10, in terms of quality, Delivery and support?
"Satisfied 10 out of 10"
Q.3. What is the exact application of our tanks in Serum Institute of India? Do you recommend other customers also using panel tanks to serve this particular requirement?
"Portable water storage. Highly recommended"
Q.4. Do you have a scheduled maintenance plan of panel tanks?
"I think there is no need of any maintenance, if required in future our team will take care of it."
Q.5. Based on your awareness of SS water tanks, what do you think how we are different from others and Beltecno's future in India?
"Very different from other manufacturers. Tank is light, easy to install, nice design. Beltecno has great future and scope in Pharma and Food & Beverages sector which is very huge market in India."
Q.6. Do You have any future plans to procure our tanks in any of your upcoming projects?
"Yes"
Q.7. Based on your past experience, what is the major challenge do you face?
"Earlier we were using HDPE tanks of 20 KL capacity, wherein we were facing the multiple tank breakage issues. Tank were leaking from various points. HDPE & plastic tanks were not suitable for long term outside installation."
Q.8. How did you install our tank?
"By our internal team"
Q.9. Your valuable input is very important for us so do you think we could do something better in terms of product development?
"Absolutely perfect product"
Q.10. What was the reaction/feedback from your top management after seeing the Beltecno Panel Tank?
"Very impressed and are planning to consider these types of tank for our future projects."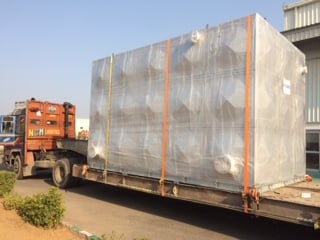 Fig: SS Panel Tank for Serum Institute of India dispatched from Beltecno Plant
We would like to thank Mr. Jadhav for sharing his valuable feedback from his busy schedule. The overall discussion was very good. Their team members were very happy/delighted with the SS panel tank supplied.
Since delivering the first stainless steel water tank, Beltecno has delivered as many as 16 tanks to Serum Institute of India till now.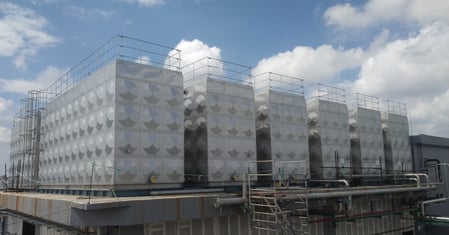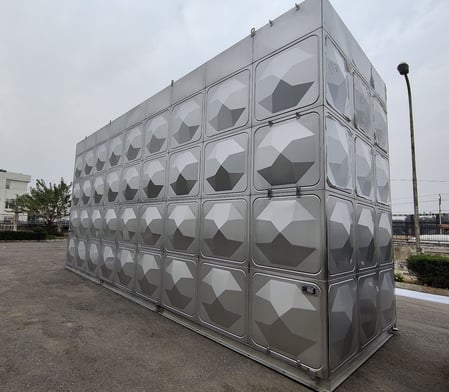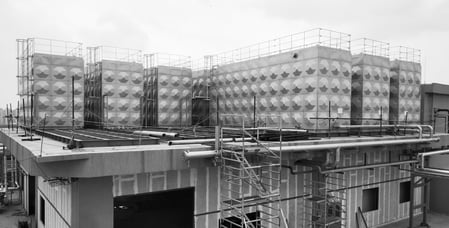 Beltecno also provides customizable super light industrial stainless steel water tanks to Maharashtra and throughout India.

Please feel free to contact us for more information.