My Experience In Beltecno India As An Intern
---
I have been working here for two weeks from 5thAugust and experienced quite good things. In this article, I will describe about my experiences and what is my opinion regarding this, that also I will cover here.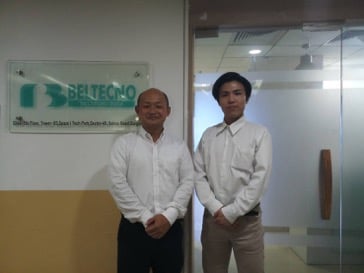 (With Mr.Tamura president of Beltecno India)
How difficult Japanese companies succeed in India
Beltecno is a successful company which is manufacturer of stainless steel water tanks. There are generally three types of water tanks in market. Stainless steel tank, Concrete tank and FRP/plastic tanks.
I have been studying about water tanks a while and at least in my opinion, I'm sure about stainless steel tank, that it is the best one in all the aspects. But in a real situation, it's not much popular till now as per my observation here in India.
Beltecno India is doing its best to make stainless steel water tanks popular in India and to make it successful and change the current situation of water.
What is my experience so far?
After coming to Beltecno India I experienced so many good things already. I would like to describe few of them.
Firstly, I went to the Beltecno India's manufacturing plant situated in Neemrana, Alwar (Rajasthan) on my first day in Beltecno, recognized many things about our current business.
Beltecno India actively doing research and development of new types of water tanks to change current situation and let the market of water tanks in India understand the real potential.
I choose to go with the Marketing department
I had to opt between few of the departments when I came to Beltecno India, I opted Marketing, in last few days I've been getting lectures and training in marketing and I got to know that how it is one of the most important part for running a business.
It's important because in my opinion, marketing is based upon a whole business. Marketing includes so many factors like advertising, searching and analyzing market, making plans to how can we run it which so interesting for me.
In India, I think it's going to be really important factor to make stainless steel water tank business succeed. So this is really important experience which I learn about marketing in India for my future life.
(I'm mainly working with Mr.Ankur. I have spent a lot of time with him and learned many informative things.)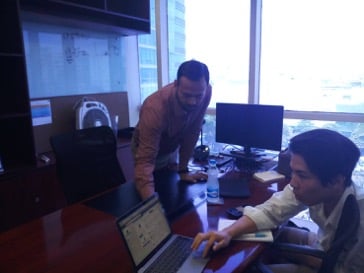 What potential I'm seeing in Indian Market of stainless tank.
Actually in India, I think stainless steel tank is not much famous as discussed. The reasons why are quite simple.
People's mind set is still not there for Stainless steel tanks.

Lack of awareness for stainless steel tanks in India.
That's it. And I guess it can be solved very soon. As India is developing rapidly now and people are also getting much richer day by day along the Indian economy which has got boosted in multiple folds as foreign companies and investors are seeing a lucrative market trends in India.
After some time when Indian economy will be boosted, people's mind set will also be going to be changed automatically.
Beltecno is trying to motivate and aware people actively to think about sustainable ways of living and replace plastic with Stainless steel tanks and adopt hygiene.
If we would be able to make these things implemented successfully, India will be a great market much more than we expect.
For more details about Beltecno's SS Water tanks get in touch with our team at sales@beltecnoindia.com or call at given below numbers +91-9116009580, +91-7300084028, +91 -9549286222