Unlike the plastic tanks, it is incredibly easy to clean stainless steel tanks. As they are food grade, the quality of the water that is stored in it. water storage. stainless steel tanks are more expensive as compared to the plastic ones. However, if you want to keep up with the latest trends then this is the right decision for you.

Steel Water Storage Tanks
A wide selection of steel water tanks! These sturdy tanks are built to store any type of water. They're also used as fire protection tanks, rainwater collection and potable water tanks. We've got what you need to meet your needs! Call us today about our steel tanks! We're here to help you get a quote for your steel tanks.

Stainless Steel Tanks are the best choice for water tanks. They are durable and long lasting. They can also withstand extreme temperatures. They are also easy to clean, and maintenance free.

Stainless steel is very durable and long-lasting. It doesn't corrode easily and does not require any protective coatings.

It is also heat-resistant, and does not crack or break easily. Steel is an ideal material for construction because it is strong and durable. Stainless steel is made from iron and chromium, but other metals are added to make the steel more resistant to corrosion.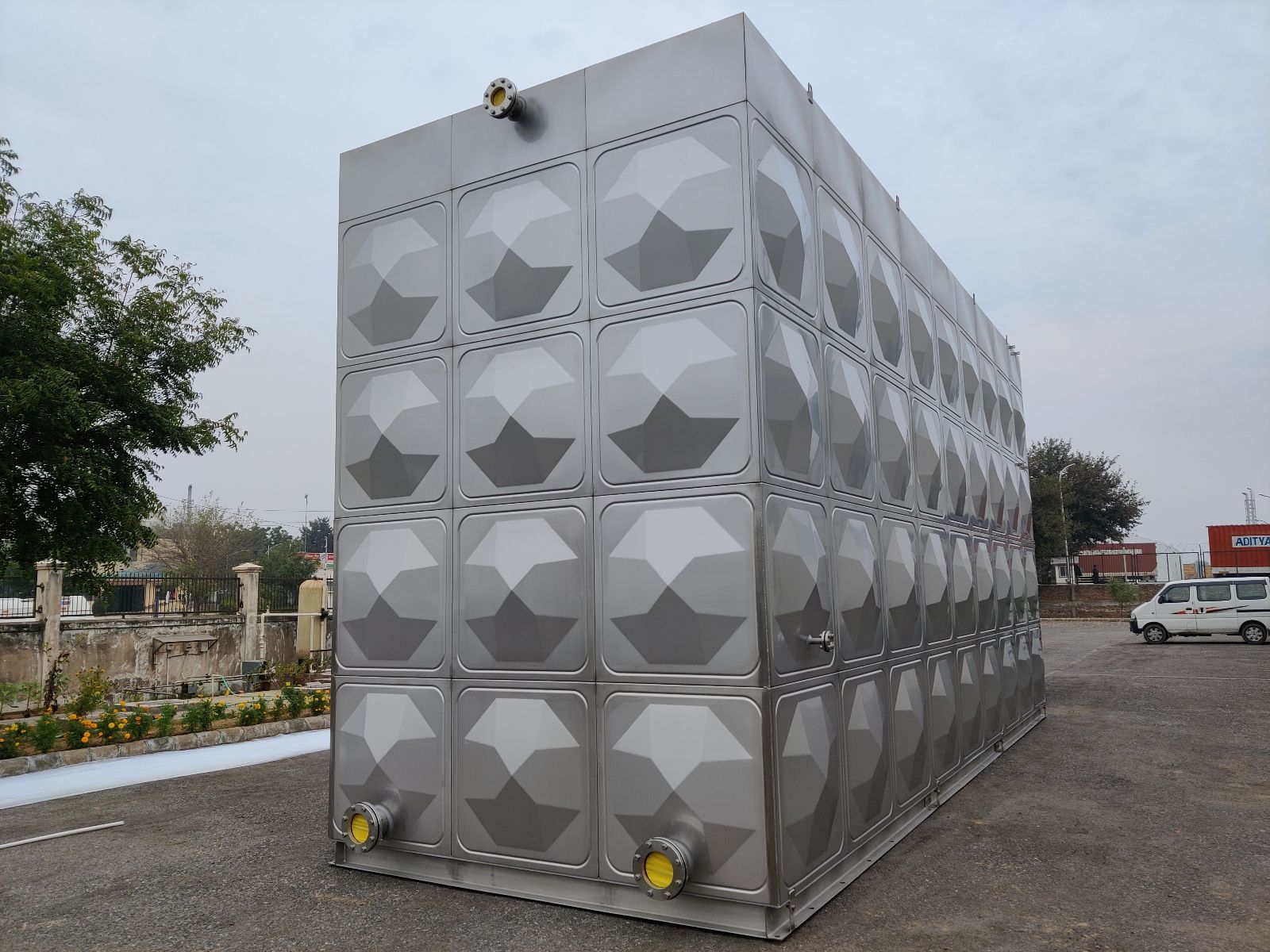 Steel is used in construction because it is strong, lightweight and easy to work with. It is also environmentally friendly because it does not contain any harmful substances. Concrete tanks are hard to move, but stainless steel ones can be moved around easily.

Plastic tanks are cheap, but look ugly after a while. Water tanks made of stainless steel have a long lifespan, require less maintenance, and are more expensive than other types of water tanks. A reputable company such as Beltecno manufactures them. Contact information is provided.


For more information regarding our stainless steel panel tanks download our product brochure by clicking the button below, drop us your requirement on sales@beltecnoindia.com or call us on any of the given numbers +91 9116009580/+91 7300084028