Idea Behind The Stainless Steel Panel Tanks And Fabrication
---
we discussed about how we are more concerned about our tanks quality. In Today's blog we will discuss about the fabrication part and will try to explain the idea behind making the stainless steel panel tanks.
Stainless Steel panel tanks manufacturing includes lot of technical expertise i.e. TIG Welding is very important.
Beltecno's tank fabrication Process
We have already covered the manufacturing process of Panels in our last blog, so now we will discuss what all stages are there before we get the final product (Stainless steel panel tank).
Nozzles hole and panel preparation: Once we are done with the panel manufacturing process it's time to prepare our panels, as per the final drawing approved by the customer, it includes so many processes like drilling as well as cutting and finishing of socket holes. This process requires a good amount of knowledge and technical skills. Beltecno has well trained technical experts and operators to perform this activity.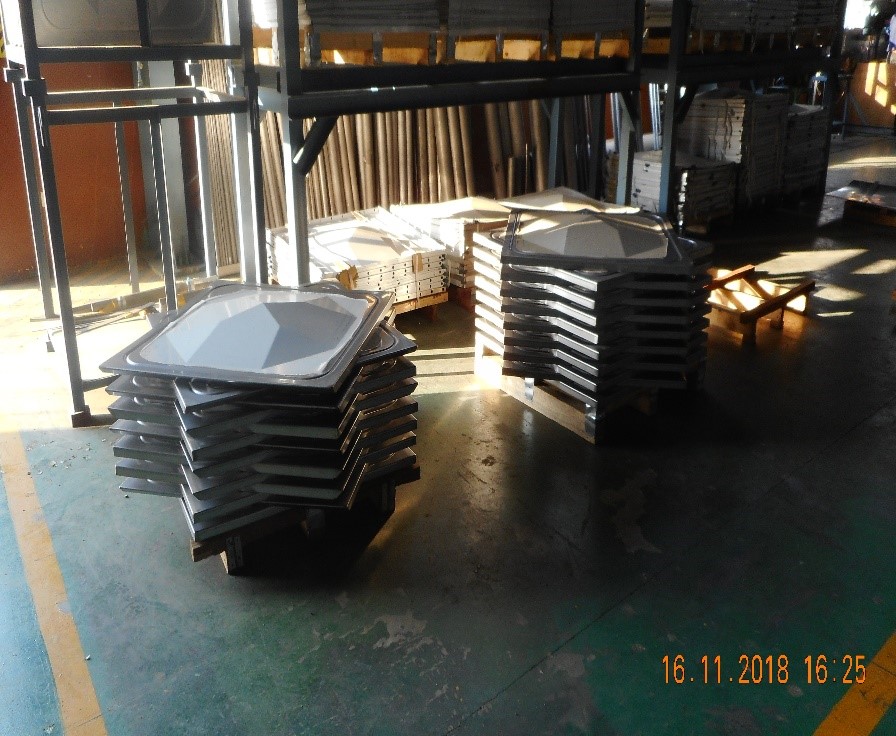 Beltecno's SS panel ready for further process
Base frame assembly: From our R&D department we have certain guidelines to prepare base frame for different types of tanks and capacities in this process torque wrench machine plays an important role, once the base frame is ready as per the drawing it goes for hot zinc coating process and ready to use after few days.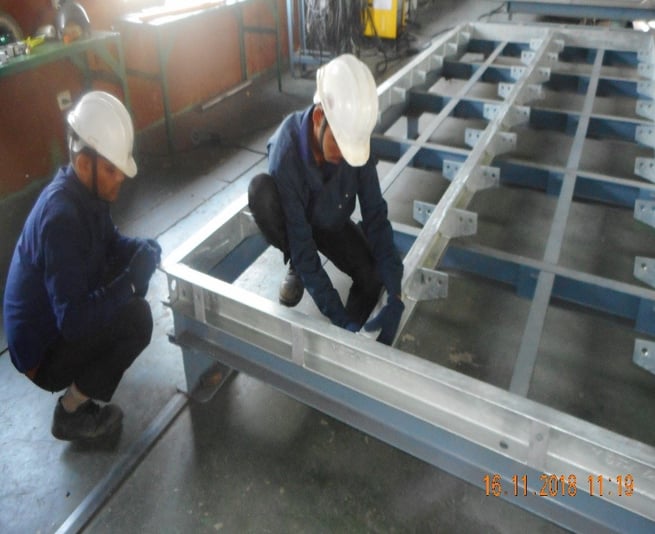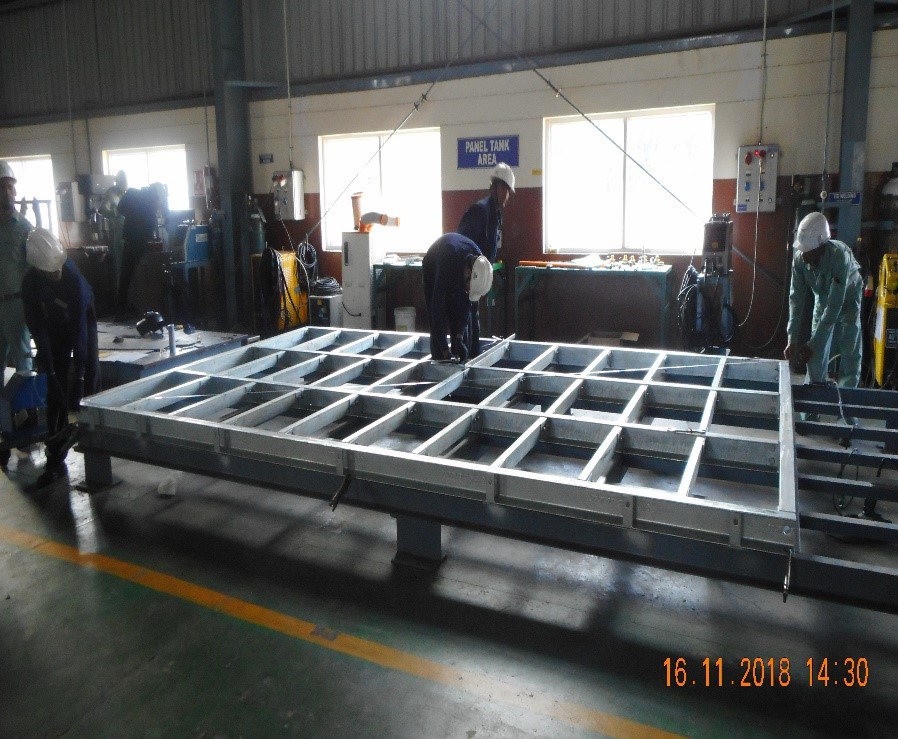 Base frame assembly work is in process
Base plate fixing: Once the frame is ready base plate welding takes place, it's quite critical process and takes a lot of good welding skills to fix base plate with the frame our quality engineer keeps an eye on whole process until its complete. Why it comes under a critical operation as if the plate will not be fixed properly, there are chances after the completion of whole tank, it might get fail in quality test due to leakage or other quality issues.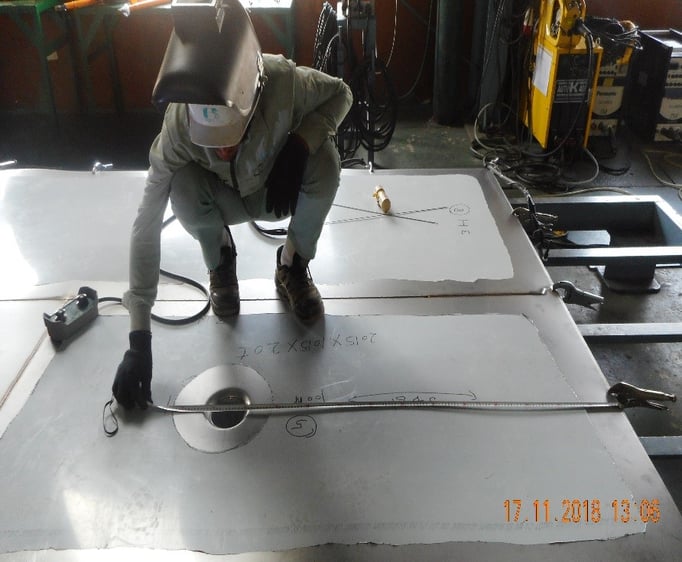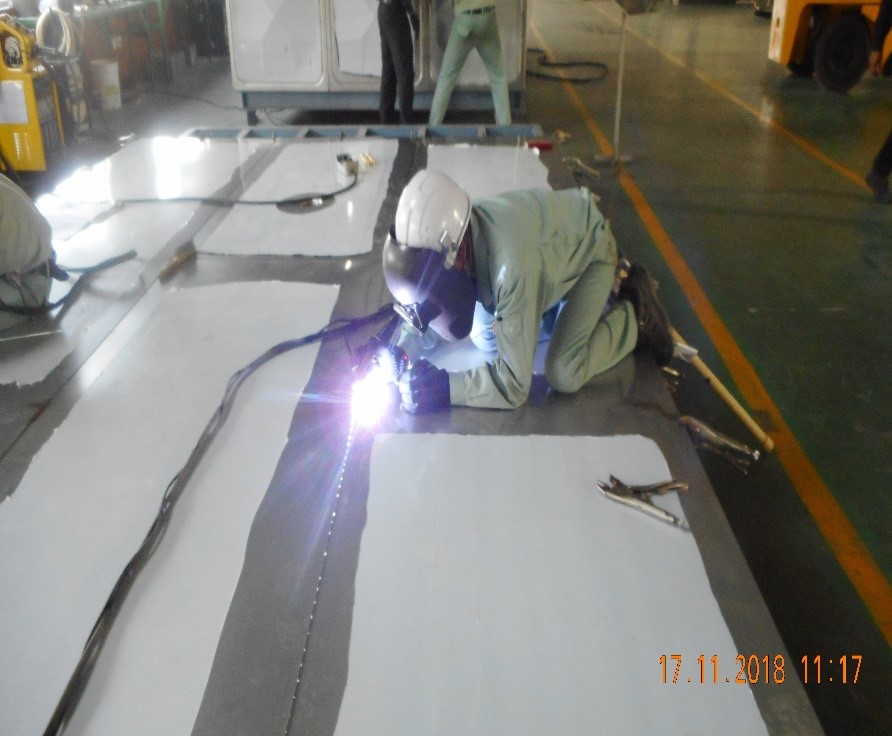 Welding of panels as per SOP (Standard Operating Procedure): Now when base frame is ready, next step is to join panels together as per the drawing and other technical specifications. This process is one of the most important tasks while making a panel tank.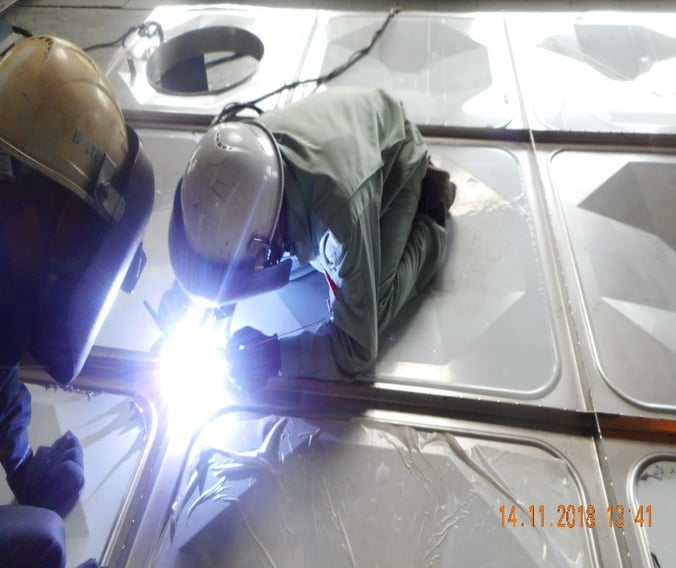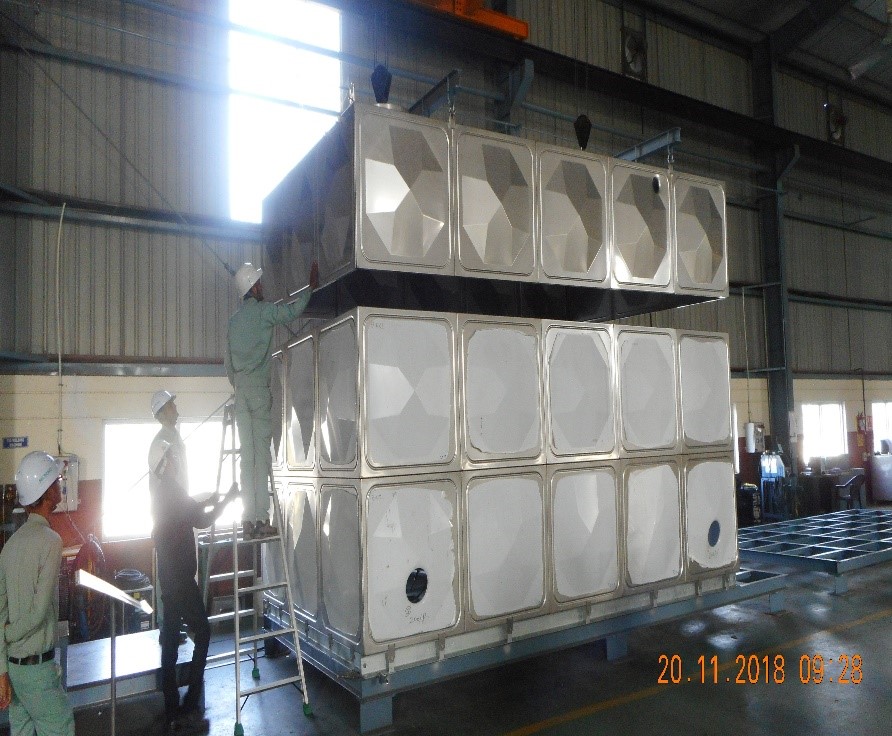 Reinforcement and fixing of supports:
Our structural engineers from Japan calculate the supports and specify the specification for various types of tanks and accordingly manufacturing takes place. Finalizing reinforcement involved a lot of efforts of engineering and technical knowledge. Our Engineers and welders are well trained in providing good strength to panel tanks.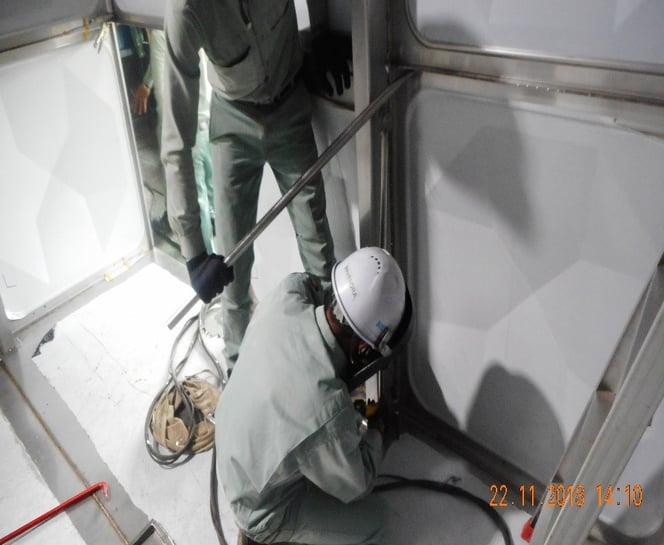 Beltecno's engineers are in process of giving strength to the Panel tank
Once the whole assembling is done we usually give an inspection call to our customers to visit us and check the final product before dispatch.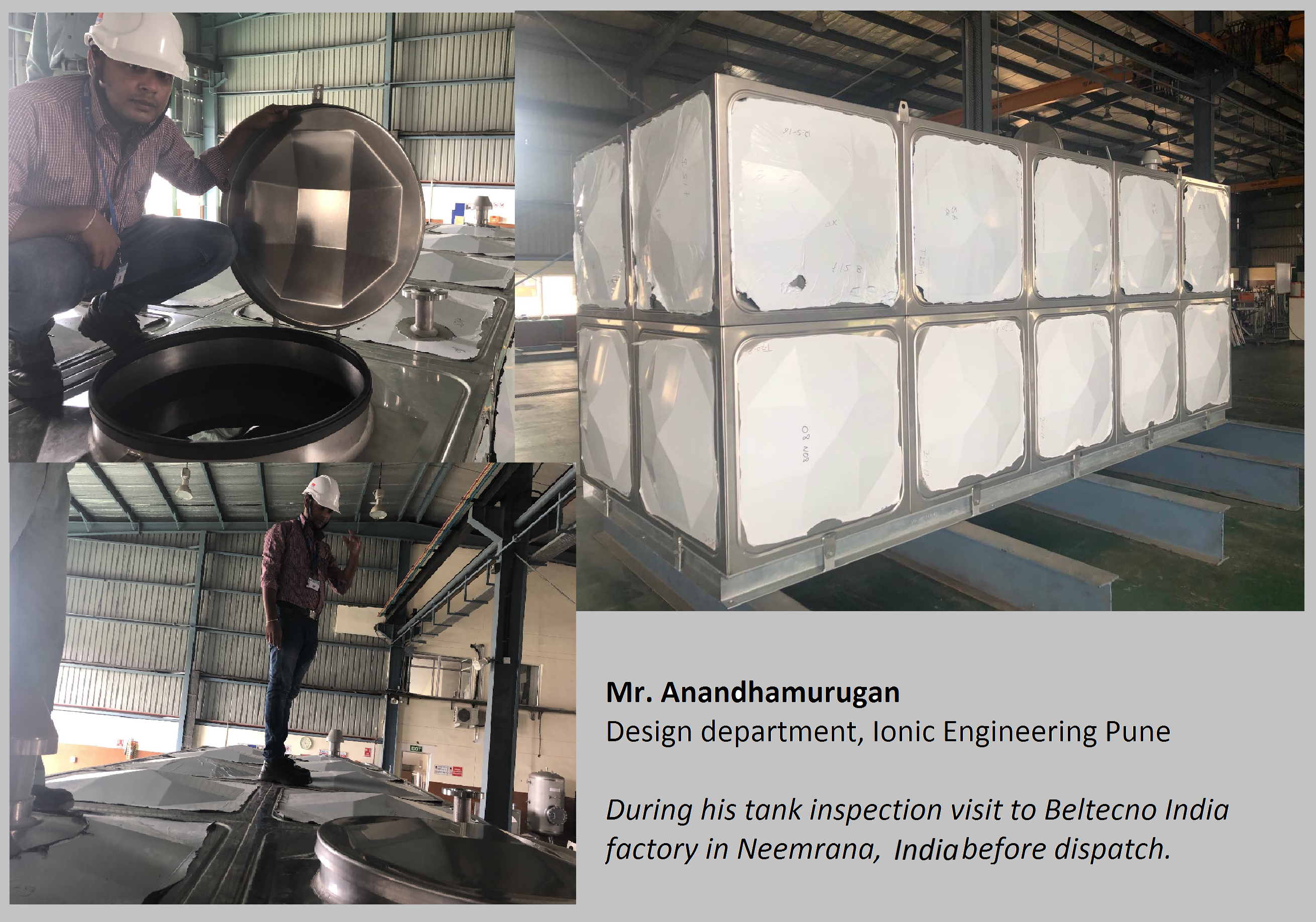 Followed by the various quality test of water tanks as discussed in our last blog we dispatch our tank to sites PAN India. In our next blog we will discuss about the dispatch, delivery, packing and loading of Panel tanks.
Beltecno India is manufacturing Stainless steel water tanks in India, for more information on product range and other technical aspects you can download the brochure below.