Beltecno's Stainless Steel Tanks, Our Quality Is Our Legacy!
---
A dedicated R&D for quality improvements makes us a leader in Stainless steel tank manufacturing market.
Construction of Stainless steel panel tanks
Our panel tanks are constructed using a combination of pressed sheet of Stainless steel which we called a diamond shape pressed panel, these panels are made of durable material grades as per customer requirement, usually in India we are dealing in SS 304 and SS 316L grade but we have supplied special grades as well subjected to the availability of that material grade.
We use highly skilled welding technology to assemble panel tanks that include an internal frame structure to provide strength. Our tanks are quite good in strength and lightweight which provide them a high resistance power to sustain earthquake up to 7.8 rector scale.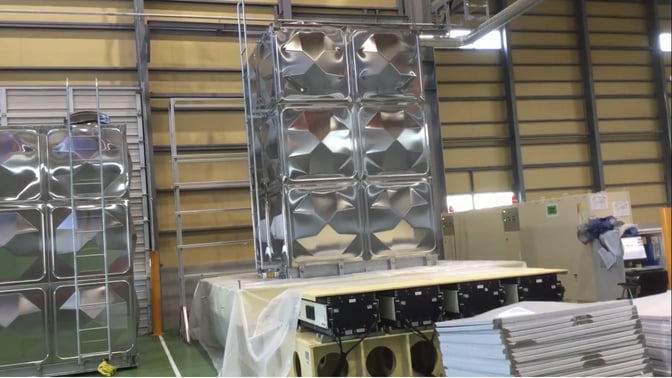 Beltecno's SS panel tank on quake testing bench
Furthermore, its excellent corrosion resistance quality makes it highly durable if maintained properly and stored water is up to the mark in quality. Also algae formation and harmful bacteria formation is under control as light doesn't pass through the panels.
Beltecno is equipped with state of the art facility and advanced machineries to develop a quality product.
Leveller Machine (CTL): To avoid manual intervention and to produce error free quality product we have leveller machine in our factory, which cuts stainless steel coils into panel sized sheets and which further move towards corner cutting.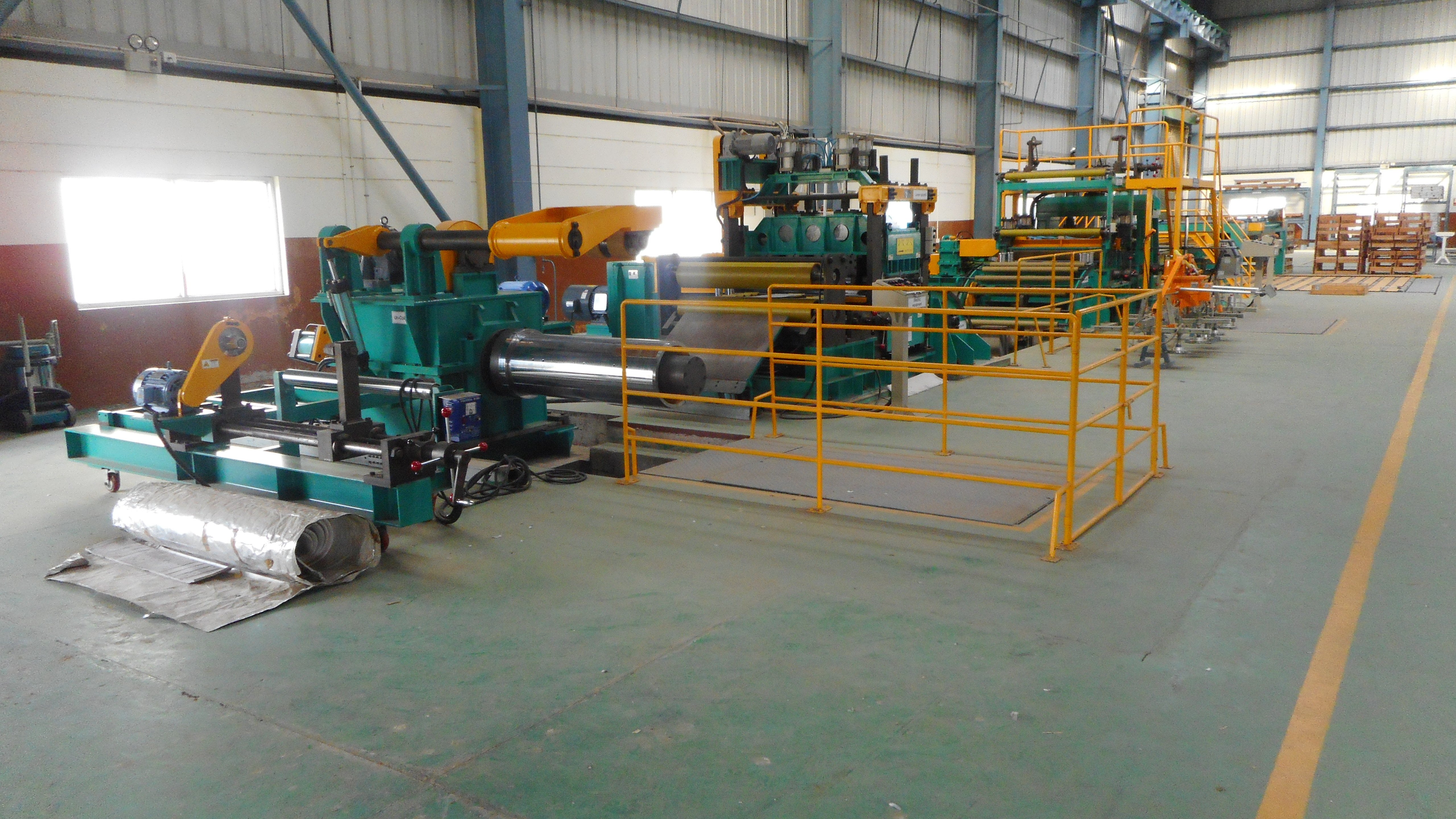 Corner cutting machine: Once the Panel sheet is ready it corners cutting is important to make sheet ready for proper press. Tolerance is an important factor here to take care it needs a specialized operator for doing this activity.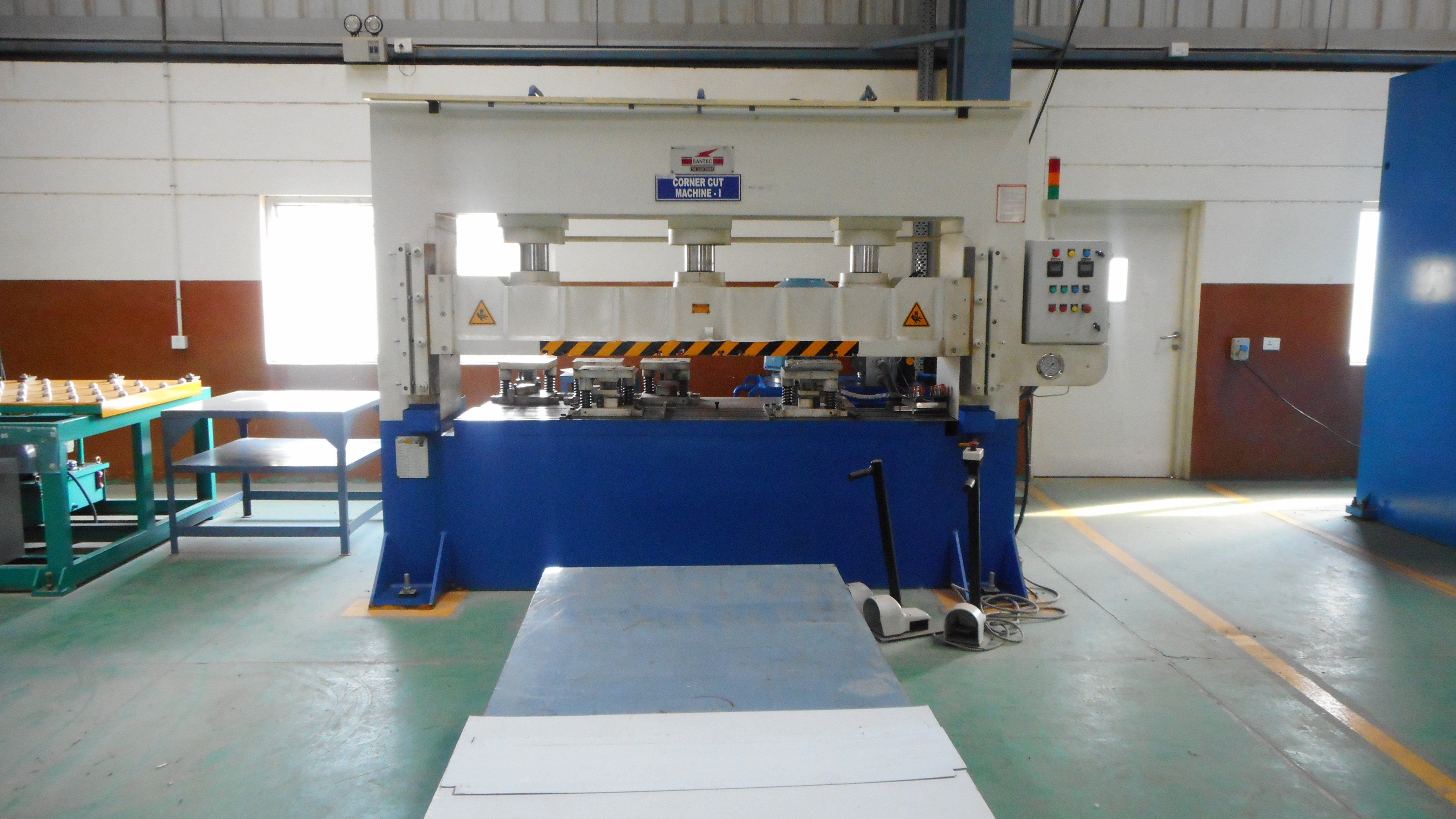 Hydraulic power press of 2000 Ton: Once the sheet is ready after corner cut its time for deep draw and for doing this operation we have hydraulic power press machine of 2000 Ton which is based on advanced technology and gives a perfect finish to panels.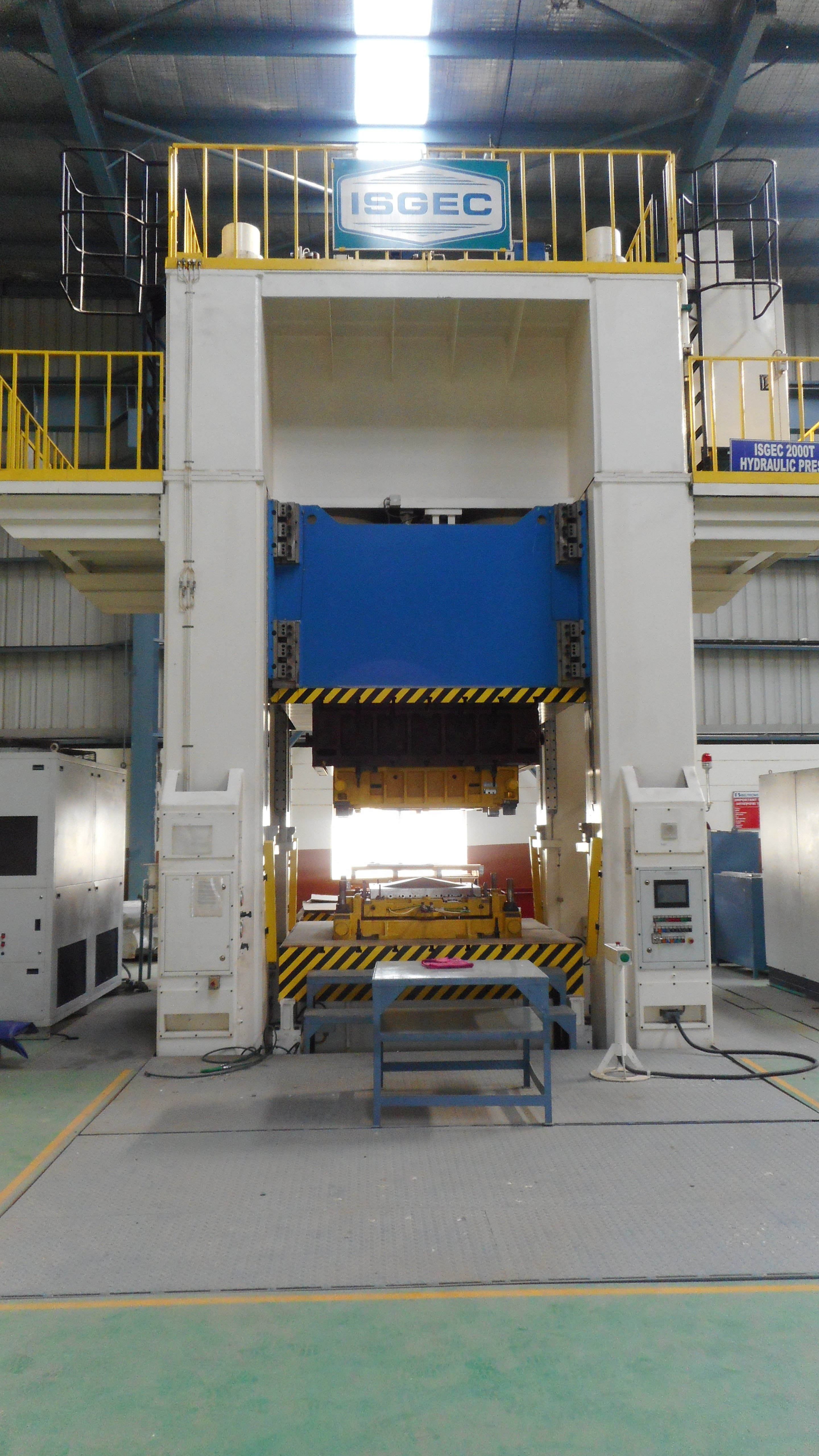 TIG Welding machine: After pressing of panels, welding of corners is the next step for this we have automatic TIG welding machine to eliminate any human error and to produce finest product.
Once panels are ready it goes to the next stage which is Tank fabrication process we will cover the detailed process of fabrication in our next blog.
What all quality tests and process we conduct before dispatch
We majorly conduct two tests before dispatch
Air leak check: Before the pickling and cleaning of tank and after doing all the fixes of internal supports and structure we conduct Air leak check to make sure there in no leakage from welded joints and if found any leak then we rectify and move ahead in the testing process to make our tanks leak proof.
Pickling wash and cleaning Process: Pickling is important to remove any high temperature scaling and any adjacent low chromium layer of metal formed during the welding process on surface it's an important process to make sure that weld joints are free from any quality issues.
Water fill test: We also called this a water hold test, once the tank is manufactured and checked before dispatch we fill the water in the tank and hold it for three hours' prior dispatch to make sure there no water leakage is there from the body.
Thus, Our SS water tank passes through these several standard check process which enable the tanks, free from any kind of manufacturing defects and maintaining the same quality since 1947 from Japan to India.


Beltecno India is manufacturing Stainless steel water tanks in India, for more information on product range and other technical aspects you can download the brochure below.