Determining the Capacity or Size of Beltecno Tanks and other Value Added Features
---
Beltecno's SS panel tanks are prospering in the Indian industries and it is always a proud moment for the Beltecno family to know that we are moving ahead and trying to replace the conventional methods with the latest advanced Japanese technology in the field of water tanks in India.
Determining the size or capacity of our tanks is very easy as our panel size is: 1 Mtr x 1 Mtr so it can be easily determined from the picture below that the width (2 Mtr.) x Length (7 Mtr.) x Height (4 Mtr.) = 56 KL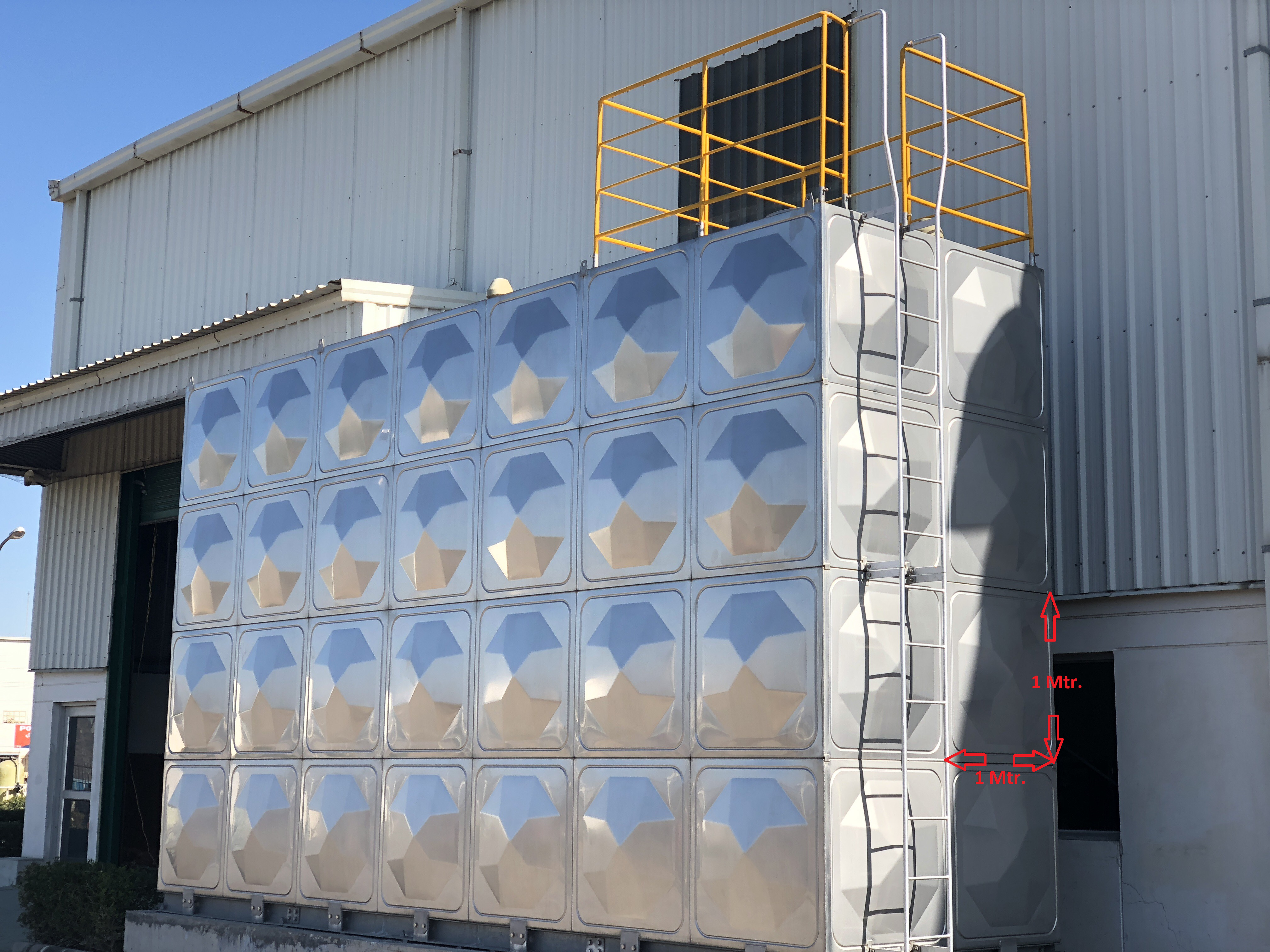 Our main qualities which attract business people to the panel tanks are mentioned below.
Insulation
In process industries or any other areas where a certain temperature is needed to be maintained, a long-lasting insulation is required. We provide the best solution for these types of requirements and our insulated tanks are performing well in all types of Industries and applications.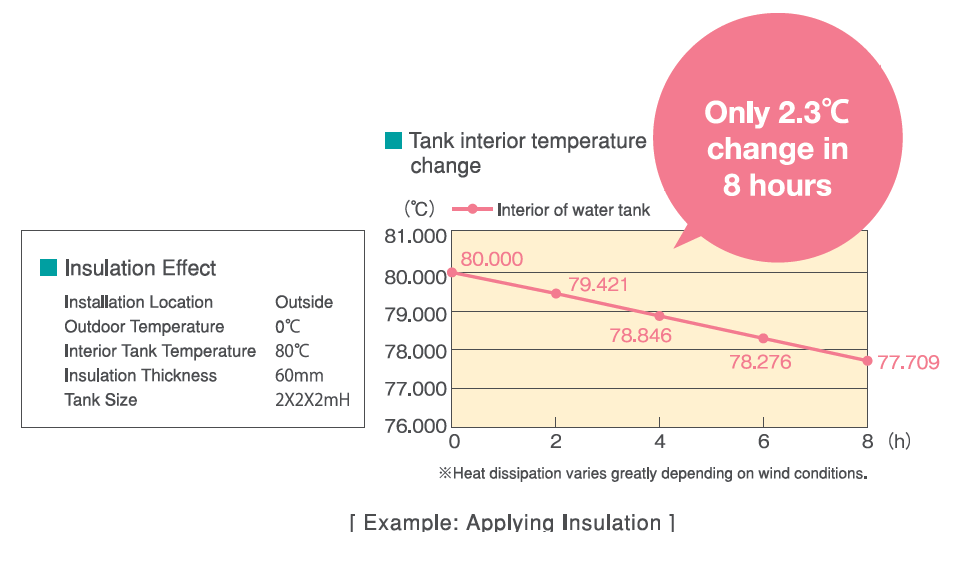 Insulation material – Glass wool
Standard thickness of Insulation – 50 MM and 100 MM (Also available as per requirement)
Outer cover – Aluminium and SS
Thickness of outer cover - Aluminium (0.8 mm) and SS (0.8 mm)
Internal Partition
When it is about saving valuable time, cost and space, Beltecno's SS panel tanks are the be
Different stainless steel gradesst in Industry, as at very low cost we can provide multiple partitions inside the tanks which saves a lot of cost, space and down time. It is always our priority to make the process simple, and efficient.
Different applications sometimes require special material compositions and we always try to match the end customer's requirement by providing them the right material grades. Following are the grades available for supply:
General grades – SS 304, SS 304L, SS 316, SS 316L
Special grades – SS 444, UNS 32205 etc.
Connections as per requirement
Nozzles can be placed as per the end user's requirement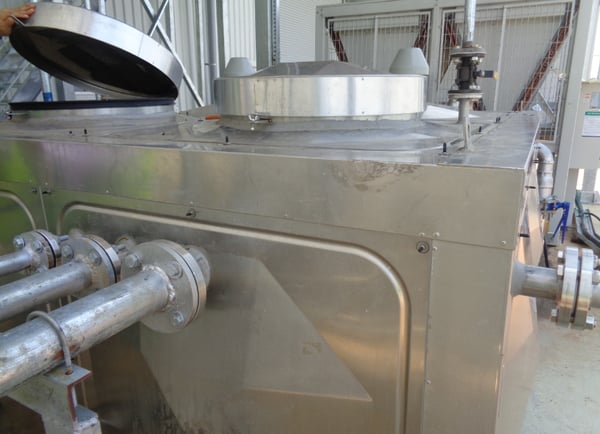 Internal and External Ladder and Roof Top Railing
It is very easy to access inside the Beltecno's Panel tank as we provide the outside and inside ladder. Roof railing is also available if it is required by end user.

Welding Procedure
All tanks are welded together by special welding which is certified under ASME Sec-IX 2015.

The tank body is constructed through the process of TIG welding which joins together corrosion resistant, high strength stainless steel panels that are press formed into unique diamond cut shape.
For more Details on Our Product click here
Check our blogs