Beltecno's Stainless Steel Panel Tanks and Developing India
---
In this world of material science, stainless steel is a newcomer with only a century behind its back. But, its prodigious aspects have made this a favourite in the modern world as well. The discovery of stainless steel was a miracle in itself. From industries to kitchen, it has covered each and every sector equally with its benefits. Back in 1925, a stainless steel tank was used in the storage of nitric acid, giving the indication of this being a non-corrosive and highly durable metal. And it is justified that the remarkable discovery of stainless steel will revolutionize the modern architecture, transportation and industrial plants of these times.

Growing Demand of Steel
The world market for steel that reached $1.3 trillion in 2015, will get to see a tremendous growth in the forecast period of 2020-2025 than what is prevalent today due to the growing demand of steel for new infrastructure development and the need of middle class in the developing countries. Even the construction or automobile industries will show a lot of interest over steel for the decades to come.

Beltecno's Contribution in Stainless Steel Industry
Beltecno has been a prime manufacturer and processor of Stainless Steel, building the variety of panel tanks, storage tanks and heat exchangers as per the rising demands of numerous plants and industries. A sustainable and modern future is our priority and Stainless steel is definitely a part of that future. The demands of stainless steel tanks have now been increasing day-by-day to be installed over the large building complexes, factories, hospitals and many more. With an enhanced look these tanks provide best hygiene condition in storage of water. Customizable according to the consumer's demand, its installation is quick, easy and lighter.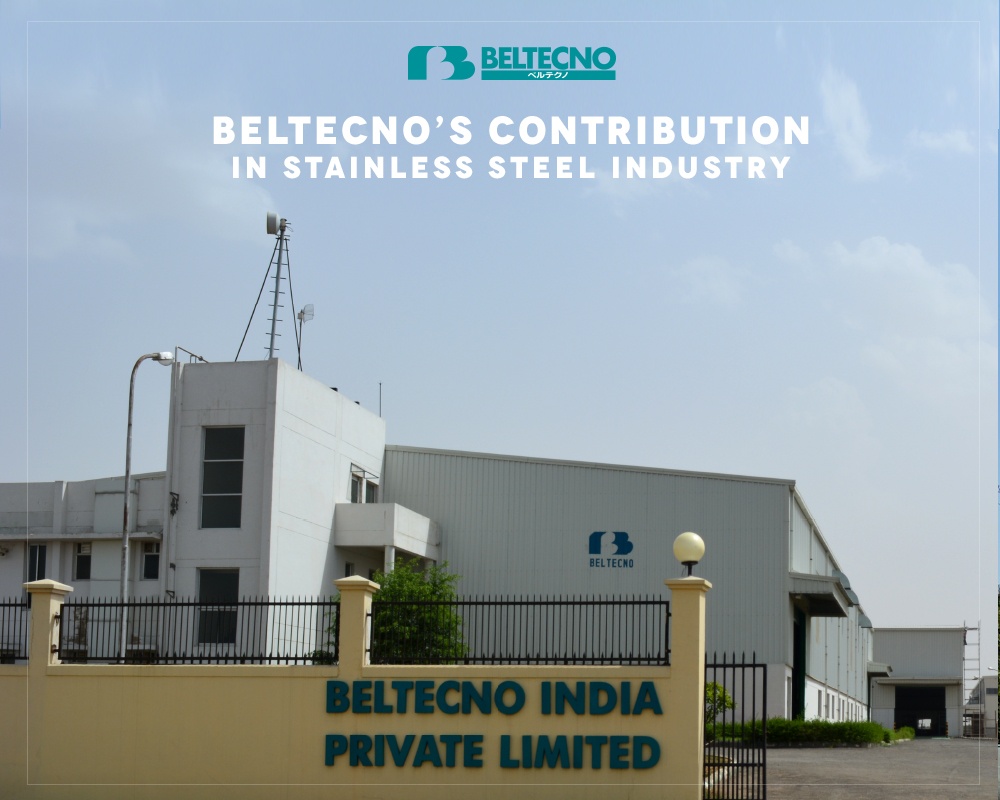 Why Stainless Steel?
No doubt, stainless steel has proven itself to be a wonder material. Being corrosion resistant, temperature resistant, highly durable, easy malleability and fabrication, aesthetic appeal and hygiene sustenance, stainless steel is widely chosen material by manufacturers in building their infrastructure.
Stainless steels are 100% recyclable with 80% of product retained after every cycle, which makes it an absolute contributor towards sustainable development for a developing country like India.
Stainless Steel Panel Tank in India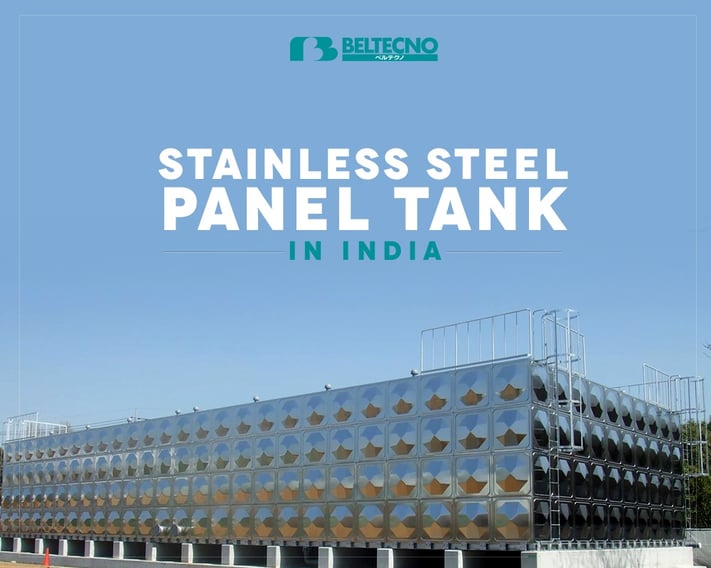 Stainless Steel Panel Tanks are the best possible choice for any residential or industrial area as they are highly customizable from 1000L to any capacity as per the consumer's need.
A major population of a developing country looks for reasonable cost solution and stainless steel is the absolute answer to their needs. With a high durability, no overhead expenses are required to be spent on its maintenance or repairing.
Once installed it remains intact under any adverse weather condition giving the consumer a complete peace of mind. Thus, stainless steels Panel Tanks will fit in a long- term plan and prove to be a perfect one. They are the invention of past, a solution to present and answer for tomorrow.
Thus power of Stainless Steel Panel Tank would prove enormously helpful in a developing country like India.
For more Details on Our Product click here
Check other blogs
Subscribe to our channel