Why to choose Beltecno's Plate Heat Exchangers?
Beltecno is a top Japanese manufacturer and developer of stainless steel tanks. We have been manufacturing water reservoirs since 1947. Our Plate heat exchangers are the culmination of our many years of experience and great technical excellence, and result of that we have sold over 3700 units until now.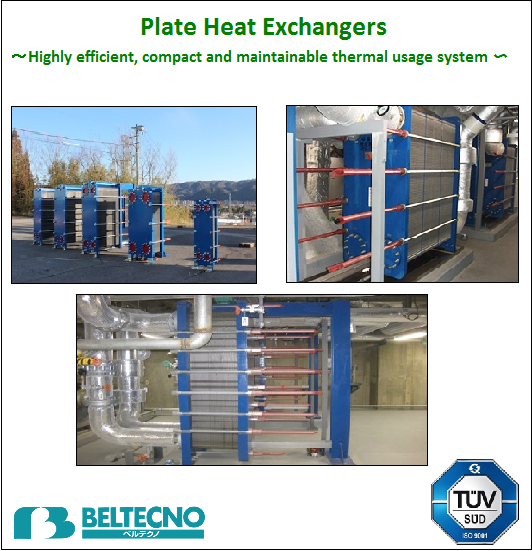 Basic Specification of Plate Type Heat Exchangers-
Heat exchangers that use waste heat, excel at effectively using energy resources. There are two types of heat exchangers, water-water types and water-gas types. To exchange heat using the water-water type, plate heat exchangers are appropriate.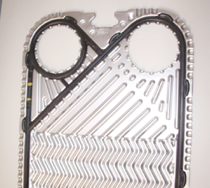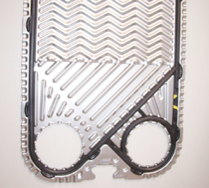 Longitudinal wave plate Transverse wave plate
The wave shape in our heat exchanger's thermal plate, produces the optimum turbulent flow state, these plates utilize energy very efficiently so that the temperature difference between the hot and cold output approaches 1°c. We generally use 0.4 mm thick stainless steel or titanium plates.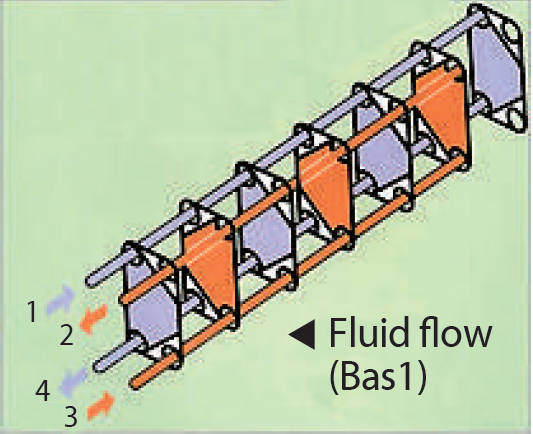 Basic Fluid flow in PHEs: 1,4 Cold water in/out & 3,2 Hot water in/out
Major Application of Beltecno's Plate heat exchangers
Beltecno plate heat exchangers are especially recommended for use in the following applications and sectors
Large Facilities such as business or service complexes
Hospitals
Hotels
Schools/ Institutions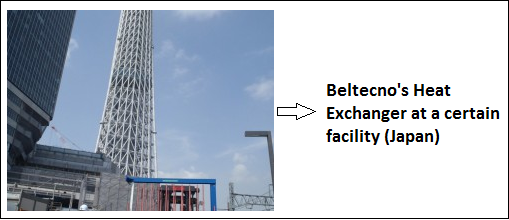 You can Install PHEs in machinery or boiler room of the building. Also, various industries use them in applications such as heating, cooling or heat recovery.