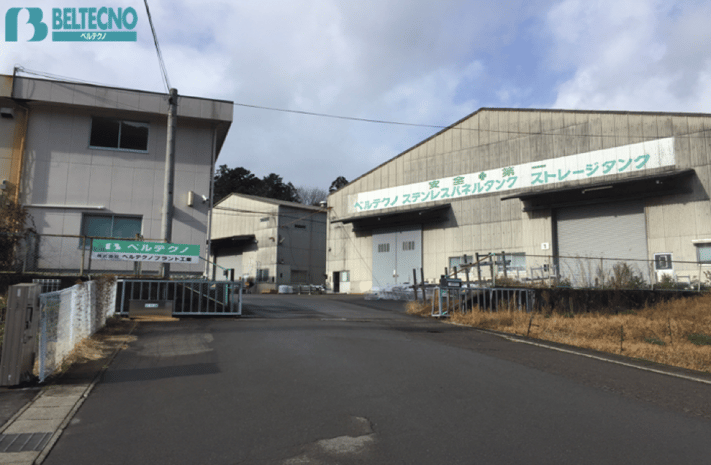 Beltecno Gifu-Plant
Since 1947, Beltecno has been serving the various customers for storing water safely in stainless steel tanks from various location of Beltecno's Plants. Among them, Beltecno Gifu Plant is one of the milestones of Beltecno for stainless steel panel tank productions. This plant is located in Gifu prefecture, around 60 km distance for Beltecno head-office, Nagoya, Japan. During my visit to HQ, Nagoya, Japan, I had a chance to visit the Gifu plant where Plant Head Mr. Iwasaki guided me to know more about the stainless-steel panel tank production procedures and workflow in Japan. At present, 60 employees are working together for manufacturing of SS panel tanks.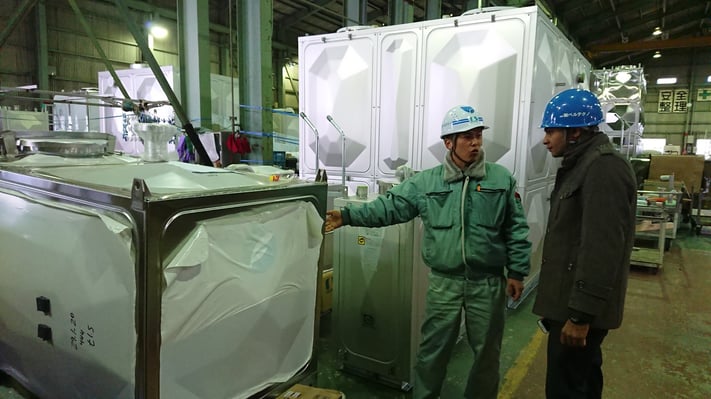 Interaction with Beltecno Gifu-plant head
The factory has been divided into three parts, one for various machine installation where the normal sheet is processed and made into panel shape, second is assembling the tanks and the third is for tank parts stockyard.
As I have discussed with plant head "The production is running at full capacity and have the busy schedule for a couple of months with lots of tank orders". From this statement, we can assume that demand for stainless steel water tank is very high in Japan due to its excellent features such as hygienic, superior quake-resistance, low maintenance, and long-life.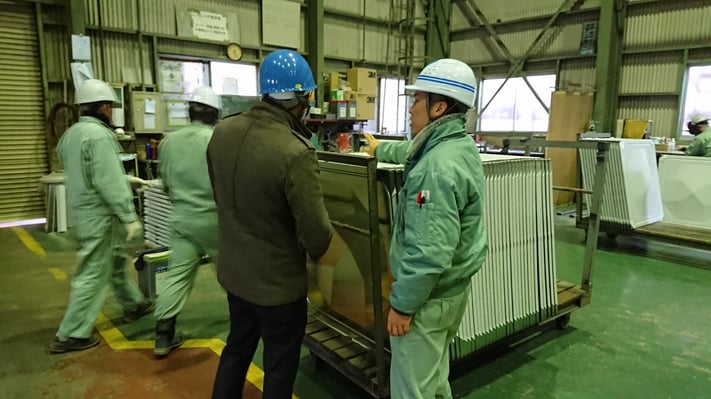 Workflow Explanation from plant-Head
The working environment inside the plant that I have noticed was excellent and every member is very obliging to each other. The working speed of technical members was incredible.
The production of same stainless steel tanks have been started from 2015 in India and being Beltecno India's member " I wish in near future we would be able to create the same awareness level herein India and would have easy access of clean water to all people over the globe".