"Bright Future dawning for India's Water Storage industry segment and Beltecno indeed would be the first choice"

Beltecno's Market and Application of Panel Tank
We are one of the very old companies who are into Stainless Steel storage & panel tanks business and our core value is customer satisfaction and for that we always make sure to supply a quality product.
We came to India not just for doing business but to build the same market reputation and trust here which we are having in Japan and also to make Indian people aware for safe & hygienic water storage same as in Japan.
Ground Water Quality of Japan back in late 80's and how Japan came over of this crises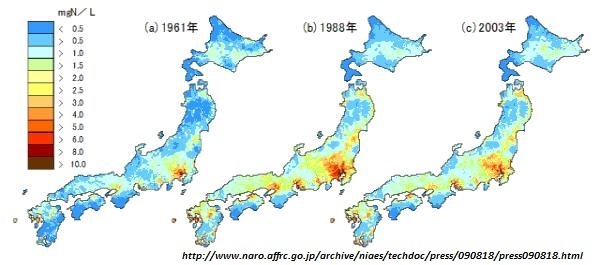 A comparison of Ground water quality of Japan between 1961,1988 & 2003
Japanese Environment Agency conducted a national survey on groundwater pollution in 1982 after that it observed the case of serious groundwater pollution by Volatile Organic Compounds (VOCs) tests were conducted in Silicon Valley in the State of California, USA.
This report revealed that similar pollution was taking place in Japan that time. Since after Japan preferred not to use FRP tanks and to replace it with SS tanks.
It can easily be seen from the comparison graph above that the water was highly contaminated in the late 80's and it's been almost 40 years and the water contamination is almost nowhere as in the above picture we have data till 2003 and it could be seen that the level of contamination is been reduced drastically.
Ground water Quality of India
How? The question here is; could India also walk on the same path as Japan did back in late 80's? We Beltecno India team is an open platform to support and want to be a part of this campaign to avoid plastic water storage solution and adapt SS water tanks for a hygienic future of India.
Target Markets for Initiating this campaign in India
Earlier also we have published one of our comparison matrix between India and Japan. So please go through the link below for more Information on our application areas.
https://www.beltecno-global.com/blog/application-of-stainless-steel-tanks
For showing your support kindly comment and share this post as much as you can.
Kindly Check our Product
To Check our Previous Blogs