Why Stainless Steel Panel Tanks Are The First Choice Into Process Cooling Systems?
---
Where globalization in India on peak, on the other hand heavy industries also looking for smart solutions to increase their operational efficiency now a days to compete with the fast moving market. Today we are discussing, how does a good quality process system into a factory can increase the operational efficiency as well ROI in a very short term.

The market is in hurry to deliver their products to their end customers !
In today's market things are changing and competition is high, Pace of market is sky rocketed due to high competition and technologies like AI (Artificial intelligence), ML (Machine learning) and IoT (Internet of Things).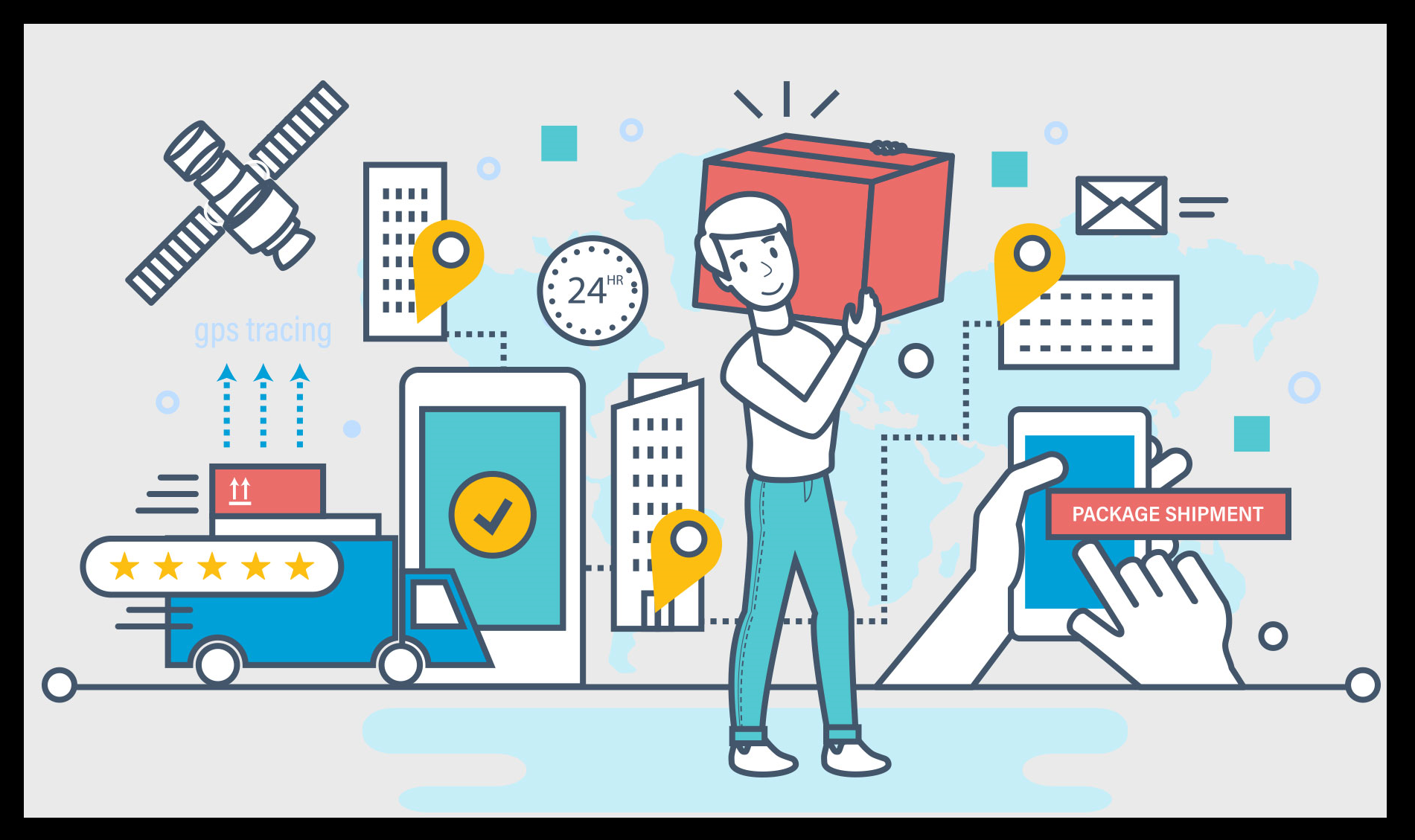 How does process engineering involved in efficiency and production ?
Process engineering is one of the major contributor of any production plant to get the final product on time and with optimum quality. In case of running the machines at their full efficiency, equipment used in the entire process should be good in quality and sturdy to handle the production cycle.
Process Tanks are important to minimize the downtime !
In case of heavy operation when there is no scope of downtime. Downtime can cause loss to any organization in terms of revenue and reputation. So choosing the right process tank is very important for manufacturing units as well as pharma and chemical companies.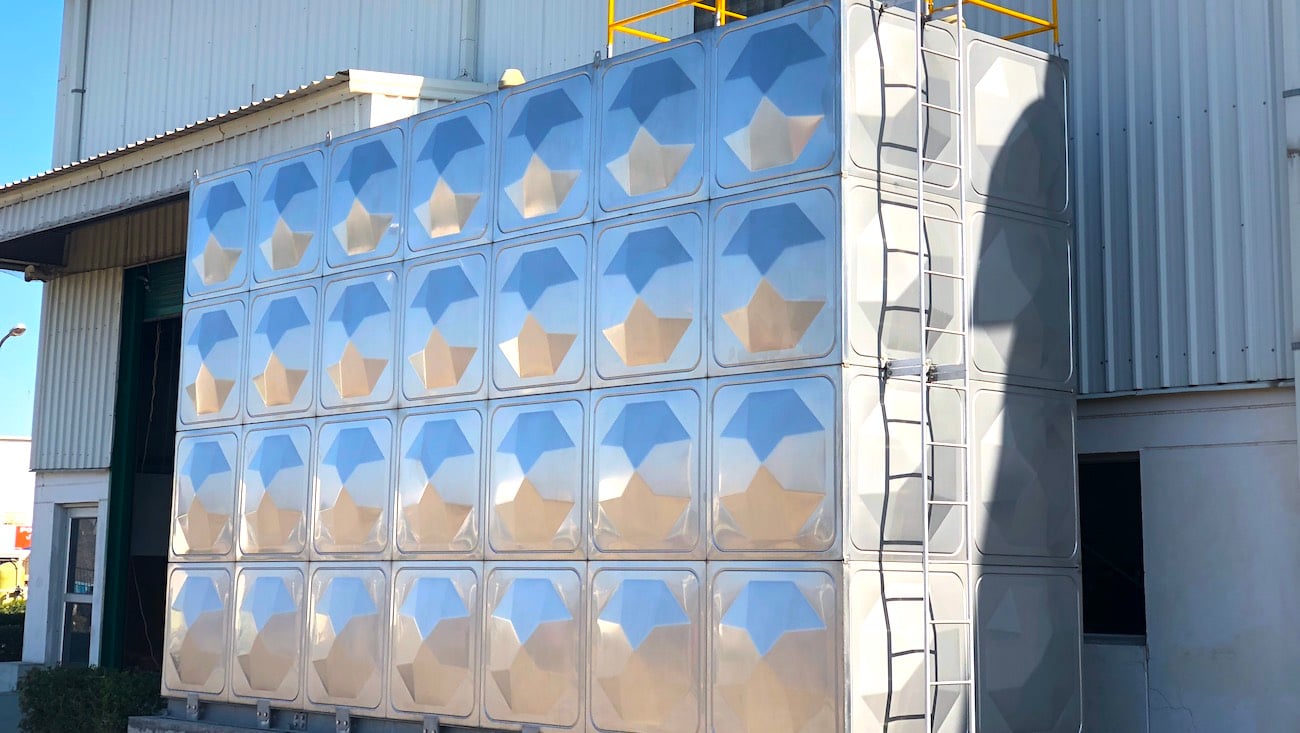 Beltecno is one of the major stainless steel manufacturing company, our modular stainless steel panel type tank is becoming the first choice for consumers, who want to build an efficient system for their manufacturing unit.
Beltecno's stainless steel panel tanks are in high demand into steel production plants.
Water circulation is very crucial if we talk about the steel manufacturing process, continues water flow is required at every stage majorly in the cooling process. Beltecno is becoming number one choice among major steel manufacturing companies to install stainless steel panel tanks instead of manufacture it from fabricators due to quality issues.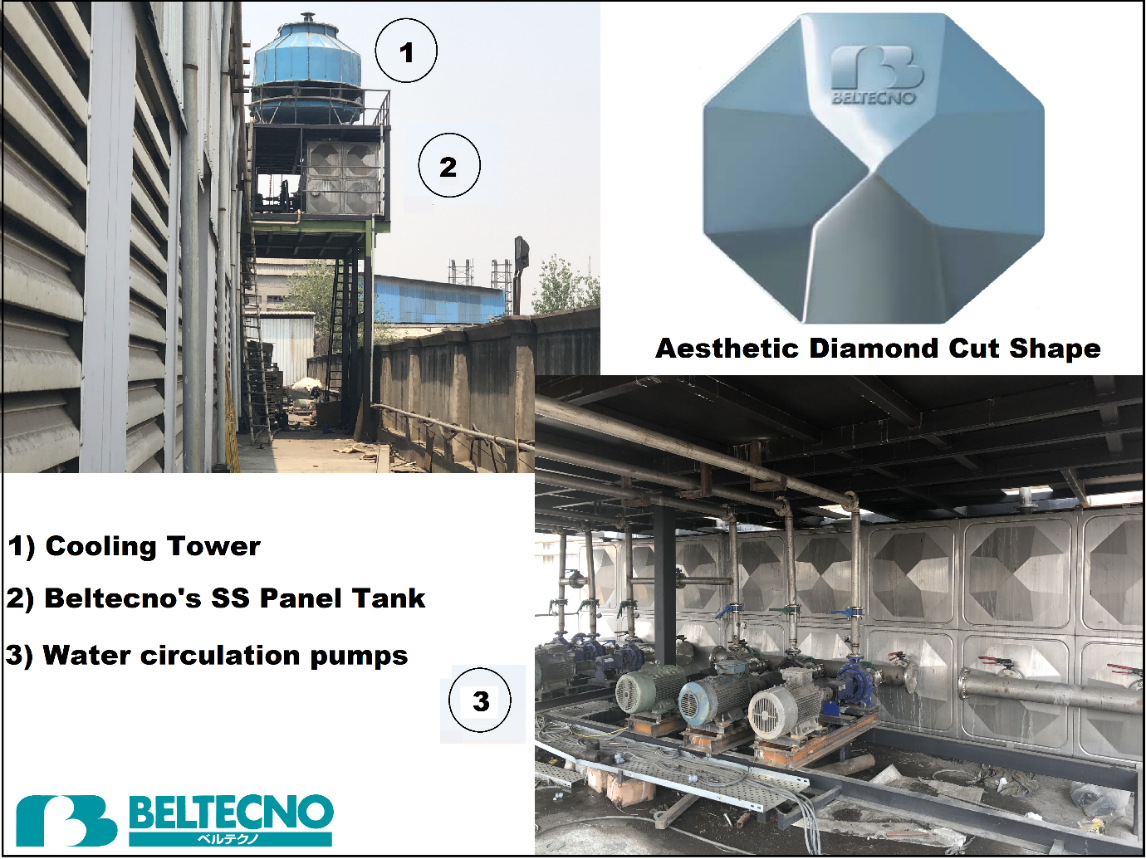 Key features of our Stainless Steel Panel tanks, best for Industrial usage
Modular in Nature :-

During our drawing and detailing discussions usually customers ask for the modifications in the construction of tank, as per their requirement these could be multiple sockets and nozzles, added accessories provisions and dimensions.

Internal Partition :-


Instead of putting separate tanks to solve the engineering purpose for various applications or thinking of putting a makeup tank, we offer our customers an internal partition feature for such requirements which saves time as well as money.

Safety Features :-


Our panel tank are comply with all safety features like hand rails on top or near to manholes, external and internal leaders etc.
For more information download our product brochure by clicking the button below.