Why industrial water treatment plant is important and the role of ss water tanks in water treatment?
---
Industrial waste water contain very harmful chemicals which can harm the environment, nearby surrounding area as well as the health of humans. It is very important for Industries to release water after a proper treatment and adopt sustainable methods of storing it.
Today we are discussing about how does water gets treated in Industries and what is the importance of water storage in Industries ?
Water has become a fuel for many Industries so save it for future !
There are different types of industrial water treatment plants available in the market, which help industries to reuse wastewater after treatment. On daily basis, thousands of liters of water go waste, Heavy Industries produced a good amount of sewage. After all this also people take very less interest in wastewater treatment.
It has both direct/indirect effects on humans, biodiversity in the nearby area and environment. The treated water can be of many uses. Usually water treatment plants make water reusable and safe for daily consumption. Along with this so many industries can earn profits by reusing treated water and manufacture goods.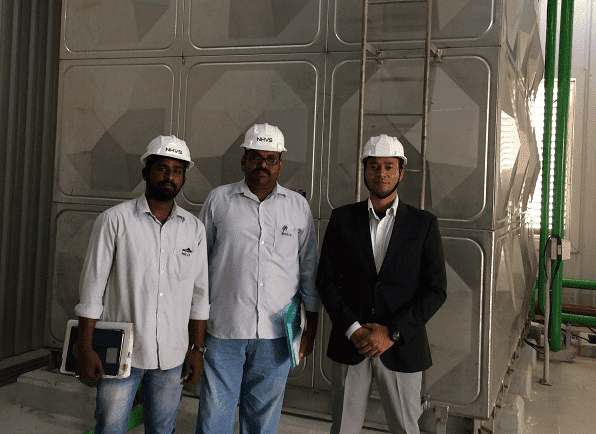 Beltecno manufacture stainless steel panel tanks for industrial water treatment plants.
Benefits of Industrial Water Treatment.
There are so many benefits to getting the wastewater treated and make it reusable. Let's have a look.
Helps in cleaning the water and make it reusable.
This is indeed that flushing away wastewater is very harmful to nature. So, if there is any part of waste water which cannot be used even after the treatment, should be treated further up-to the permissible limit which does not affect the atmosphere. Its always recommended to use an industrial water treatment plant to treat it further which can be purified for human consumption if required.
Best solution for protecting the Environment.
Industrial wastewater could contain a lot of toxic materials including chemical components. The water released from the industrial zone require a mandatory treatment because due to its harmful chemicals, Industrial water treatment plant remove the harmful ingredients and chemical components from the wastewater and make it safe to use and for environment as well. This way, re usability will increase and environment will also be saved.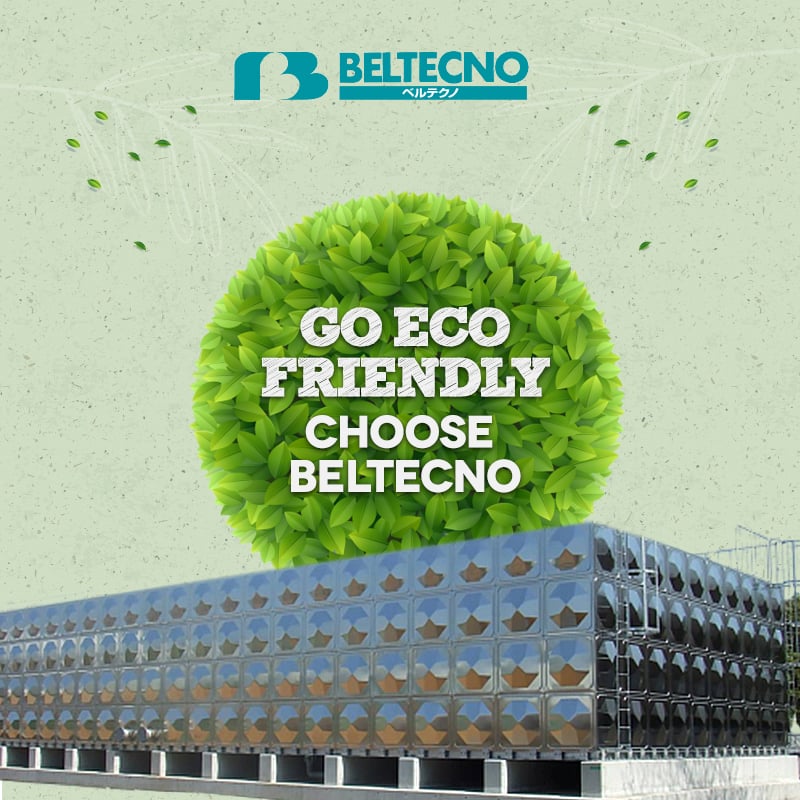 It Keeps the Disease Away.
If water will not be pure, it could lead to so many diseases. This is the main reason we usually fall ill during monsoons. Similarly, if the industrial wastewater will not be treated well, then it could produce various disease-causing bacteria that will harm the trees, plants, animals as well as humans.
Give a boost in productivity and strengthens economy.
Each year government invest a heavy amount on environment projects to prevent it by pollution. Cities in India produce 40,000 million liters of sewage waste every day and that flows directly to the national rivers. Making industries water efficient will defiantly boost the economy . At the same time, it can increase the employment rate too as a good amount of human resource require to manage treatment plants.
How Stainless steel panel tanks are important in Industrial wastewater treatment ?
Beltecno is expanding its reach as a major industrial water storage solution provider in India as well as in global markets. To safeguard the water for future, we have become the first choice for industries to store bulk water in our stainless steel panel tanks.
Its safe to store treated water into stainless steel panel tanks and reuse it for production or human use. We are offering customized panel tanks for various industrial wastewater treatment projects.
Below are the major advantages of using Beltecno's Stainless steel panel tanks.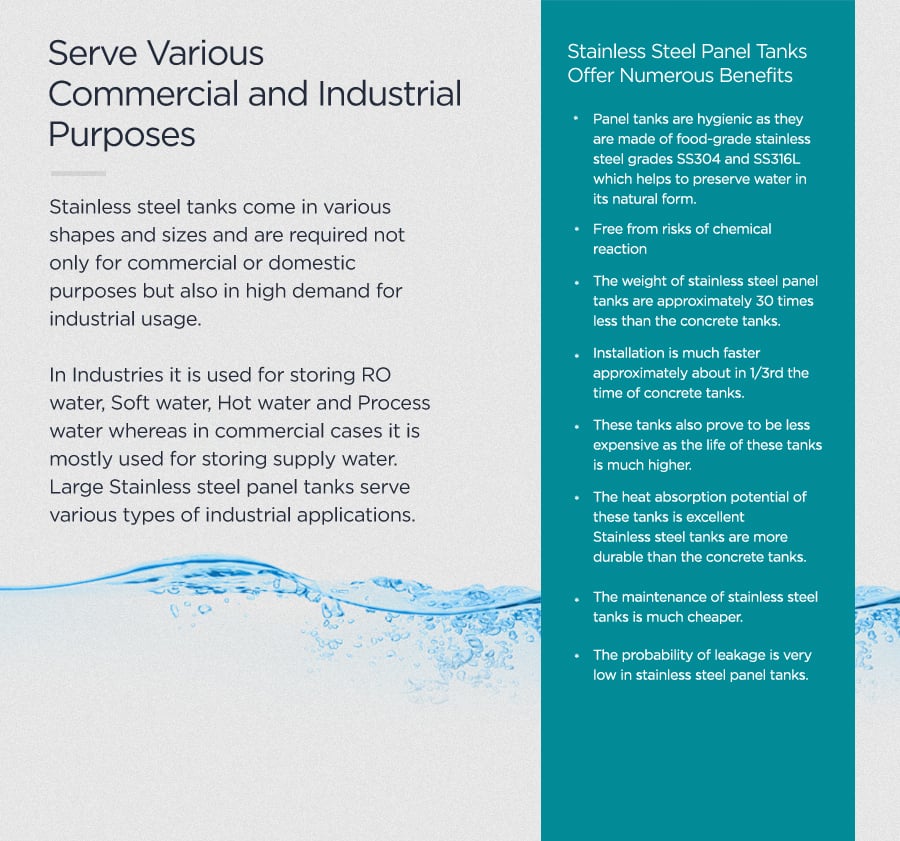 Beltecno is manufacturing stainless steel panel tanks ranging from 1KL to 180 KL and delivering it all over India and global markets.
For more information regarding our stainless steel panel tanks download our product brochure by clicking the button below, drop us your requirement on sales@beltecnoindia.com or call us on any of given numbers +91 9116009580/+91 7300084028