Beltecno originally belong to Japan and we are market leaders in manufacturing stainless steel water tanks there. Today we will discuss why there are so many earthquake strike Japan every year and how Beltecno maintain the uninterrupted water supply during this time in various places in Japan.
Why are there so many earthquake in Japan?
In Japan its common to suddenly sound of beeps interrupting the TV program, this could be an indication of earthquake ! so before entering into the other details we will discuss the relation between Japan and earthquakes.
There are so many reasons and geological explanations, which prove that Japan is more prone to quakes compare to other countries and nearby nations. The main reason of earthquake is the disturbances and occurrences in the tectonic plates. japan is more prone because the country's location is along the "Pacific ring of Fire".
Because of such frequent earthquakes Japan become the most earthquake-ready societies in the world.
Following are the seismic intensity scale in Japan.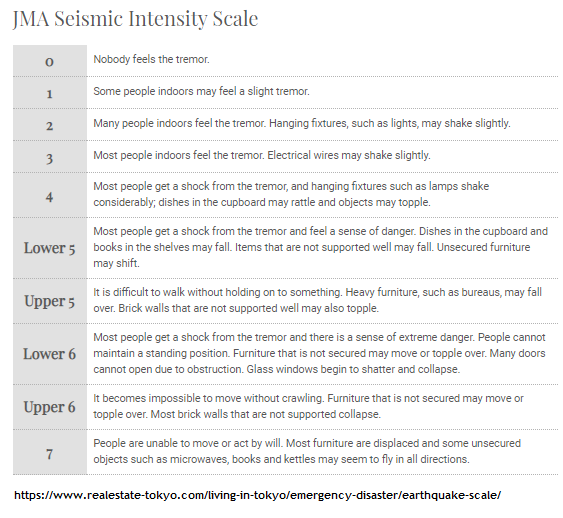 How Beltecno's Stainless steel panel tanks are stand strong during such disastrous earthquakes upto 7.3 reactor scale ?
A serious history of frequent earthquakes in Japan, Beltecno developed our products to keep in mind the maximum intensity of quake and kept the legacy of being one of the most trusted stainless steel tank manufacturers in Japan.
Our design and team is our main strength
In our stainless steel panel tanks design plays an important role, we have a dedicated department who keep a close eye on each tank we manufacture.
From designing the structures according to the seismic data, we have a expert structural designers with us. So our diamond shape panels as well as our core design team members are the main pillars.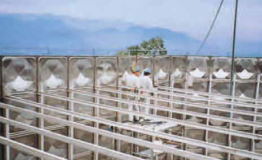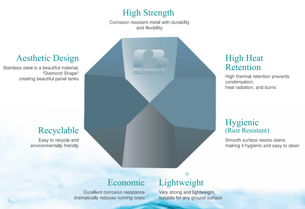 How badly a collapse can happen in a normal water tank ?
In India recently (22nd Jan 2020 around 3:00 PM) An overhead water tank collapsed in West Bengal's Bankura on Wednesday. The incident took place in Sarenga village.
An overhead tank that supplied drinking water to several villages in West Bengal's Bankura district, came down crashing on Wednesday after its foundation gave way just within four years of construction.*
Source -
*https://www.business-standard.com/article/pti-stories/overhead-water-tank-collapses-in-west-bengal-s-bankura-120012201670_1.html
For more information download our product brochure by clicking the button below.