What is the Ideal Water Supply Distribution Network and Storage ?
---
A perfect leakage free water distribution network in Industries is a gift, increased efficiency and almost no downtime are the outcome of good water distribution network.
Supplying a sufficient good quality and quantity water are one of the major challenges and most important issues since ancient times because of this most of the old civilizations were initiated near water banks or rivers but when population grown, the demand of water also increased.
Types of water distribution

systems

The Major purpose of a water distribution system is to supply the water to end user with good quality, pressure and quantity. Following are the major requirements for an effective water distribution.
Water quality should not be compromised in the water distribution pipelines.

Water pressure should be maintained throughout the network.

There should be a proper gap between sewer lines and water distribution piper, recommended gap should be at-least one meter.

Damaged and corroded pipes should be replaced not repaired for leakage free distribution.

Industrial pipelines i.e. chemical pipelines etc. should not connected with the water distribution pipes.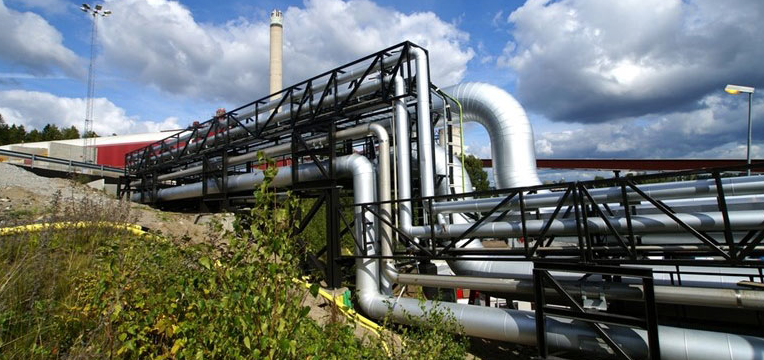 What is the Advanced Metering Infrastructure ?
losses on commercial side are always less in volume than the physical ones. But this doesn't mean that the commercial loss is not important. A proper metering and monitoring is mandatory to reduce the downtime and effective preventive maintenance.
Water Storage plays an important role in water supply
Beltecno corporation is one of the major contributors in Japan's water supply network as we are building huge water reservoirs there to support day to day life of people. Water storage tanks are basically the source from where pipelines are connected and deliver the water in homes, commercial and industrial spaces.
It all depends how hygienic is the main reservoir, because it will decide the life-cycle of whole pipeline and water distribution network.

Water supply model should be designed in such a way that the water should not stop or or less water stagnation within the pipeline to avoid development of small mounds of corrosion products, contamination layer and sediment deposits.
This can be only achieved when the engineering and design is unto the mark and proper slops and angles are provided.
Beltecno being a top most companies from Japan, manufacturing stainless steel water tanks of almost all the capacities, and in Japan these tanks are highly recommended by various governing bodies and authorities to improve the water distribution and supply system.
We introduced our tanks in Indian market in 2015 and we are expanding, reaching to various Indian industry and business segments.
For more details about Beltecno's SS Water tanks get in touch with our team at sales@beltecnoindia.com or call at given below numbers +91-9116009580, +91-7300084028, +91 -9549286222