Are You Planning For New Process Tanks In Your Factory ?
---
In today's blog we will be discussing about importance of process tanks in manufacturing process and what are the possibilities of malfunctioning of various machines and production processes due to poor water or coolant circulation ?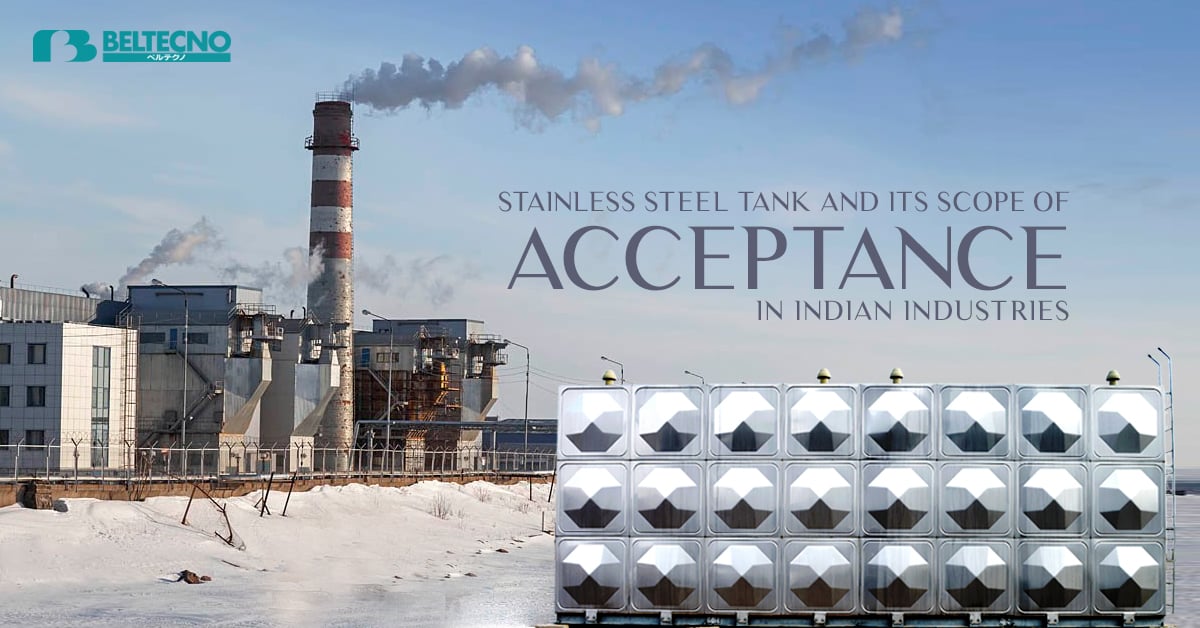 Areas where Stainless steel panels tanks are used in Industries
Due to the recent Make in India campaign, Indian Industries has to comply and equipped with the latest technologies and advance factory equipment.
In recent times things has been changed, India is one of the emerging nations towards developing smart products which are ready for global supplies.
Beltecno corporation also established its state of the art manufacturing base in Neemrana (Rajasthan) to supply Stainless steel tanks made with advanced Japanese technology, globally.
Following are the areas where Beltecno's stainless steel tanks are high in demand
1) Industrial water treatment tanks
All around the world there is an ongoing increase in industrial activities, which result an increase in demand of treated water in all the industries, disposal of water without treating is banned in most of the developed and developing nations.
To meet the international standards of durability and environment friendly production process Beltecno tanks are highly recommended for storage of treated water.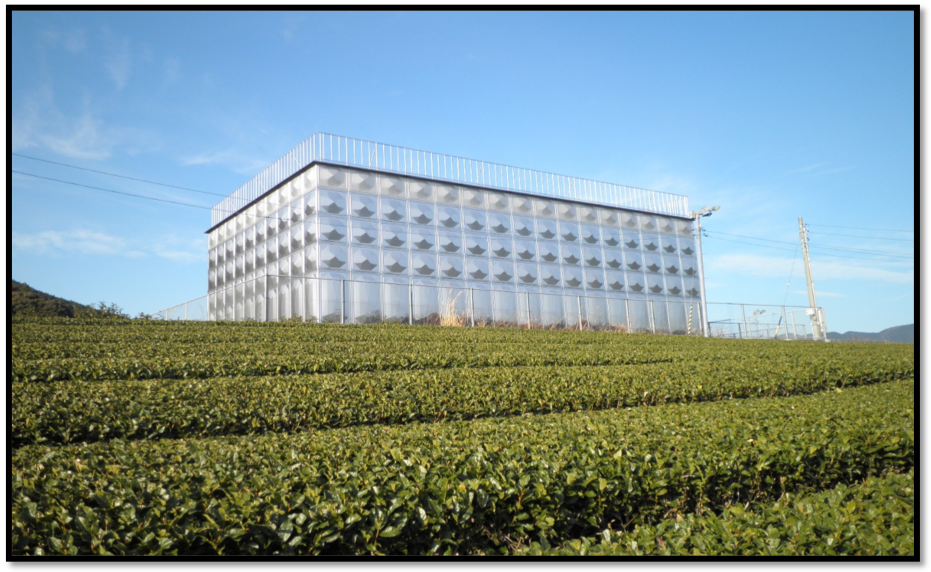 Beltecno's Stainless steel panel tanks are recognized globally in handling bulk treated water and fresh water. In above picture the tank is holding fresh water.
2) To cool-down the machines in process, ruining 24/7
We have covered a separate article on process cooling and how Beltecno tanks are best suited in the harsh conditions where machines are ruining 24/7 and production is on high swing. Beltecno's panel tanks are best reliable solution where breakdowns cost very high ! check our article here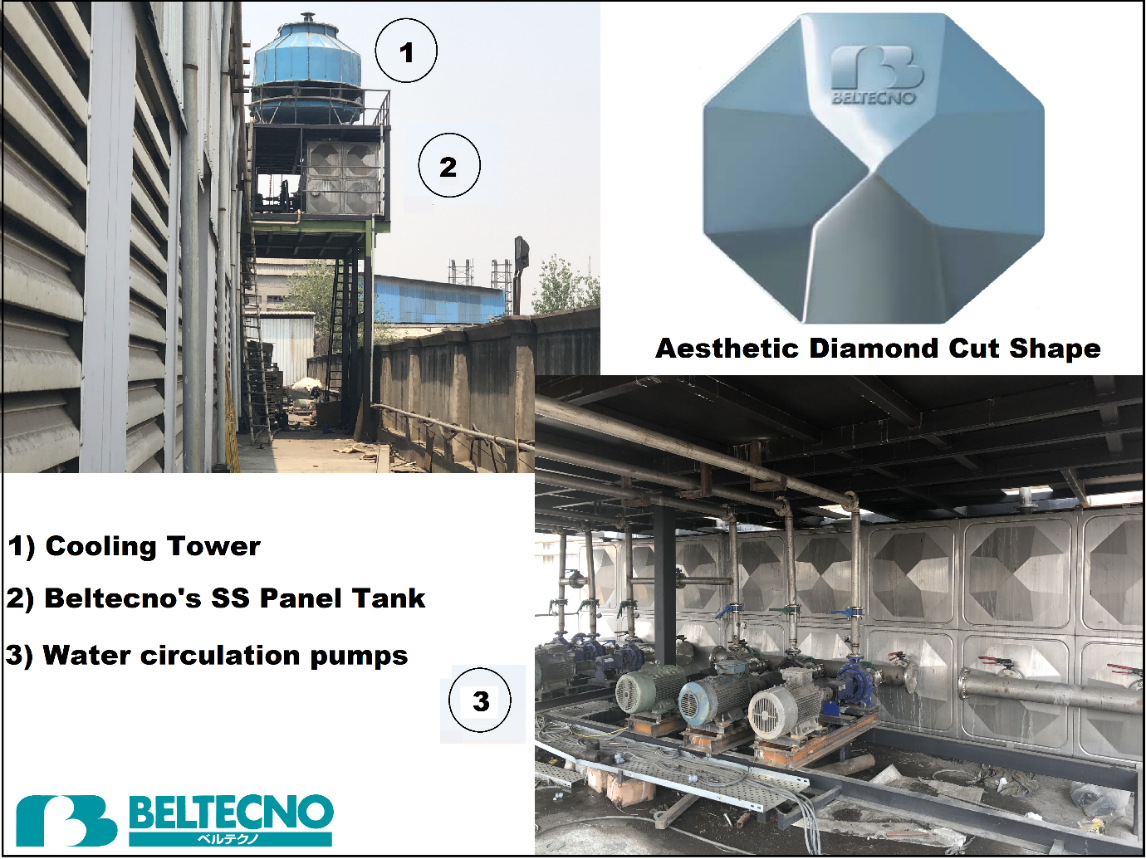 3) Drinking water supply tanks
This segment is one of the oldest and traditional procuring area of Beltecno's stainless Tanks, from Japan to India, people, who look for a hygienic and reliable drinking water solution for their factories and commercial areas usually go for Beltecno tanks.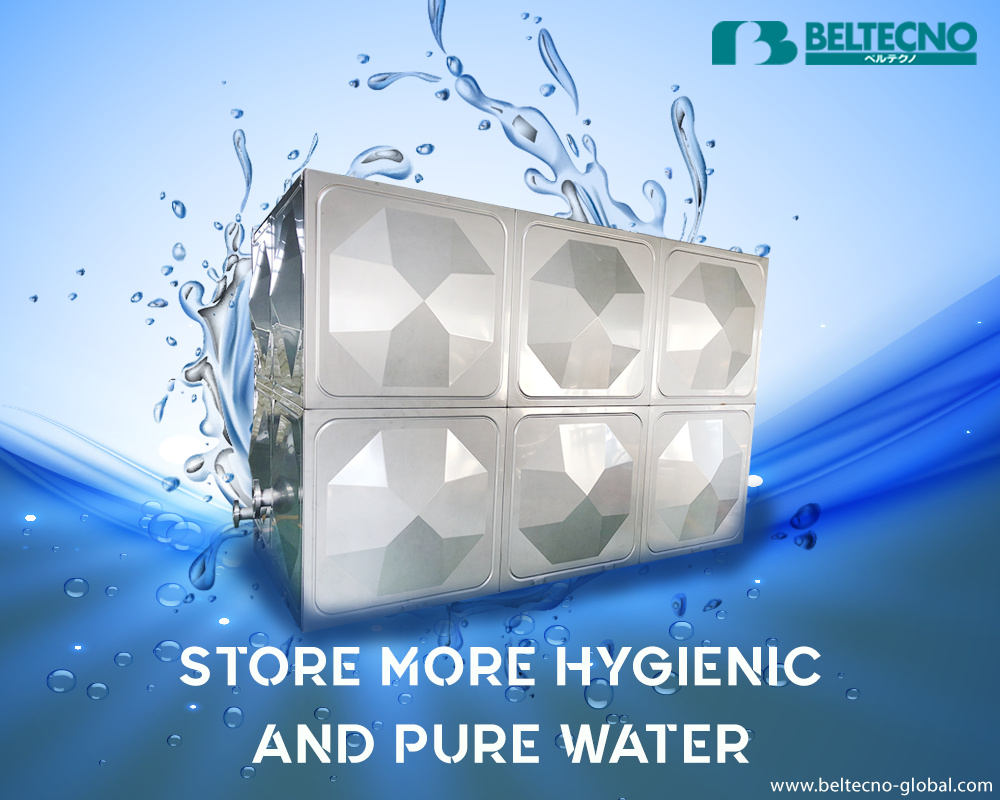 4) Beltecno tanks used in HVAC applications
As customization can be done in Beltecno's Tank lot many companies who require a hot and cold well tank usually go for Beltecno's Panel tanks , as these are highly durable and also recommended for places where a certain temperature and efficiency need to be maintained all over the time i.e. Pressurized paint shops etc.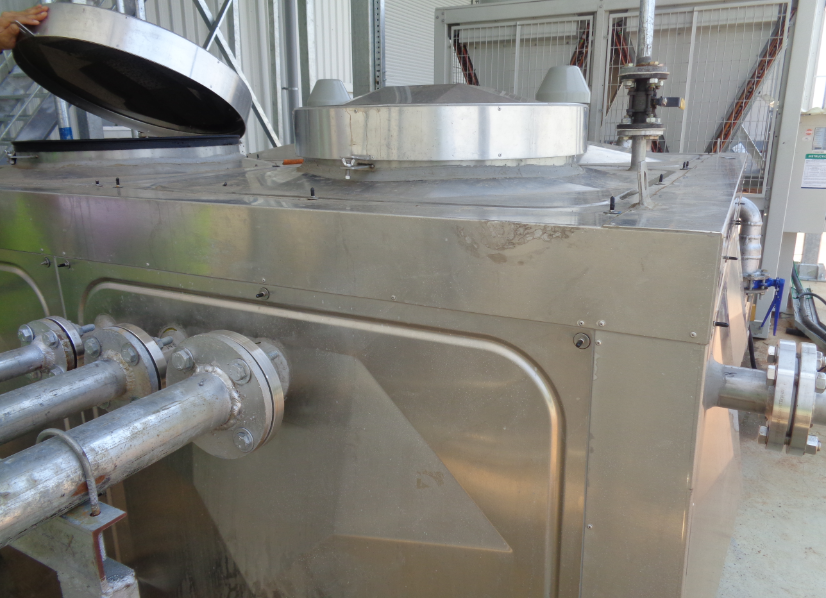 Above Beltecno's insulated tank is used as a hot and cold well application for a HVAC system in factory
Few of our prestigious client list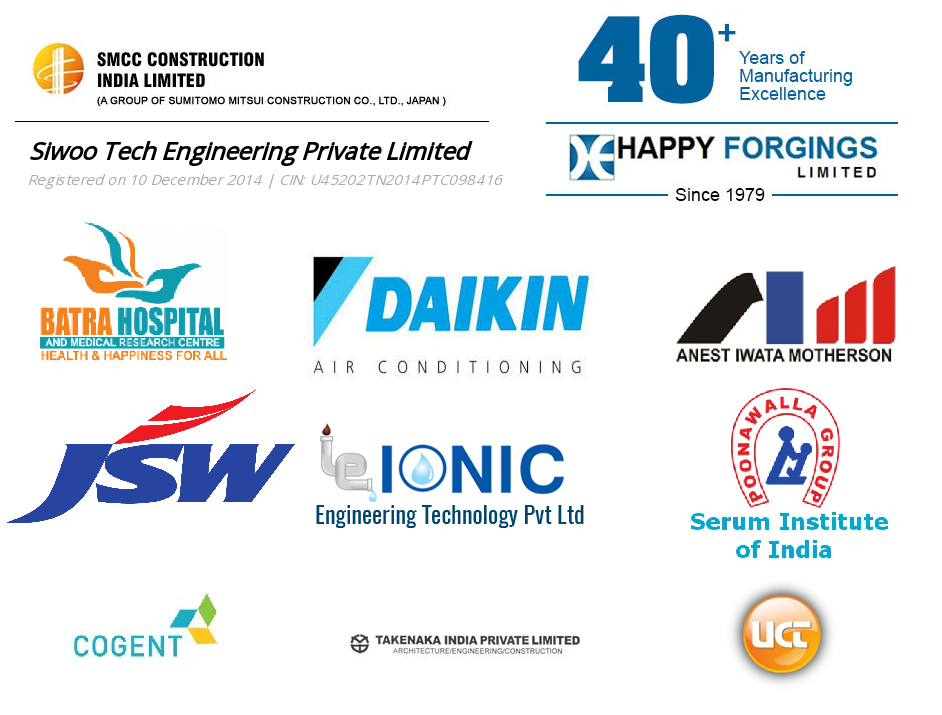 For more details about Beltecno's SS Water tanks get in touch with our team at sales@beltecnoindia.com or call at given below numbers +91-9116009580, +91-7300084028, +91 -9549286222