Beltecno is one of the leading manufacturers of stainless steel panel tanks in India as well as in global markets. At the time of tank installation, foundation (On which panel tanks rest) play an important role and sometimes it could be one of the main parameter which result in the tank's life span.
Today we are discussing about the types of foundations on which panel tanks can be installed easily and recommended from our R&D team.

One of the members of our technical team is performing anchoring process in civil foundation (Pedestal foundation)
Types of Foundations to install a Stainless steel panel tanks.
Civil Foundation (Pedestal Type)
MS Foundation.
Civil Foundation (Pedestal Type):-
Pedestal type civil foundation are widely used and recommended in case of stainless steel panel tanks.
Below we have mentioned few standard practices, which need to be followed in case of panel tanks.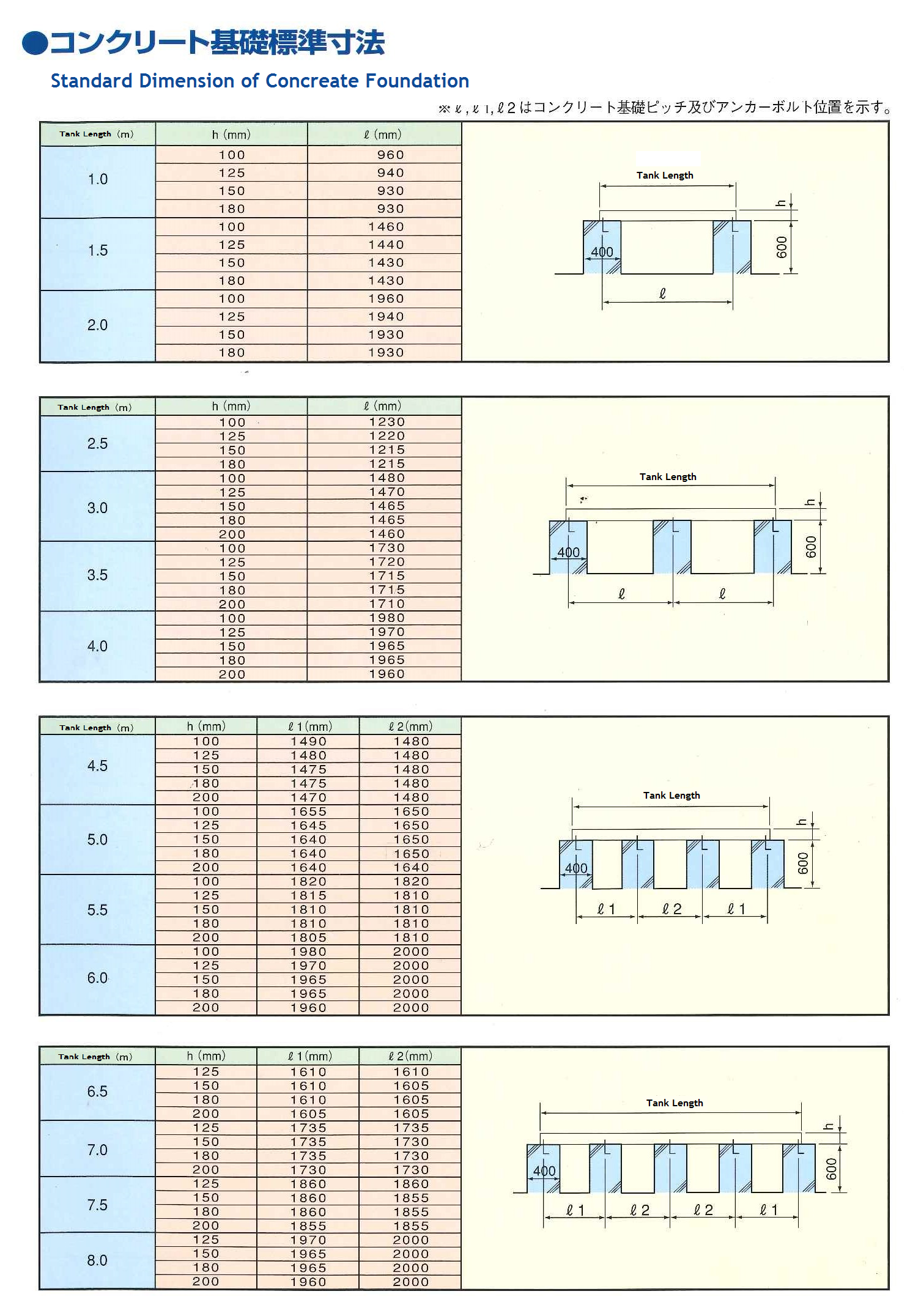 from the above chart its easy to construct a civil foundation for stainless steel panel tanks from Beltecno.
We Provide hot dip zinc galvanized base frame along with panel tanks.
We don't provide the MS structure (Foundation) guideline to our customers but our tanks can also be installed upon the MS structure foundation. few of our customers install panel tank over MS structure are satisfied with the performance so far. Beltecno's panel tanks are equipped with the hot dip zinc galvanized base frame to provide extra strength.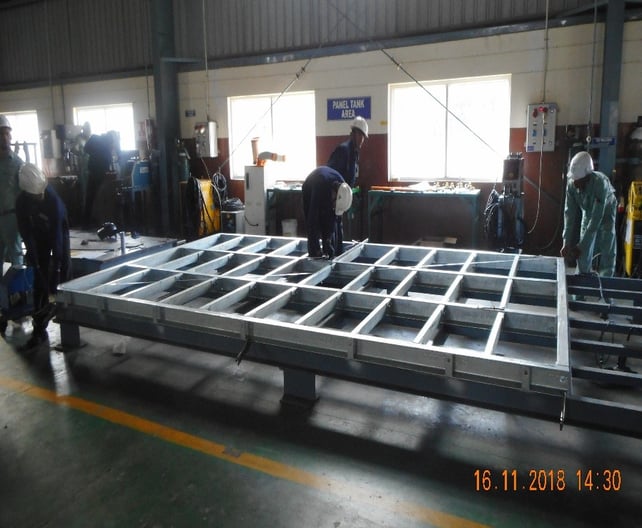 We provide hot dip zinc galvanized c-channel along with the tank, our technical team is fixing the base frame at our factory in Neemrana, Rajasthan
MS Foundation
As we discussed foundation work is not under our scope in any case, MS foundations are very common in case of elevated over head tanks. Our stainless steel panel tanks can easily be installed on such foundations as well.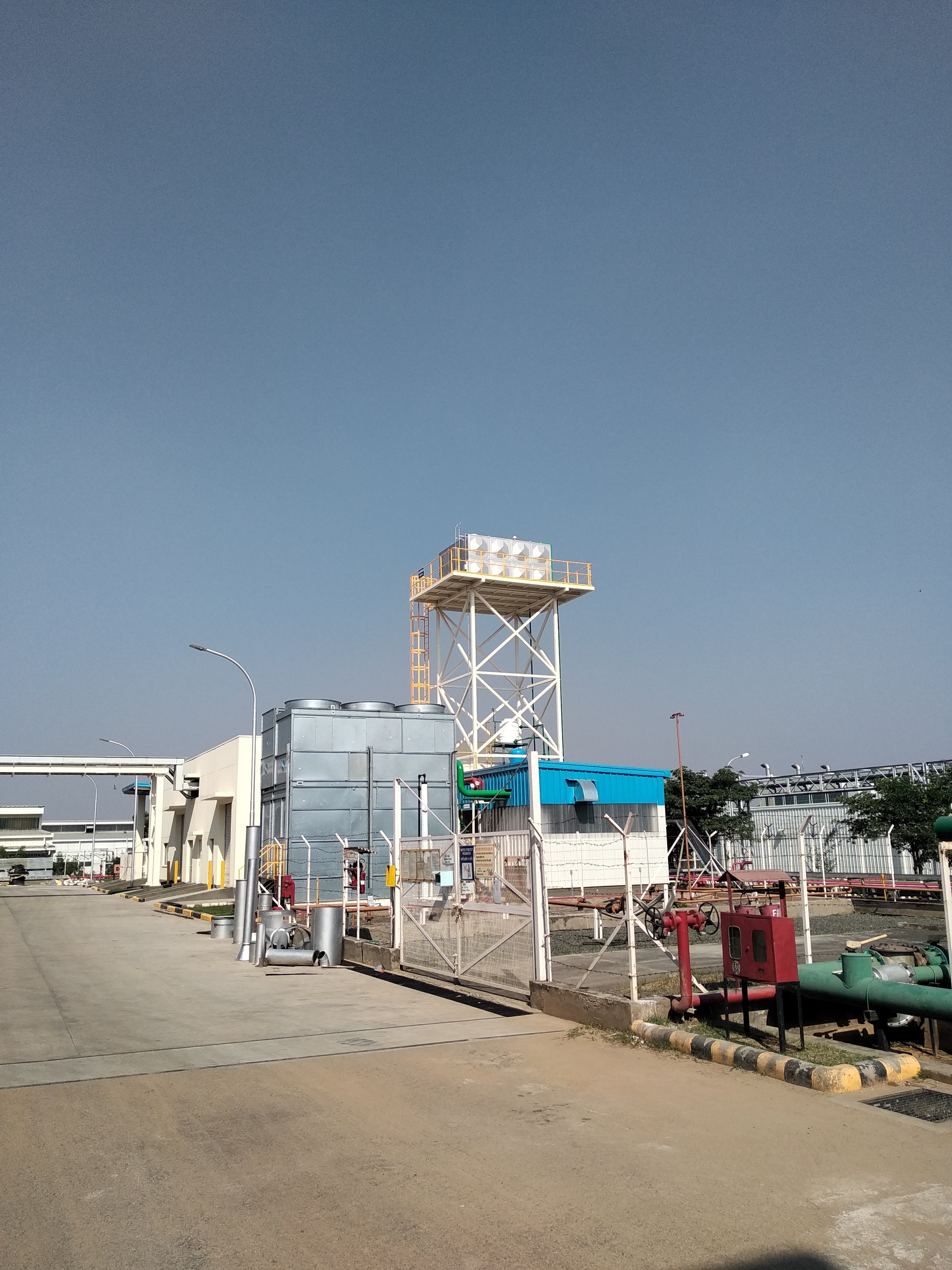 Please get in touch with our team in case if you are confused about the installation of our tank. We would be glad to assist you and insure a best possible support from our side.
For more information regarding our stainless steel panel tanks download our product brochure by clicking the button below, drop us your requirement on sales@beltecnoindia.com or call us on any of given numbers +91 9116009580/+91 7300084028