At the time of dispatch, accessories such as a ladder, ventilators, and any external pipe fittings are sent separately with stainless steel panel tank. In today's blog, we will explain the correct method of fixing these tank accessories at the site.

Procedures and Precaution for fixing the Ladder and Ventilator on the Storage Tank
The procedure of Fixing the Ladder on The Tank
After Installation of the tank in position, place the Ladder parallel to the tank near the ladder fixing strips on the tank.

Match the holes of the ladder strips and the strips fixed on the tank from top as well as from the bottom side.

Puts the given Bolts in all strips (ladder+tank) hole and tight the Nuts.
NOTE: - Ladder should be fixed on the open side so that there should be a free and quick movement to the top of the tank for inspection. (If tanks covered by three sides of the wall)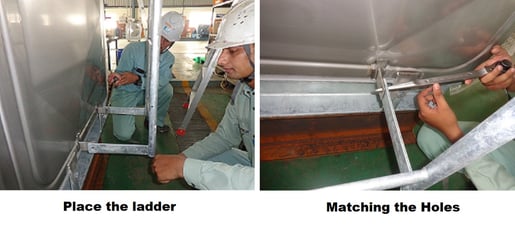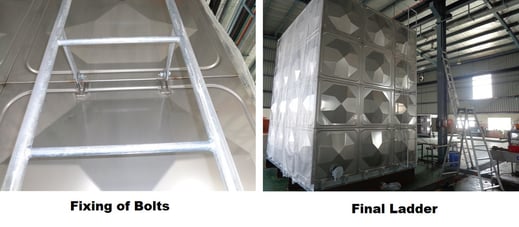 Procedure for Fixing Ventilation on the Top of the Tank
Check the point where the ventilator to be fixed in the drawing.

Place the ventilator on the pipe socket and match the thread of the ventilator and the socket thread.

Tight the ventilator in the socket very gently only by hands.
NOTE: - Both threads should match very gently and no external force of tools should be used for fixing the ventilator.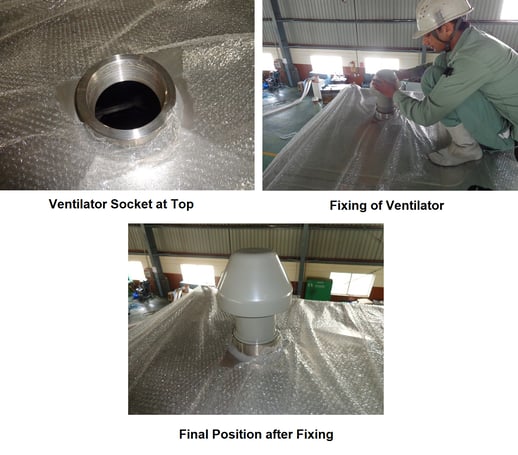 Precaution while working on or around the tank
Always use belts for lifting tanks and its Accessories.


(Never uses Wire Slings because it will damage the tanks and its surface)
Always use the safety belts while working on the top of the Tank.

Before lifting the tank, always be sure that the tank is empty.

No Mild Steel grinding should be done near the tank as it will reduce the life of the tank.

(Chances of Rusting of SS Increases in high rate)

No heavy material should be kept on the tank.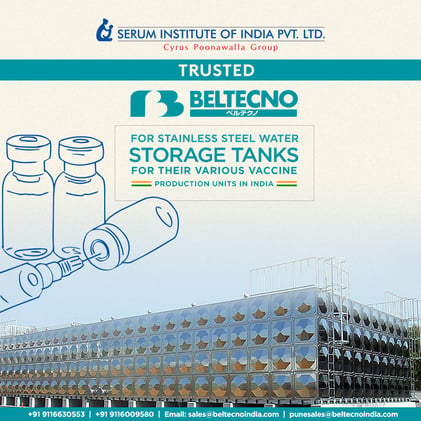 For more information regarding our stainless steel water tanks download our product brochure by clicking the button below, drop us your requirement on sales@beltecnoindia.com or call us on any of the given numbers +91 9116009580/+91 7300084028