For effective processing plant operations, cooling towers and water storage is always a key component, various industries i.e. power generation, industrial processioning and manufacturing rely on these process equipment to achieve uninterruptible water supply.

A Proper control of process water is essential for efficient, safe and economical operations.
In various applications where flow rate as well as the time of supply is important. i.e. HVAC plant to provide climate control in large facilities also the mission critical applications such as data centers, laboratories etc, where there is no scope of errors and we need a proper control over equipment.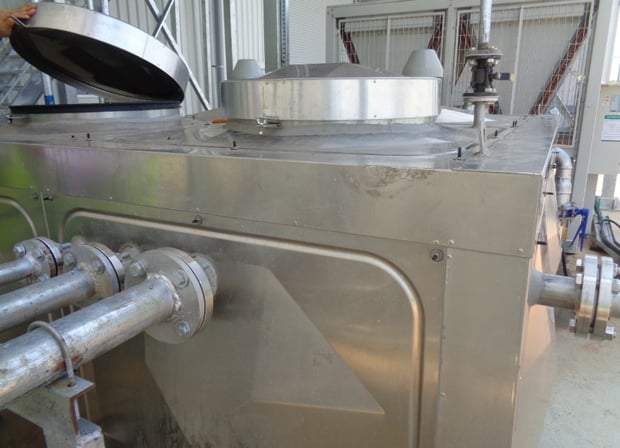 Beltecno's Stainless steel Panel tank installed at one of the mission critical HVAC application (A pressurized paint shop) where certain temperature is required 24/7.
Its always essential and recommended to procure trusted process components to ensure an efficient, safe and economical operation. Reference to the above picture, we are lowering the operational cost for our customer by supplying a customized stainless steel panel tank.
Hot and Cold Well Tanks from Beltecno
When we are already talking about the HVAC applications, its very important to understand the value of a Hot and Cold well tank, Basically its very simple to understand.
In a hot and cold well tanks there is a partition from inside and the cold well usually runs a higher water level and will dump into the hot side, great, its cooling the hot down before it goes to the tower.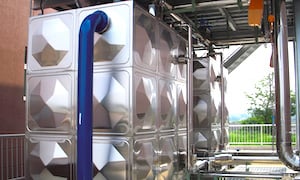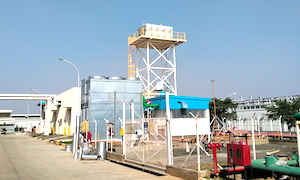 FAQ related to Process Tanks
Q- Are panel tanks installed before for such applications in India or Global?
A- Yes, Our main market is into supplying process tanks in Industries such as heavy manufacturing units, HVAC applications, Pharmaceutical industries and Chemical factories in India as well as into global markets.
Q- Is it possible to do modifications in SS Panel tanks ?
A- Yes, for us each tank is new and we manufacture them as per the client requirement.
Q- Are these tanks prefabricated or can also be assembled on site ?
A- Yes if the size is transportable we will supply the tank through road or seaways other wise we have to do the onsite manufacturing of the tanks.
For more information download our product brochure by clicking the button below.