Pharmaceutical Industries And Stainless Steel
---
Hygienic and corrosion resistance properties of Stainless steel proven it self a wonder material for pharma manufacturing and healthcare industries.
When we are talking about medicine, pharma and healthcare, Sanitation and hygiene is one of the top most parameters to be considered while choosing the materials. From decades Stainless steel has become the most preferable material for medicine or vaccine production.
There are over 200 types of stainless steel grades used in Pharma industry
There are over 200 types of different grades widely used in pharma industries to suit their manufacturing needs and process requirements. specially Stainless steel grade 304 and 316 L are one of the most recommended martial grades and also widely used as well [1]
SS 304 - Excellent for general domestic purpose
SS 316 L - I

ts lower carbon content and added Molybdenum provides greater corrosive resistance.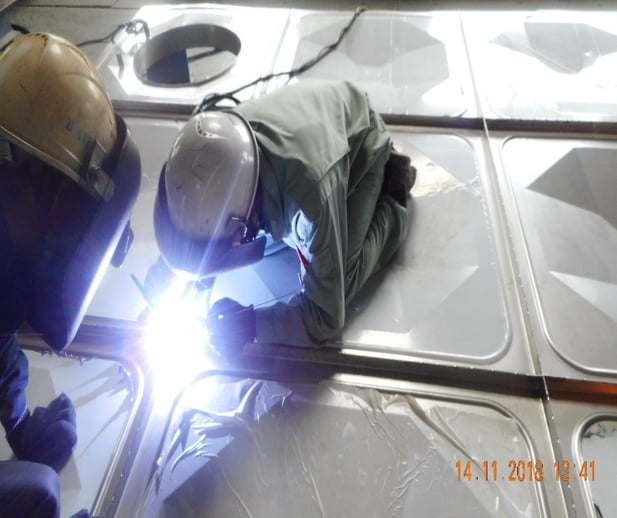 Beltecno's Expert welders are making stainless steel tank for a pharma customer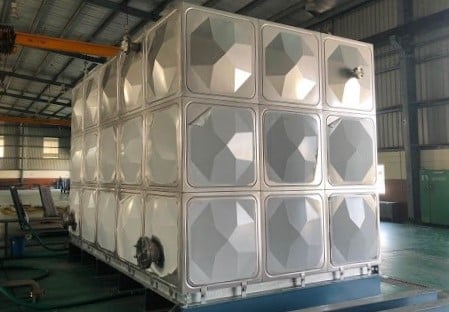 Stainless steel panel tank is ready for dispatch for one of the very renowned manufacturer of immunobiological drugs including vaccines, Serum Institute of India (Poonawalla group which fully owned by Cyrus Poonawalla)
Why Pharmaceutical and a healthcare industry should go for Stainless steel panel tank for all their domestic water storage needs as well as manufacturing needs ?
In one of our interviews had with pharma companies, where we supplied Stainless steel panel tank gave below reasons to choose Beltecno's tanks.
Less maintenance is required
These tanks are very easy to clean
Tank is easy to install compare to other options.
Light weight, sturdy and very

neatly designed.

No leakage issues compare to HDPE or plastic tanks.

No bacteria formation inside the tank.
Stainless steel corrosion
Corrosion in stainless steel products mainly depends upon the temperature and material composition, there is one more factor which is chemical composition of the product which is in contact with it.
stainless steel grades 304 and 316 L both are good in resisting corrosion however 316 L is generally more resistant then 304.

Beltecno's Panel tanks are welded in such a way to avoid corrosion
Beltecno being a top most companies from Japan, manufacturing stainless steel water tanks of almost all the capacities, and in Japan these tanks are highly recommended by various governing bodies and authorities to improve the water distribution and supply system.
We introduced our tanks in Indian market in 2015 and we are expanding, reaching to various Indian industry and business segments.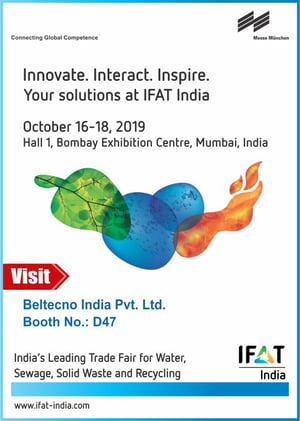 [1] https://www.pharmahygieneproducts.com/intro-to-stainless-steel.php
For more details about Beltecno's SS Water tanks get in touch with our team at sales@beltecnoindia.com or call at given below numbers +91-9116009580, +91-7300084028, +91 -9549286222