Meeting the future's water security and demand, Beltecno's Stainless steel Panel tanks are the future.
---
While companies around the world are taking the call to act on climate change, very few are talking about water security seriously. But these issues are linked with each other.
A message that we urgently need to tackle is water insecurity for our future, and to keep people safe during pandemics like COVID-19.
Water insecurity could be a huge risk!
The water supply problem is considered to be one of the biggest risks to our society in the coming future. Water is our lifeline, and the increasing demand for this limited natural resource is growing day by day in multiple folds; A prediction by the World Resources Institute that a deficit of 56% could be seen by 2030.
Water is a critical part of our climate. While extreme weather conditions are already making water more scarce and polluted, nearly a quarter of all carbon reductions relay on stable water supply.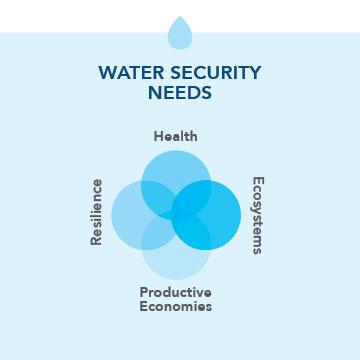 Chennai, one of the fastest-growing economies in the world, billion-dollar companies had to pay 30% more for water to be trucked to their offices and factories. And globally, three in every four jobs depend on a stable supply of water.
Businesses have the power to break the chain.
Businesses have the power to fight with water crisis. In particular, those in the food, textiles, energy, industrial, chemicals, pharmaceuticals and mining sectors have enormous influence over the future of freshwater use and pollution.
By radically reducing water demands and impacts, corporate activity can lead the way to a climate-safe, sustainable future, while protecting the bottom line.
Pioneers are starting to take action. Examples of leadership are growing among the 2,433 companies who report their water risks and impacts through CDP.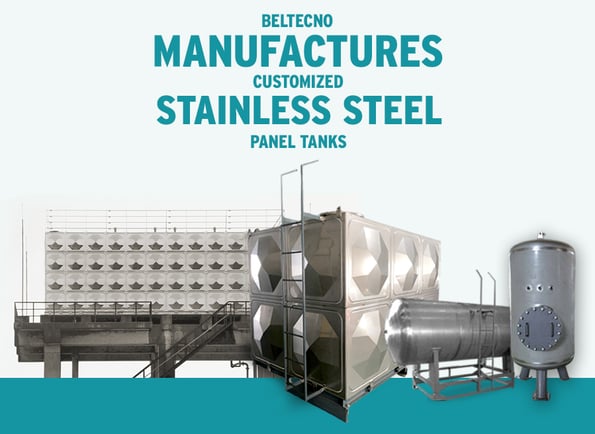 Stinless steel panel tanks are the future.
Beltecno is one of the oldest tank manufacturing companies globally, fabricating various types of stainless steel water tanks for industrial as well as commercial applications.
Stainless steel is a wonder material for tanks that hold water, chemicals, gasses, beverages, or other liquids. It's flexible and strong in nature. It can resist rust and other forms of corrosion that happen when a substance is constantly exposed to liquids. Industrial-sized tanks can hold thousands of gallons of water Beltecno is working on a vision to make it available for various sectors.

Pharmaceutical companies, the food industry, agriculture, and waste management services all use tanks made of stainless steel.
For more information regarding our stainless steel water tanks download our product brochure by clicking the button below, drop us your requirement on sales@beltecnoindia.com or call us on any of the given numbers +91 9116009580/+91 7300084028