Beltecno a pioneer in manufacturing stainless steel panel tanks, brought advanced Japanese technology of water storage tanks India and become a part of the growth of Indian economic industrial corridors.
We have been proudly supplying stainless steel panel tanks to Industries in various sectors to enhance their overall efficiency and production goals.
Indian startups and the MSME sector is growing never before, a new revolution can be seen in the past few years under the make in India campaign introduced by the current government of India,
Today we will discuss how we manufacture stainless steel panel tanks to store bulk water.
We are well equipped with modern manufacturing machines and manpower.
To meet the demand of Indian industries we set up our factory in the Japanese Zone, Neemrana, Rajasthan which is situated on India's biggest economic corridor Delhi to Mumbai highway.
We know the logistics challenges of transporting big size panel tanks across India. Neemrana is a second home to many Japanese companies and we are one among them. India is an emerging market for many new Industries. and water is one thing which is essential to all the industries to make their operations smooth.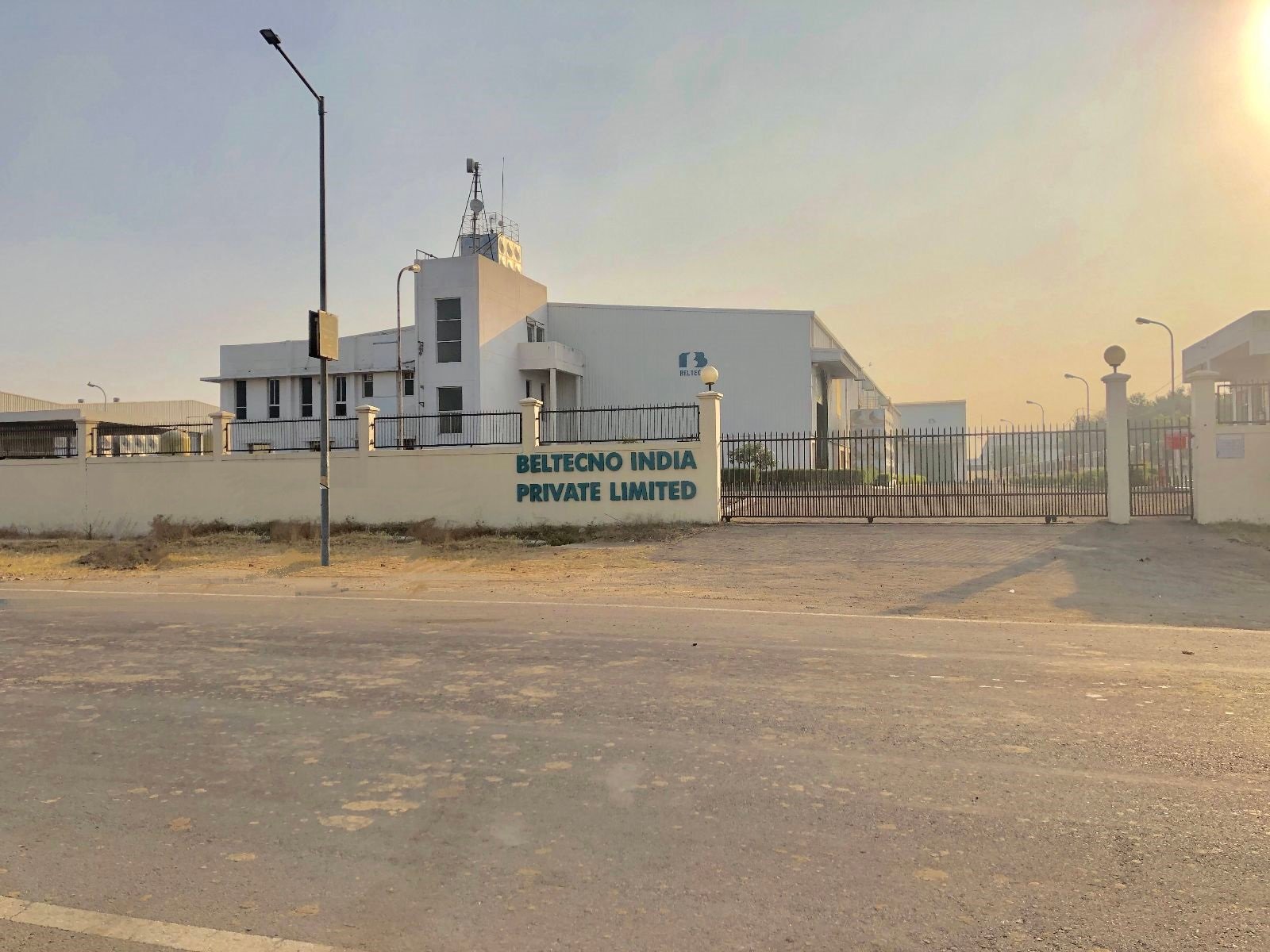 Major Steps we follow to Manufacture Stainless Steel Panel Tank.
Step :1 Procurement of Customized SS Coil:
For Manufacturing our standard size panel which is 1m x 1m. We order customized coils to avoid scrap and time.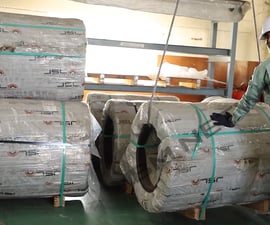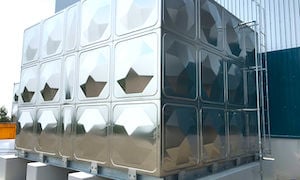 Step: 2 Time to cut panels from the coil.
We have the world's one of the best Korean coil cutting fully automatic bench, where the process goes phenomenal with the least human resources required. It makes the coil into a flat sheet and cut it to the panel size.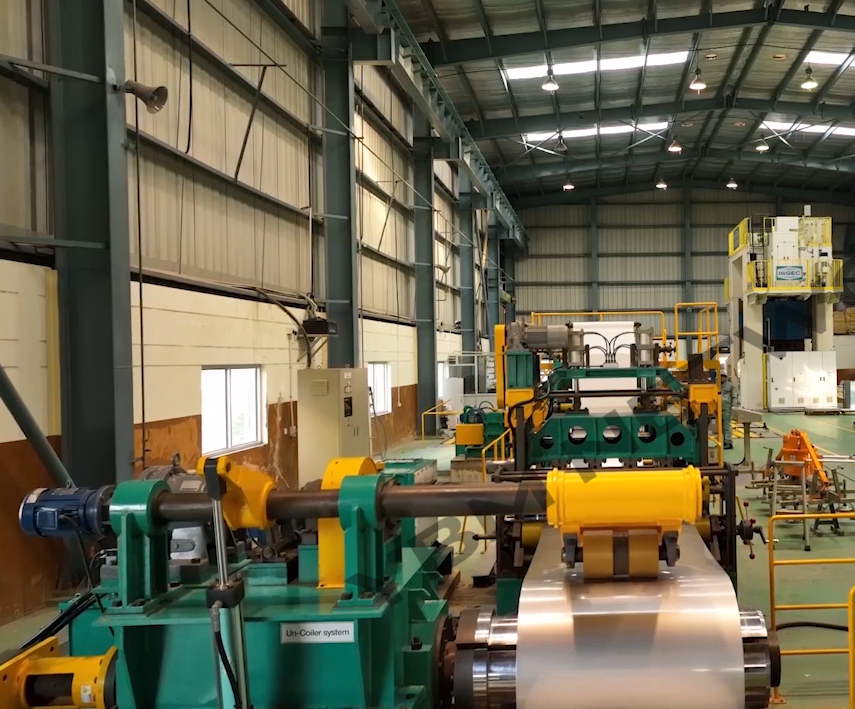 Step :3 Time to give the flat sheet a Dimond Shape.
Once the cutting of the coil is done it's time to press the panel and give the flat sheet a Dimond shape with the help of a press machine.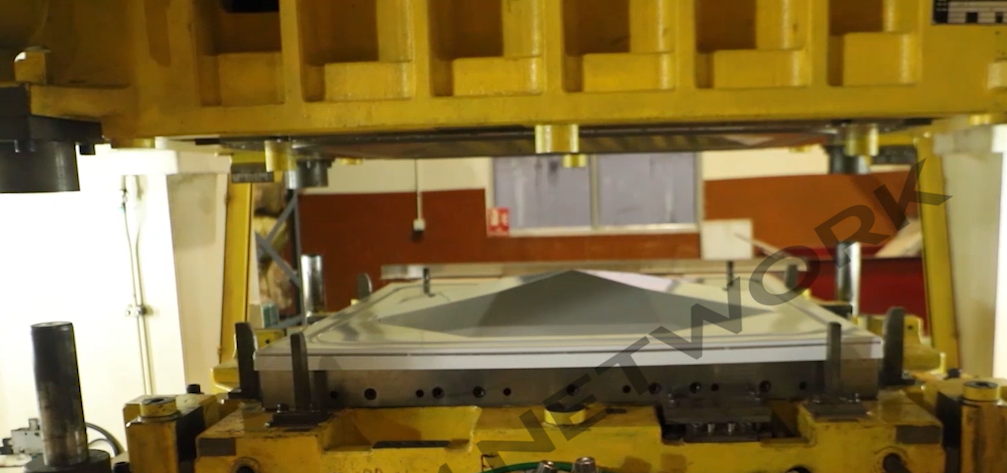 Step:4 Welding the panels and assembly
The last step of the process is to weld the panels together according to the approved drawing from the customer and put the reinforcements in place.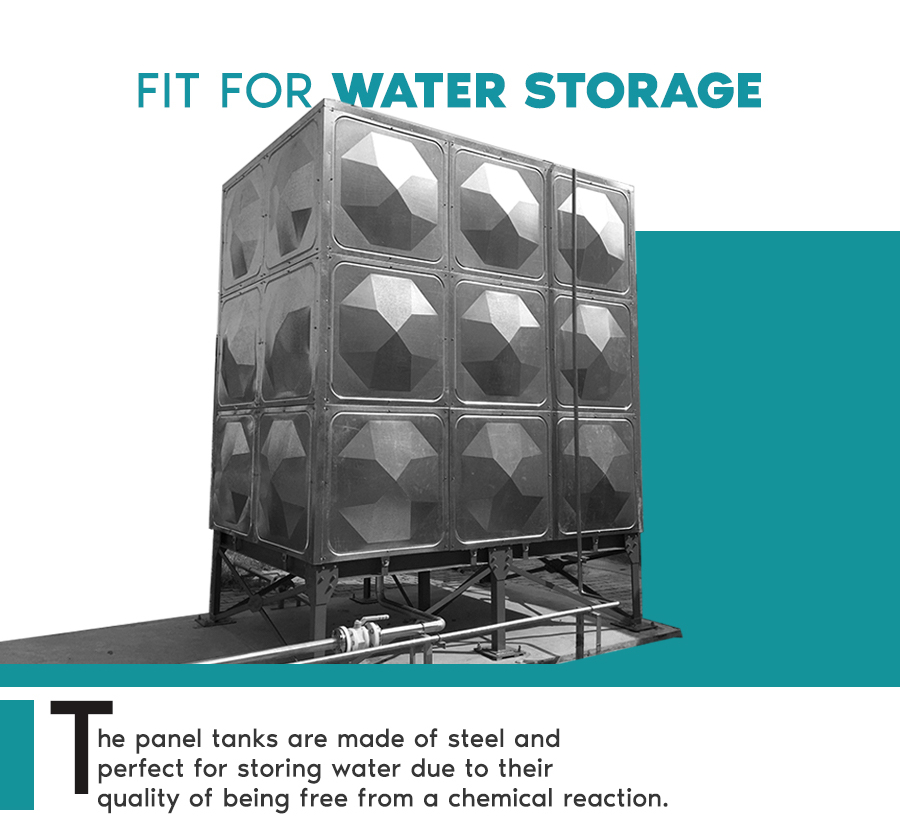 For more information regarding our stainless steel panel tanks download our product brochure by clicking the button below, drop us your requirement on sales@beltecnoindia.com or call us on any of the given numbers +91 9116009580/+91 7300084028