Operation Paani was a three day mission by Times group in Delhi and during this mission various teams of experts inspected the water supplies and the quality of water in different constituencies of Delhi and also Noida and Gurgaon.
Almost 70% of water is unfit for consumption in Delhi, Report from 2002*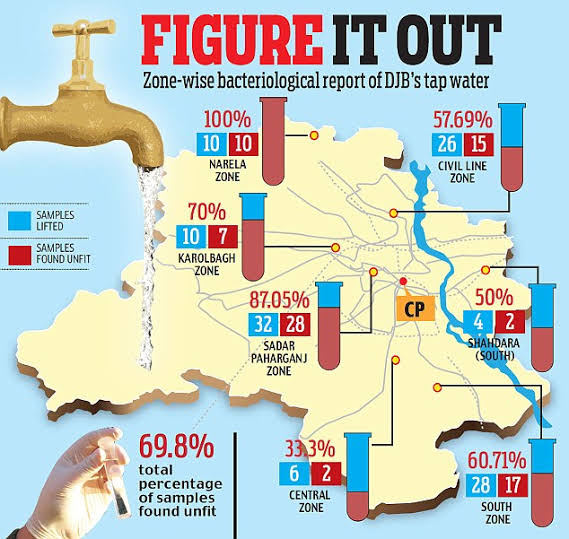 Highlights of Operation Paani
According to Delhi Jal Board the water supply in Delhi is pure.
Resedents of Delhi have complaints for poor quality.
Lab results shows that some part is good and some part is bad.
For three days starting December 9, teams knocked on unfamiliar doors to collect sample drinking water in order to test it, on all WHO-prescribed parameters, in a world-class laboratory.
The method of performing these tests were explained by the scientists, they said the samples would be examined for physical, microbiological and chemical contamination. also these samples would be tested for colour, odour, toxins, bacteria and other impurities.
Finding of the Laboratory tests**
As per the conducted test by individual scientists, the tests were partly fond good and bad. Five out of nine places passed the tests while remaining four places are failed in the tests.
Mayur Vihar, Dwarka, Burari , East, West, North-East Delhi and Gurugram - Tap water is unsafe and unfit for drinking
New Delhi, South Delhi, Chandni Chowk, North-West and Noida - Tap water is safe for drinking
Beltecno is supporting water supply in India
Beltecno came to India with a vision to contribute and improve in the country's water supply system. we are supplying our stainless steel panel tanks for various applications which solve major problems into domestic waste water management as well as commercial and Industrial water supplies.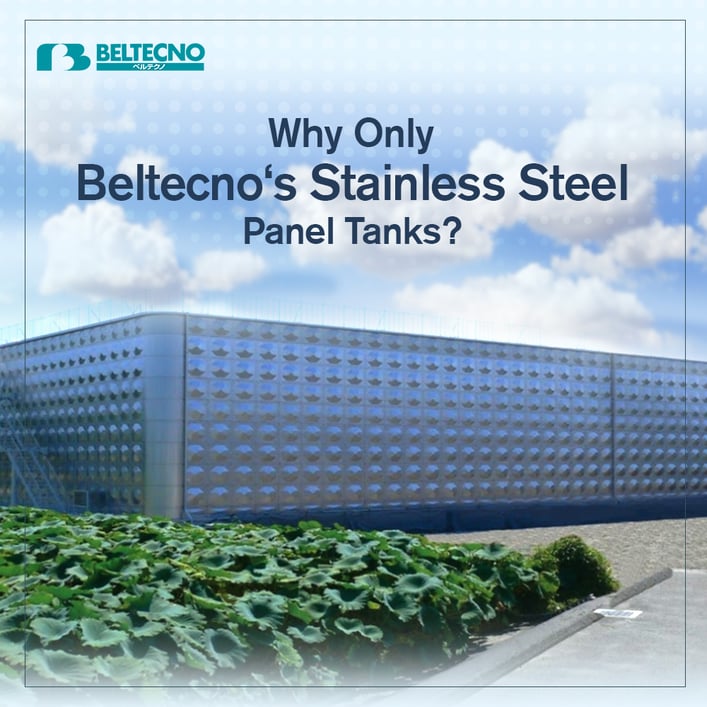 Sources-
*https://www.dailymail.co.uk/indiahome/indianews/article-2155484/Study-finds-70-water-Delhi-unfit-consumption.html
https://www.indiatoday.in/india/story/operation-paani-delhi-water-not-entirely-safe-finds-india-today-test-drive-1637799-2020-01-17
For more information download our product brochure by clicking the button below.