In the growing Indian market for stainless steel panel tanks, today we are discussing about one of the major challenges dispatch of these huge stainless steel tanks within India.
Dispatch planning always plays an important role
We work as a team for each tank we dispatch, from initiation till delivery, there are several stages and dispatch is one of the main and important stage of whole process. It takes a lot of planning part.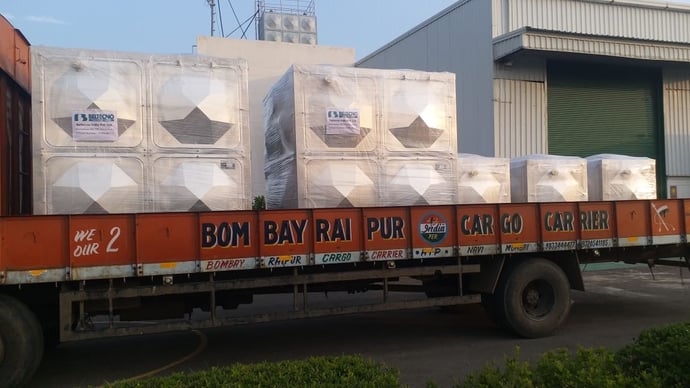 Insulated type Stainless Steel Panel Tanks are ready for dispatch to the client location
What are the major things we include in our dispatch checklist ?
what makes us different as we follow agile methods into our project executions, Key responsibilities are defined to respective teams and each department, despite of dispatch department is focused on panel tank delivery. Following are the checklist items we include in our final dispatch.
1- Packing of Stainless steel panel tanks
Beltecno is delivering prefabricated stainless panel tanks, through road transport up-to transportable sizes in various capacities. Packing is one of the important part of tank dispatch, we use bubble wrap to insure safety of tanks by any external particles or object hit during transit.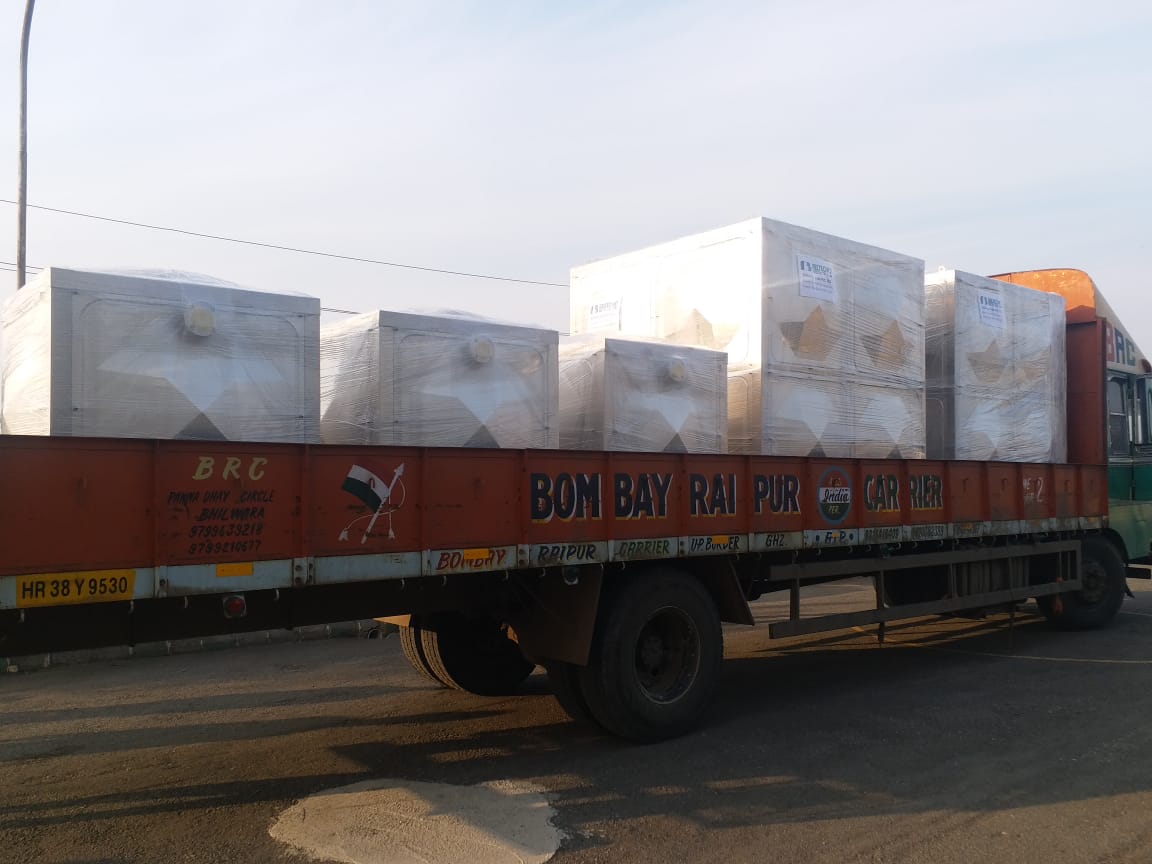 2- Loading of tanks
We have our in house cranes and forklifts to insure reliable loading operations. we have trained operators and technical team to load tanks safely.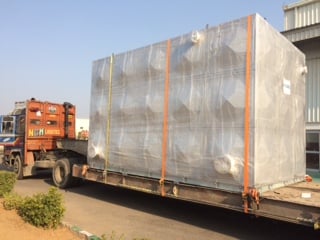 3- Shipment tracking and documentation
We believe in early shipment of material before the committed delivery timeline. our trained staff and qualified vendors keep an eye on the shipment during the transit and report the status to end customers time to time.
FAQ related to tank dispatch
Q- Is the prices you quote are included of transport cost ?
A- It depends on the customer requirement, some times customer arrange their own transport and take the responsibility of transportation, yes in that case we don't include the transport cost.
Q- Is the quoted price include the loading and packing cost ?
A- Yes, we include the packing and loading cost in to the quote.
Q- What is the pickup point of tanks ?
A- We have our manufacturing facility at Neemrana in Alwar Rajasthan. So we dispatch from the same location.
Q- Do you also have the transit insurance option of delivery ?
A- Yes, we usually add the transit insurances in all our dispatches.
Q- What is the max size you can transport through road transport ?
A- We transport usually up-to 1.5 lack ltr. depending upon the dimensions of the tanks, which should be under the permissible guidelines.

For more information download our product brochure by clicking the button below.