Customer Testimonial – Essenco Sudhakar Nair & Co. Ltd. Bangalore
---
Customer Name: Mr. Ajamal Hamza
Associated Industry: Engineering Company
Designation: DGM (Engineering)
Purpose of Use: Storage of RO water
Tank Installed Location: Multiple projects.
Tank Specification: Multiple Sizes.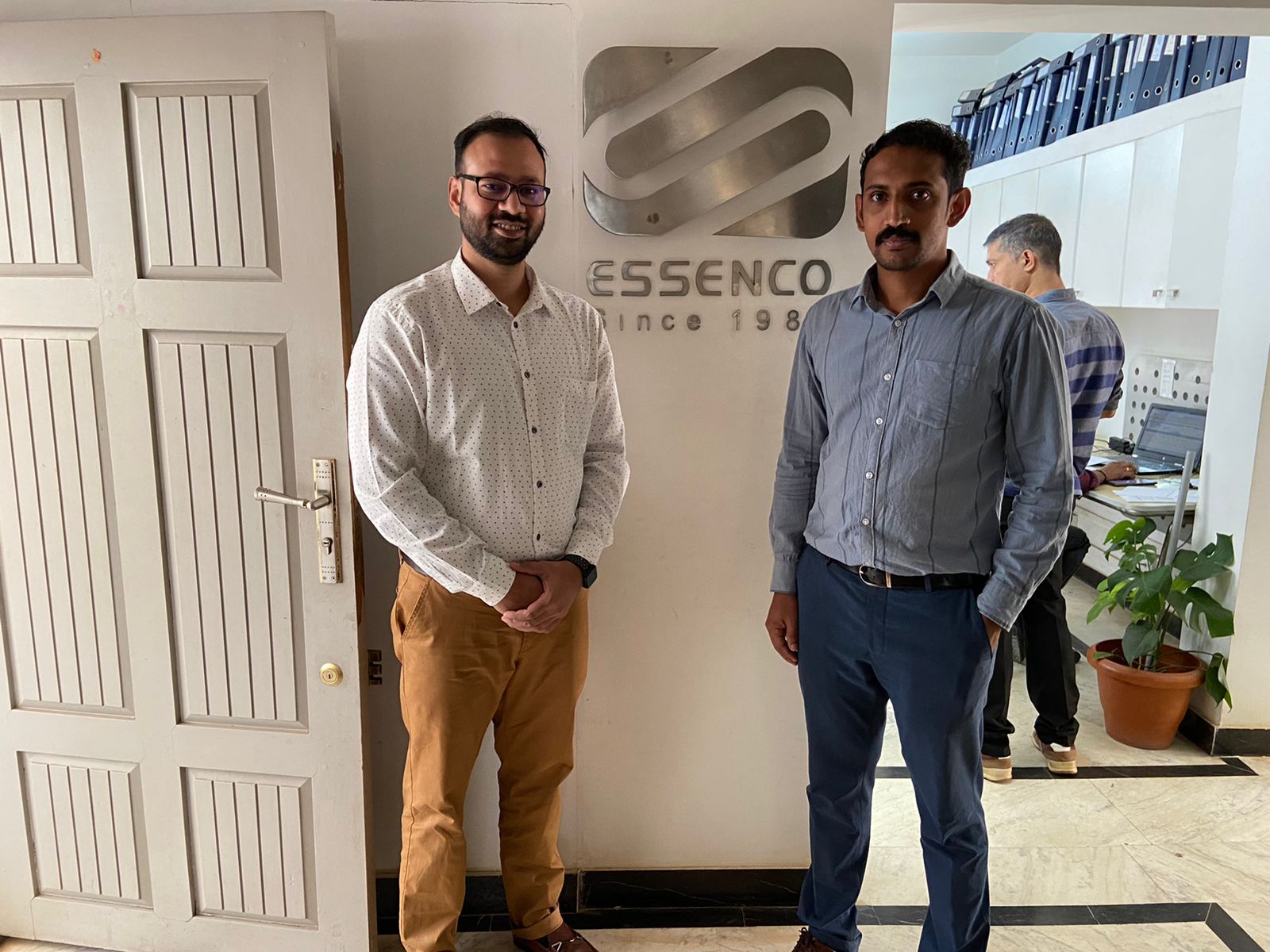 Essenco Office at Bangalore
ESSENCO (initially Nallaseth, Nair & Co) was founded in 1986 when companies were involved in plumbing contracts in South India. Mr. Sudhakaran Nair has been conferred with the prestigious 'Distinguished Service Award' by the World Plumbing Council, the only multi-national global body representing the Plumbing Industry, in a first for an Indian.
Installation of Supply of panel tank for RO Water storage.
Being into the plumbing sector Essenco is our proud customer who is into a regular business with Beltecno and due to their understanding of the plumbing and firefighting sector, they recommend Beltecno's panel tanks for RO water storage to their customers.
Interview with Mr. Ajamal Hamza, DGM Engineering team.
Q- How did you get to know about Beltecno's SS panel tanks? And what was the main reason for choosing us?
A- We continuously look for better products in the market, through internet search we found Beltecno's tanks and our VP recommended to our team to initiate the communication, we never used this beautiful product ever before.
Q- How did your tank perform so far? How much do you rate our panel tanks on a scale of 10, in terms of quality service and delivery?
A- It is much better than any other options available in the market the built quality is also wonderful. I would recommend to please check a few other options in the c-channel.
Q- What is the reaction of your end customer after seeing and using our tank?
A- They are extremely happy, we are trying to introduce these tanks into multiple projects and consultants are showing interest in panel tanks. few rainwater harvesting projects are also there in the pipeline and will soon flote an enquiry for the same.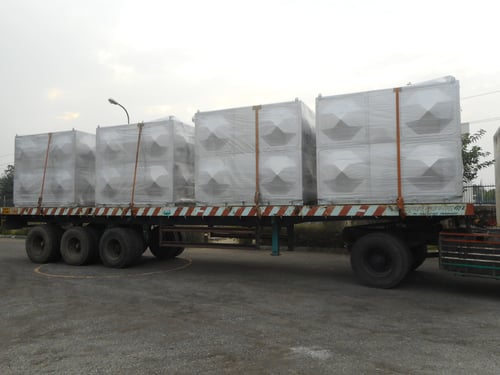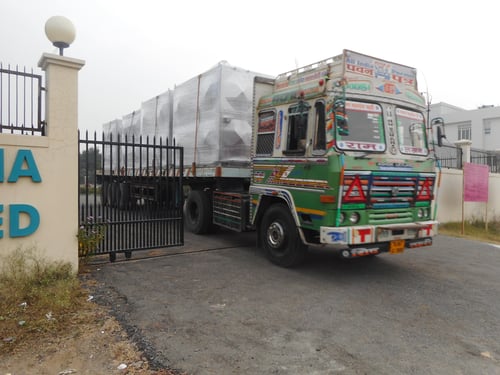 Panel Tanks are ready to dispatch from Our Neemrana Factory.
Q- What are your plans for the maintenance of this tank?
A- As of now we don't have any plans, however, these tanks require very less maintenance. From our side, we are taking extra precautions regarding water quality, please suggest to us the best way to maintain these tanks, and will accordingly instruct our team.
Q- Are you satisfied with our customer service department, if you ever contacted them?
A- Yes, all okay.
Q- Based on your awareness of SS water tanks, what do you think Beltecno's panel tank future in India?
A-If the customers are addressed well and regularly updated about the technical aspect and benefits of using these tanks, definitely there is a huge market to tap upon.
Q- Based on your experience with Beltecno's tank, how likely are you to buy our product again?
A- We are already in communication with your sales team regarding a few projects and once we will get the clearance from the customer, will place the order.
Q- Please share with us a few things related to our Panel Tank, What we could do better?
A- It will be great if you can supply us with the cylindrical tanks too for hot water applications, however, we can also use panel tanks but sometimes we face challenges.
Q- Based on your experience with Beltecno's tanks, would you recommend this product to others and replace the remaining tanks with our tanks?
A- Sure, we always do recommend Beltecno if it's about the storage of RO water.