Customer Testimonial – Batra Hospital & Medical Research Centre, New Delhi, India.
---
Customer Name: Mr. Kamlesh kamal
Associated Industry: Hospital & Medical Research Centre.
Designation: GM Engineering
Purpose of Use: Storage of hot water
Tank Installed Location: Batra Hospital & Medical Research Centre on 5th Floor, New Delhi, India.
Tank Specification: Stainless Steel Insulated Panel Tank, capacity 8,000L (2x2x2H)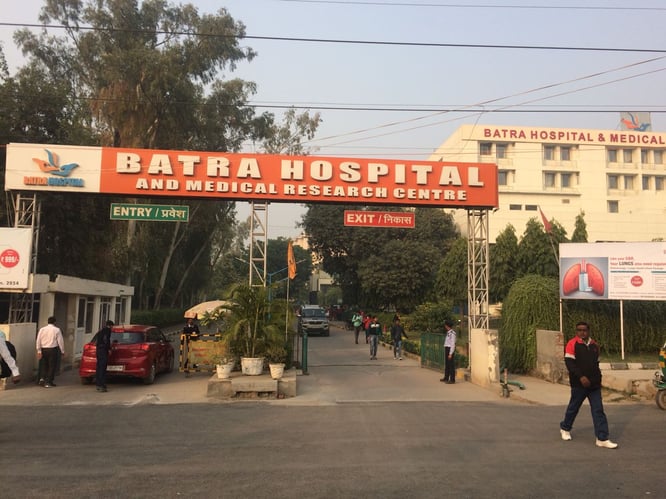 Batra Hospital & Medical Research Centre, New Delhi
Batra Hospital & Medical Research Centre is the Delhi's first multi-specialty private hospital, established in 1987 by Ch. Aishi Ram Batra Public Charitable Trust with an infrastructure comprising of 495 beds, 14 operation theatres, 112 ICU beds, 24x7 emergency facilities, full range of state-of-the-art diagnostic laboratories and comprehensive rehabilitation facilities.
Installation of Hot Water Triple Layer Insulated SS Panel Tank
It was indeed a very good opportunity for us to install our Hot Water Tank at one of the very prestigious and historic hospital of New Delhi.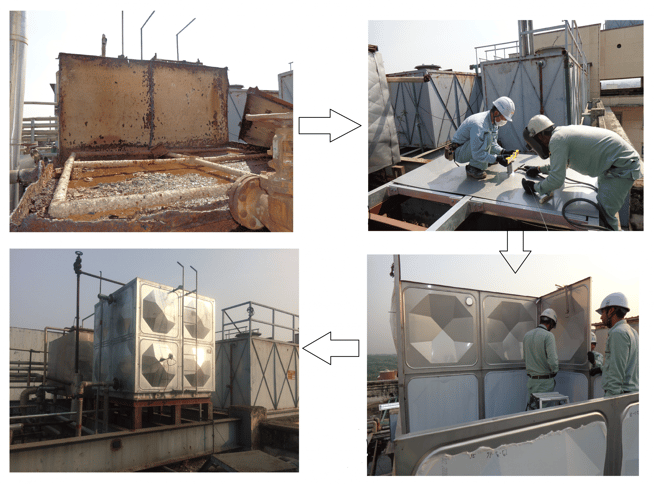 Replacement of Old Water Hot water tank with Beltecno's SS Panel Tank
The Installation of tank was an onsite assembly with quick delivery.
Application of Tank
It is triple layer hot water insulated tank which is mainly used for hot water supply in operation theatres and in diagnostic laboratories where certain water temperature is required to be maintain.
The water is getting heated by steam, coming from the centralized boilers. So accordingly we provided the special arraignment and changes in design of the tank to solve the purpose.
Interview with Mr. Kamlesh Kamal, GM Engineering from Batra Hospital
Q- How did you get to know about Beltecno's SS panel tanks? And what was the main reason of choosing us?
A- I came across your website; I was searching for Stainless Steel panel tank manufacturer on the Internet and found your products.
And the reason for choosing Beltecno, of course the technology, although we had four or five suppliers but they all were into conventional tanks and also prefabricated tank was a challenge for us to install on top of the building (5th Floor) as it is not so easy to lift such a huge tank, so we decided to go with Beltecno as shifting of panels were much easier.
Q- How did your tank perform so far? How much you rate our panel tanks on scale of 10, in terms of Quality service and delivery?
A- 10 out of 10 at this moment, it is for tank quality and delivery and yes tank is performing very well.
Q- What is the reaction of hospital management after seeing and using our tank?
A- Hospital staff is very much satisfied, especially at the time of installation they got very much impressed by seeing the technology moreover our hospital director was also very much happy with the work.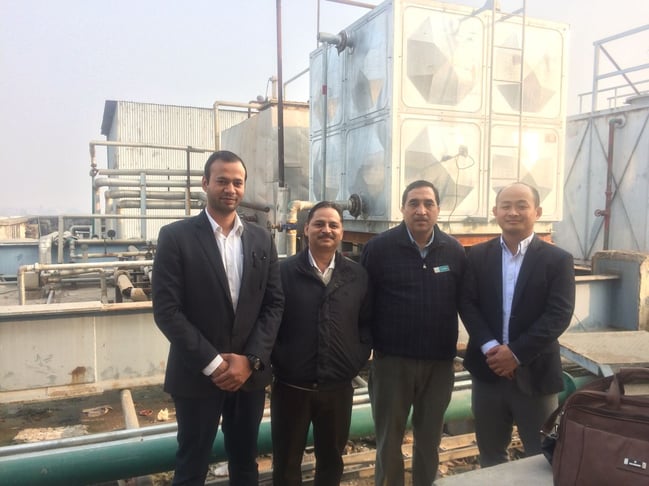 From Right Mr. Kiyokazo Tamura (Managing Director of Beltecno India), Mr. Kuldeep Rawat (Purachase Dept. Batra Hospital, New Delhi), Mr. Kamlesh Kamal (GM Engineering, Batra Hospital, New Delhi), Mr. Ankur Verma (Sales Department, Beltecno India)
Q- What are your plans for maintenance of this tank?
A- Well this is a maintenance free tank as we know, but as we also use this water in operation theatres so as per the compliance we will be doing the routine check-ups for insuring the hygiene.
Q- Are you satisfied from our customer service department, if you ever contacted them?
A- Most of the time we interacted with the sales team, as of now we are very much satisfied with the response from them.
Q- Based on your awareness of SS water tanks, what you think Beltecno's panel tank future in India?
A-Your future in India is very bright and as per my understanding you will be getting very good response from healthcare and pharmaceutical industries as in these sectors' hygiene is the most important factor which can be fulfilled by Beltecno's panel tanks.
Q- Based on your experience with Beltecno's tank, how likely are you to buy our product again?
A-Defiantly, we will be use your tanks and as of now we have two more tanks be replaced in the coming season and also after the successful installation of hot water tanks we will go for cold water tanks as well.
Q- Based on your experience with Beltecno's tanks, would you recommend this product to others and replace remaining tanks with our tanks?
A-I will definitely recommend this tank to my connections who are in other healthcare and pharmaceutical groups, also I have already recommended to our management to replace all the existing tanks with Beltecno.