When its about your Commercial space, Industrial Projects or Residential projects, we believe in accuracy and perfection of the final result. Beltecno is becoming the first choice for those who believe in quality and perfection.
Our end users are from various niches, majorly from the Industrial segment, though few are from Institutional side as well.
Challenges in installing an inflexible water tanks.
In Indian Water tank market mostly water tanks are not modular in nature and because of that there are challenges come at the time of final installation of tank at project site.
Re-engineering cost a lot
Design changes and re engineering takes a lot of time, effort and cost sometimes and after all this also there would be compromise on quality and perfection in few cases. If the drawings are already finalized and approved also the budget is allocated accordingly and suddenly there a challenge came when the water tank is designed on its own parameters not according to the end user's requirement
Over expensive and quality issues if fabricated on site
In case if tank is fabricated on site it will unnecessarily cost high compare to prefabricated ones, also due to lack of resources compare to factory there might be the chances of quality related issues.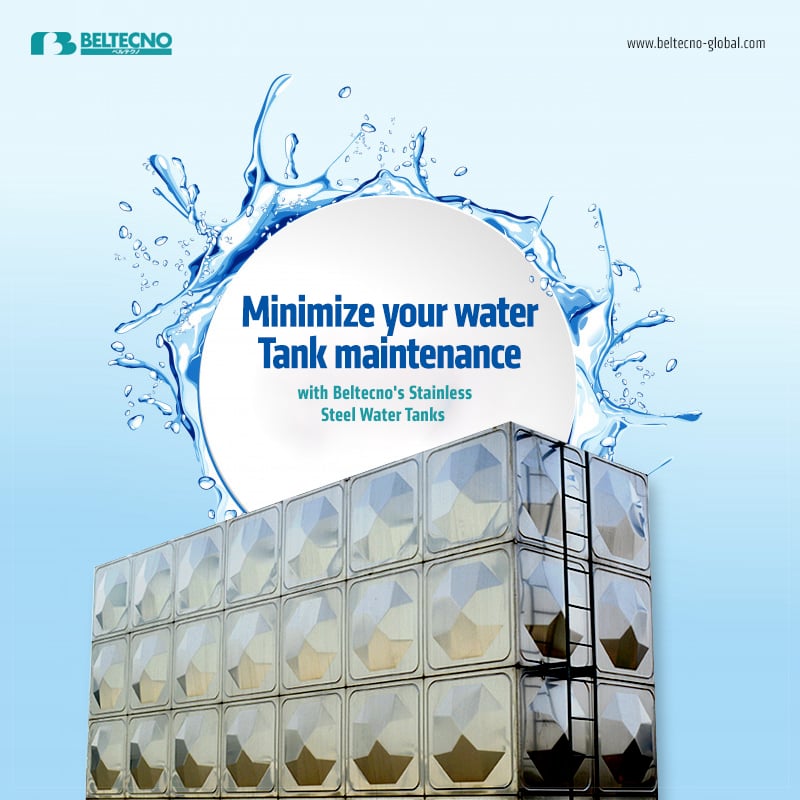 Advantages of Beltecnos's Modular water storage solution
If we consider the biggest advantages of modular tanks then quality and perfection would be on highest in the list but few other factors which we discussed along with these are described below.
Water Tanks made on zero error definition
Beltecno is expert in making Stainless steel panel tanks, we insure zero defect policy in our manufacturing process, being a Japanese multinational company we follow certain quality rules, we first take end user's approval on the final drawings of tank and put effort on finalizing requirements. Once the drawing is fixed we start the manufacturing process.
Maximum utilization even in restricted spaces
Beltecno's SS panel tanks are made of panels of 1m x 1m. We experienced that in most of the cases end user ask for maximum volume or water storage in the provided space, which make sense also.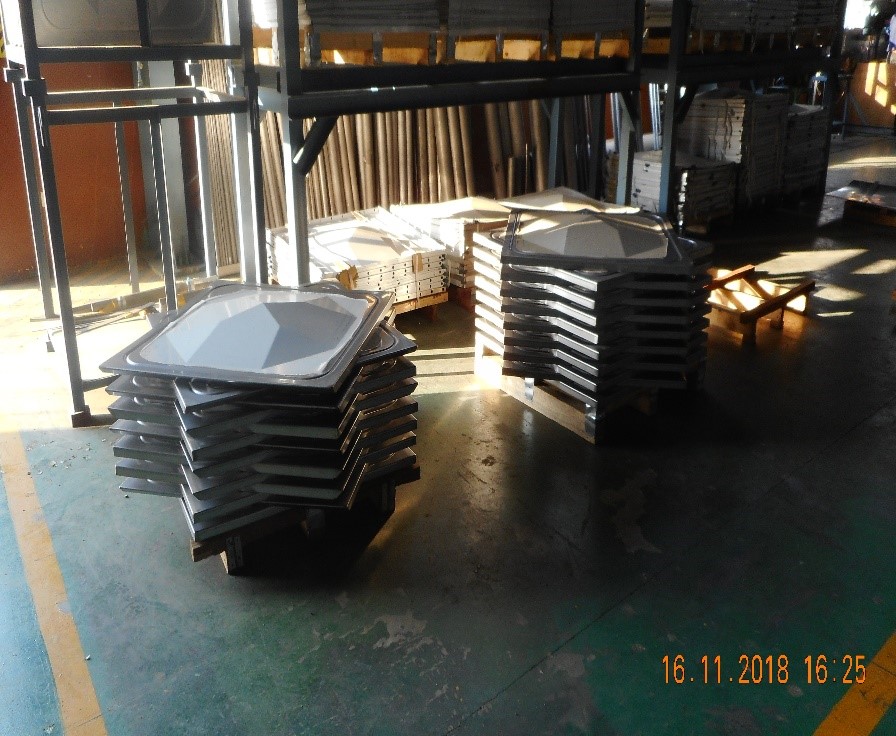 It is always satisfying to our customers, who got the maximum capacity of tanks in restricted spaces.
Increase or decrease in Number of Nozzles and connections
In case of modular tanks, user have the freedom to choose nozzles and connection as per the requirement.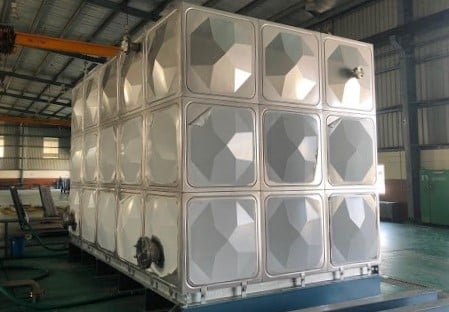 We are the pioneers in making stainless steel panel tanks and offering world class water storage solution globally.
For more details about Beltecno's SS Water tanks get in touch with our team at sales@beltecnoindia.com or call at given below numbers +91-9116009580, +91-7300084028, +91 -9549286222