During a recent outbreak of COVID-19 on a global scale, we recently saw a growing enquiries started floating in Beltecno, as organizations and big business houses are concerning about the water hygiene and better sanitation practices in their premises as well as in factories.
Because Beltecno is one of the top manufacturers of quality stainless steel panel tanks, which can long last for a years, companies are putting Beltecno make products on their first priority.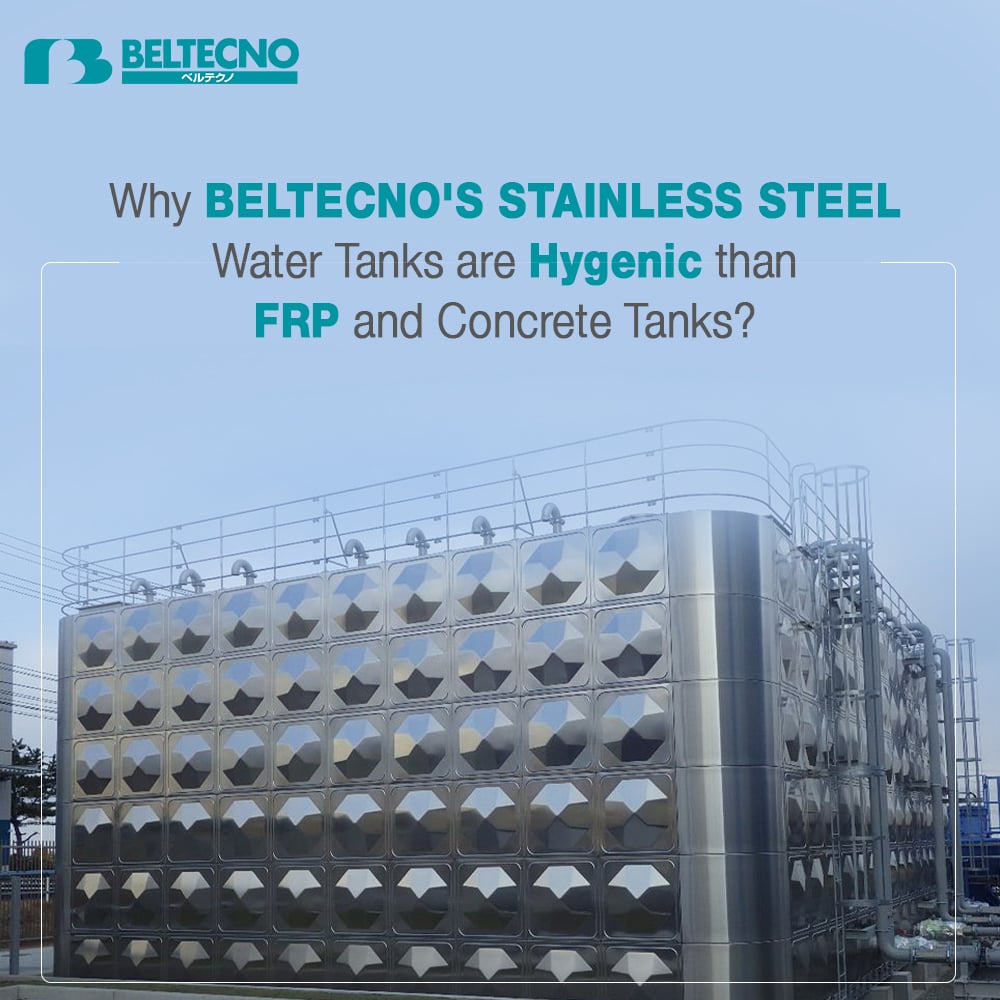 Major challenges due to poor water storage in factories and solution we provide.
As we come across so many customer's problem on daily basis so having a list of problem statements from them, out of all this we came across few biggest and most common challenges which are listed below.
Problem of Cleaning the existing tank.
Our so many customers face cleaning and maintenance related problem in their existing water tanks and reservoirs and usually ask the solution to this problem, Beltecno offers a wide range of panel tanks available into various shapes and customized designs as per customer's ease of maintaining it.
How Panel tanks are easy to clean ? solution from Beltecno
Concrete pedestal foundations
pedestal concrete foundation below the panel tanks make it very accessible to maintain it and fix the problem.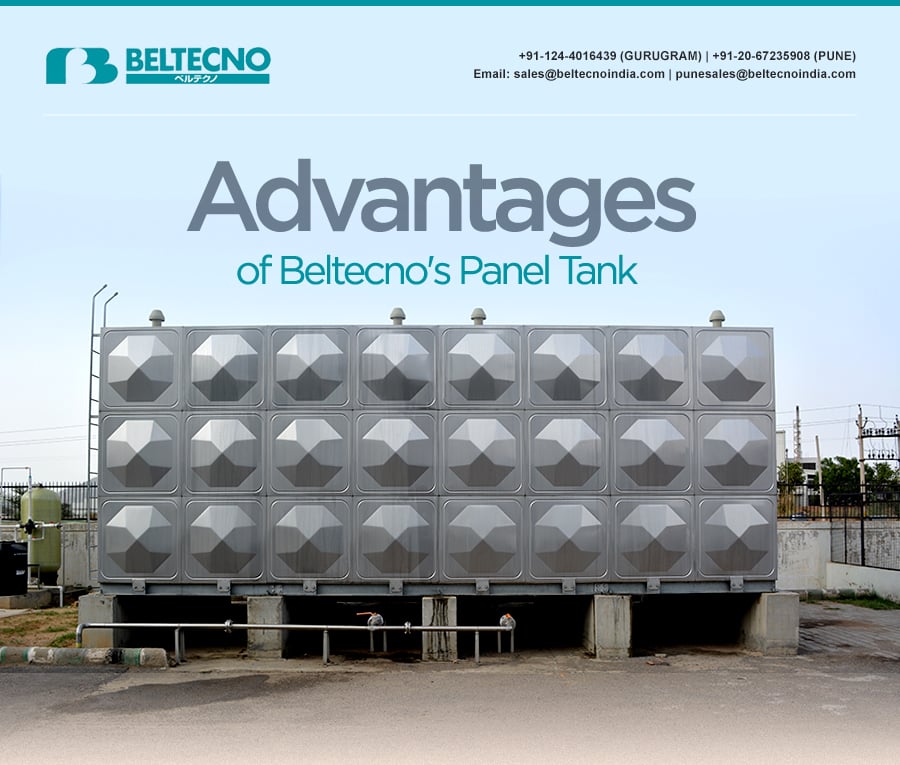 Drain pipe at bottom
As shown in the above picture our design team propose the drain socket at the bottom of the stainless tank therefore its become very easy to drain out the water completely out from the tank.
Out side/ Inside ladder and manhole
In stainless steel panel tanks Beltecno provides an easy access through a manhole and provided internal and external ladders so that tank can be cleaned easily.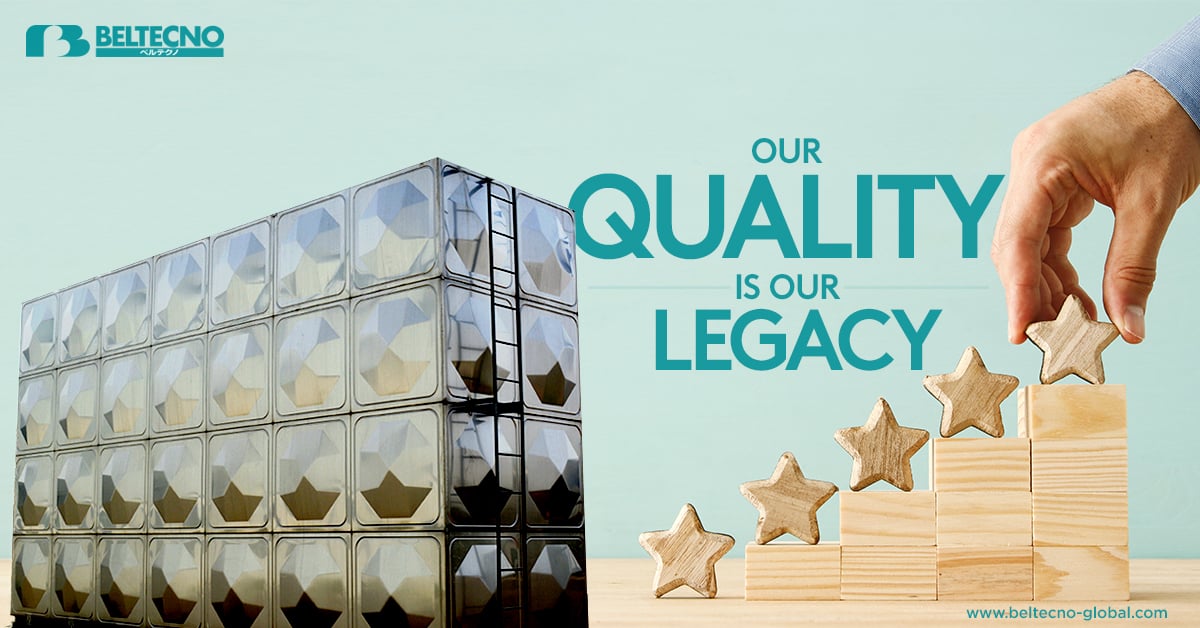 Problem of Leakage in existing water tanks
Leakage is one of the most common problem people face in their industrial water tanks due to high duty of operation and non stop operation.
How Beltecno's stainless steel panel tanks are free from leakage?
Fully welded technology from Japan
We have fully welded type panel tanks to avoid leakage problem. at the time of tank handover we provide a leak check report and also provide a one year leak warranty (Manufacturing defect) of our stainless steel panel tanks.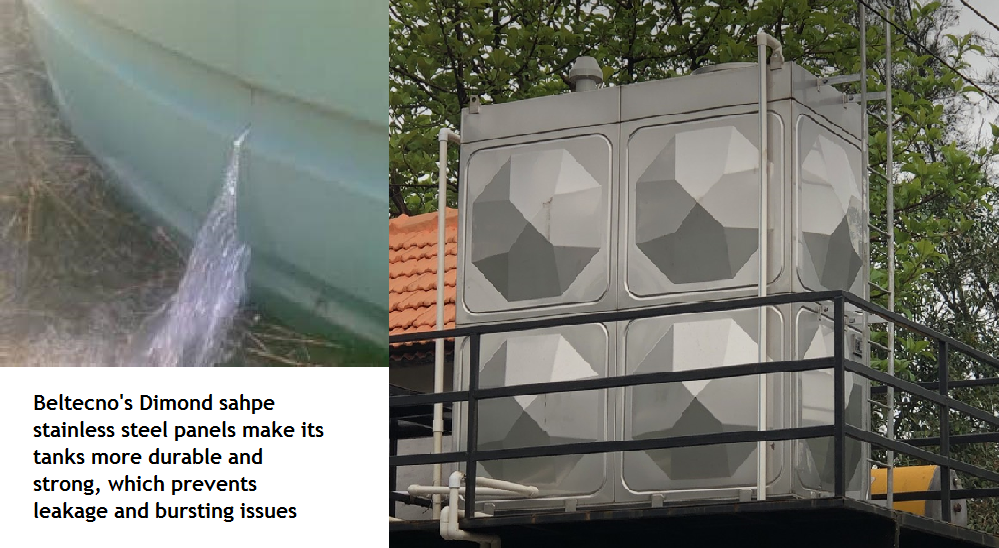 If you are also facing such challenges in your commercial and industrial facility, Please get in touch with our team in case if you are confused about the installation of our tank. We would be glad to assist you and insure a best possible support from our side.
For more information regarding our stainless steel panel tanks download our product brochure by clicking the button below, drop us your requirement on sales@beltecnoindia.com or call us on any of given numbers +91 9116009580/+91 7300084028