Beltecno's Stainless Steel Tanks installed in Happy Forging Ltd. Ludhiana
---
Customer Name: Mr. Rajesh Mahajan
Associated industry: Automotive Parts Manufacturing Plant
Designation: Deputy General Manager (Purchase)
Tank Installed location: Happy Forgings Ltd., Ludhiana
Tank Specification: Stainless Steel Panel Tank, capacity 48 KL (2 X 8 X 3 M), 36 KL (2 X 9 X 2 M), 24 KL (2 X 6 X 2 M)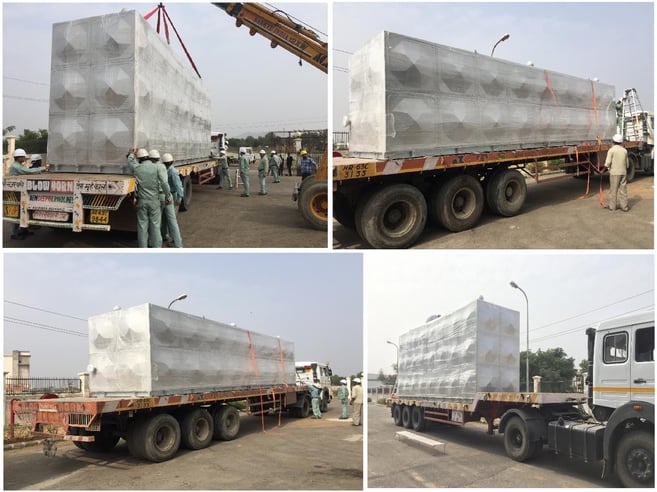 Happy Forgings Ltd. is one the largest crankshaft manufacturers in India after Bharat Forge, having a world class facility equipped with modern technology situated in Ludhiana, Punjab (India).
Application of Stainless Steel Panel Tank
Happy Forging Ltd. is having a heavy duty manufacturing process and in that they are using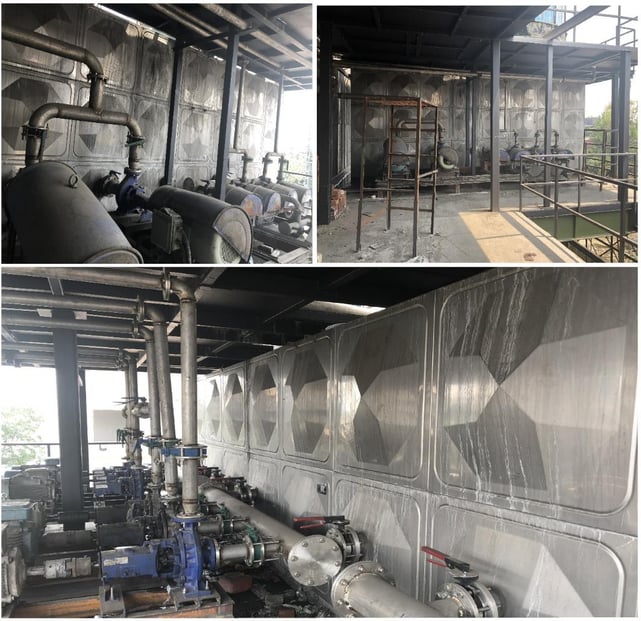 large capacity press machines and Beltecno SS panel tanks are used for process cooling. In this process, they are using recirculated soft water by air cooling system.
Customer Testimonial
Q1. How did you get to know about Beltecno and what was the main reason for choosing SS panel tanks?
We heard about you from word of mouth, someone told to our managing director about SS panel tanks by Beltecno so we decided to go with panel tanks. Choosing Beltecno SS panel tanks, the main reason was the quality and workmanship involved. We personally believe in Japanese technology and its product quality.
Q2. Are you satisfied with the tank performance? How much would you rate us on the scale of 10, in terms of quality, Delivery and support?
I'll give 10 out of 10 and tanks are performing very well as we thought. The timeframe and delivery was before due date as the tank was the major challenge for us to start the operations and it was quite good response from your side regarding all the queries.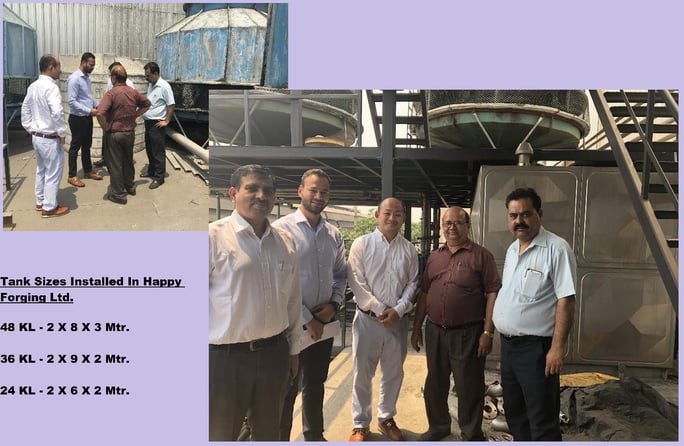 Q3. Do you have a scheduled maintenance plan of panel tanks?
No, as of now we don't have any maintenance plan with us. It would be great if you can assist us in doing it, we can go for a AMC (Annual Maintenance Contract) with Beltecno and accordingly if you can arrange the service visit, would be great.
Q4. What is the exact application of our tanks in Happy Forgings LTD.? Do you recommend other customers also using panel tanks to serve this particular requirement?
Yes, I have already recommended your tank to many people, in my connection.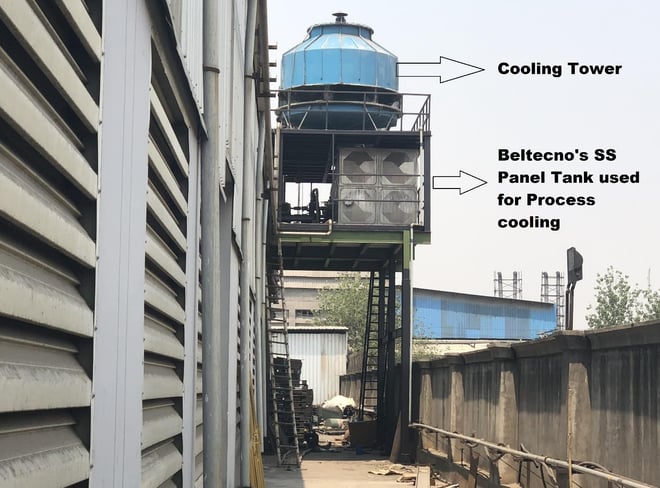 We recently started the new line in which having very heavy press machines so panel tanks are being used for process cooling connected with cooling tower.
Q5. Based on your awareness of SS water tanks, what do you think how we are different from others and Beltecno's future in India?
As we don't have organized tank makers in India, previously we could not find our desired tank manufacturers in Ludhiana so indeed the future of Beltecno in India will be good.
Q6. Do You have any future plans to procure our tanks in any of your upcoming projects?
Yes, we are setting up a new unit around 10KM from here, we will be having very heavy press machines there so we will defiantly go with Beltecno's tank this time also. We have already put the enquiry in Beltecno's sales department and hopefully soon we will procure these tanks.
Q7. Based on your past experience, what is the major challenge do you face?
As I already mentioned above the challenges we used to face but in Beltecno's case the project became organized due to on time delivery also the tanks are a great example of beautiful structural engineering.
Q8. How did you install our tank?
Due to its light weight, it was not that difficult for us to install the tanks on height otherwise, we had to use a big hydra crane to lift the tanks
Q9. Your valuable input is very important for us so do you think we could do something better in terms of product development?
If we can get level indicator in our next tanks, it would be great, in terms of built quality, we are very much satisfied with the tanks.
---
For more information regarding our stainless steel panel tanks download our product brochure by clicking the button below, drop us your requirement on sales@beltecnoindia.com or call us on any of given numbers +91 9116009580/+91 7300084028