The majority of hospitals heavily dependent on potable water and during COVID-19 crises the pressure has increased and crossed the usual occupancy in hospitals. Today we will be discussing Beltecno's prefabricated stainless steel panel tanks to use in Hospitals and their benefits.
Water supply, its dependency, and applications in hospitals.
According to the 'Emergency water supply planning guide for hospitals and health care facilities of the Centers for Disease Control and Prevention and American Water Works Association 'health care facilities need to develop an Emergency Water Supply Plan to prepare for interruption of normal water supply.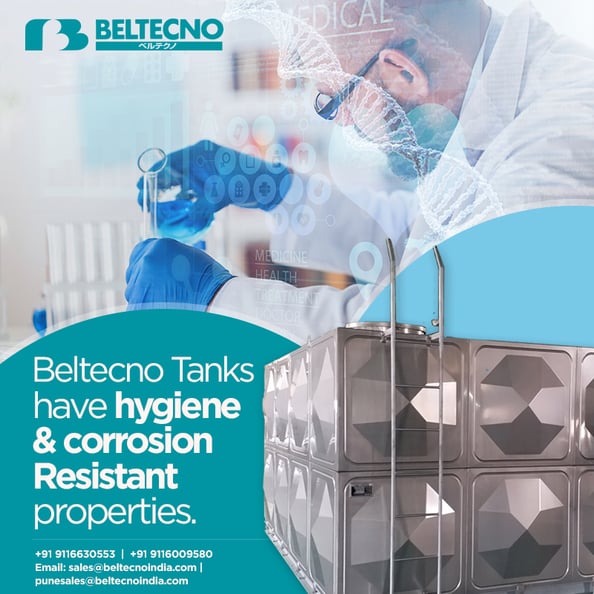 Applications Areas
Water supply interruption in healthcare settings could result in serious compromise below are the major applications area.
Hand-washing and hygiene

Drinking

Food preparation and hygiene

Flushing toilets and bathing patients

Laundry and other services provided by central services (e.g., cleaning and sterilization of surgical instruments)

Reprocessing of medical equipment (e.g., endoscopes, surgical instruments, and accessories)

Patient care (e.g., hemodialysis, hemofiltration, extracorporeal membrane oxygenation, hydrotherapy), Fire suppression sprinkler systems

Water-cooled medical gas and suction compressors (a safety issue for patients on ventilation)

HVAC and decontamination.
What is a water audit and what to include in it?
Every health care establishment must have a "Water Use Audit plan" which should include
Water usage under normal operating conditions,

Identification of essential functions and minimum water needs,

Identification of emergency water conservation measures and

Identification of emergency water supply options, (e) development of emergency water restriction plan.




Beltecno is one of the major manufacturers of stainless steel panel tanks in India for hospitals and supplying water tanks in all the above-mentioned applications.
Below are the major reasons why to choose Stainless steel panel tanks over other options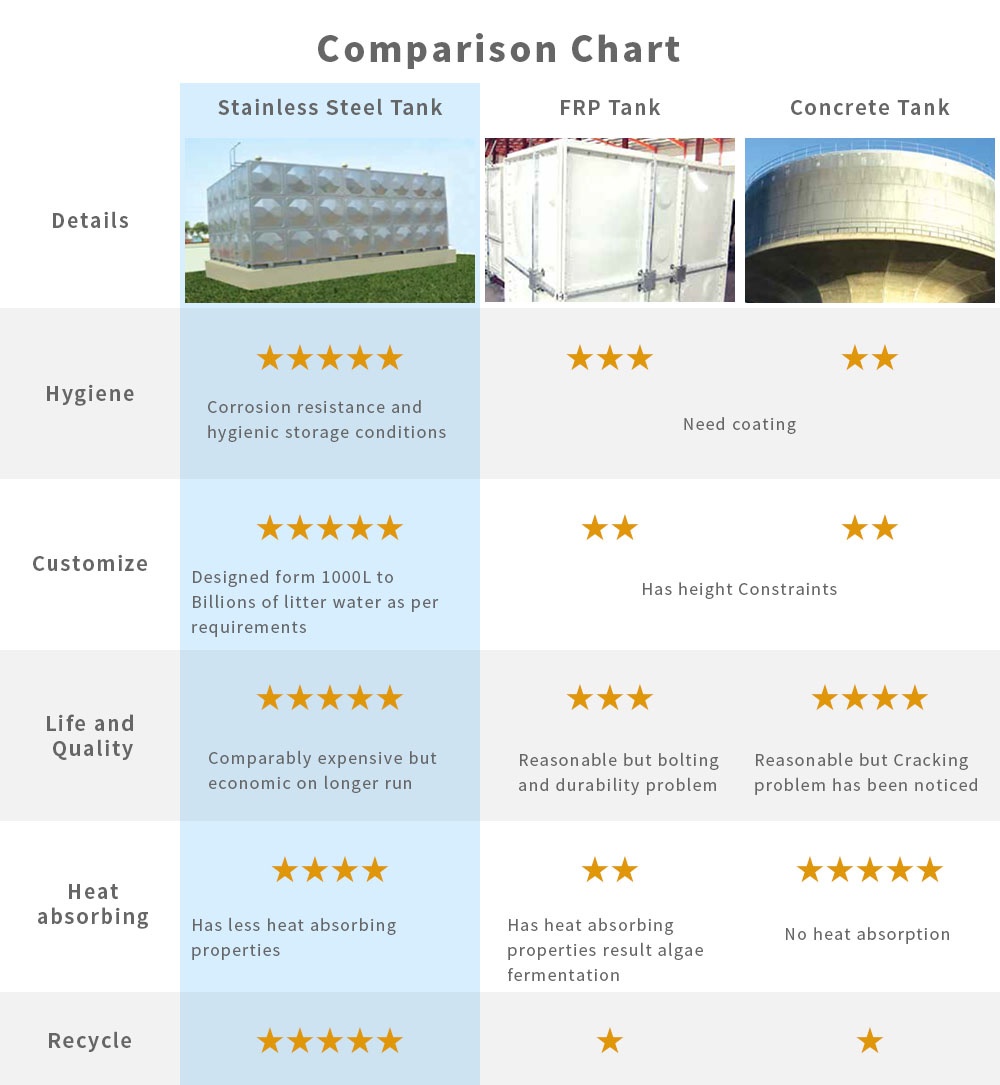 For more information regarding our stainless steel water tanks download our product brochure by clicking the button below, drop us your requirement on sales@beltecnoindia.com or call us on any of the given numbers +91 9116009580/+91 7300084028