India has made great development in reviving its natural water resources and supporting drinking water infrastructure in recent years. In reality, India is trying to meet the drinking water goals and also trying to contribute globally as well. However, rapid development projects, increase in population, and variable resource distribution have led to the current demand for water outweighing supply.
92% of Indian citizens, since its independence got benefited from improved drinking water sources as large budgets and high political focus resulted in all this.
Improved Water Sources.
Improved water sources, as per various Joint Monitoring Programs of government and private entities, making the Vision of drinking water from the tap in rural India a realistic forward approach. This is directly liked with the development of the nation in the right direction, Improved water quality will necessarily improve the overall wellbeing and health of its people.
This blog Is putting light on the major transformation that has to happen on the ground, to deal with day-to-day water challenges along with sanitation and hygiene.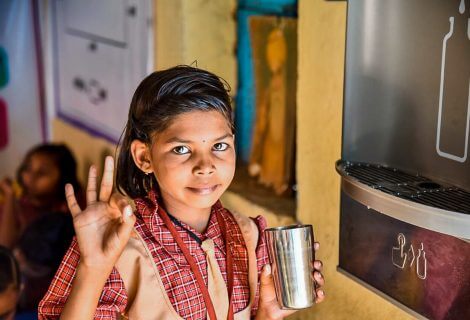 Image: https://www.source.co/resources/press/1000-self-sustaining-communities-in-india-with-the-village-social-transformation-foundation/
In addition to this role of environmentalists is becoming noticeable to the rest of the world. Social media is contributed a lot towards making people educated and aware of water-related causes and issues.
The mission of Beltecno India is for the betterment of the Indian community.
Due to its vast land and huge population, India is facing water challenges for a long time, Although there are so many initiatives that have been taken by private and government companies to tackle this situation and to offer the best solutions.
Beltecno India is one of the largest stainless steel water tank manufacturers in India and supplying panel tanks to Industries and institutional projects in India. Serving the Indian community is the prime mission of Beltecno.