Beltecno AC part manufacturing unit is on full Swing !
---
Last year we started our one more facility to manufacture high quality AC parts please refer our last blog-Another Feather in the Hat! Beltecno India Is Ready with Its New Extended Facility to Make Air Conditioner Parts
We are manufacturing Sheet Metal AC parts for VRV ( Variable Refrigerant Volume ) Unit at our Neemrana factory.
VRV (Variable Refrigerant Volume) is a technology under HVAC (Heat Ventilation and Air conditioning) system, invented by Daikin Industries Ltd. in 1982.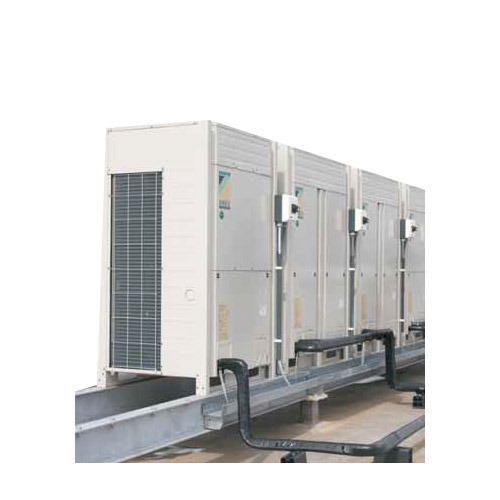 VRF (Variable Refrigerant Flow) systems have been used in Japan since the 1980s. Currently, in Japan, VRFs are used in 50% of midsize office buildings (up to 70,000 ft2 or 6,500 m2) and 33% of large commercial buildings (more than 70,000 ft2 or 6,500 m2).[1]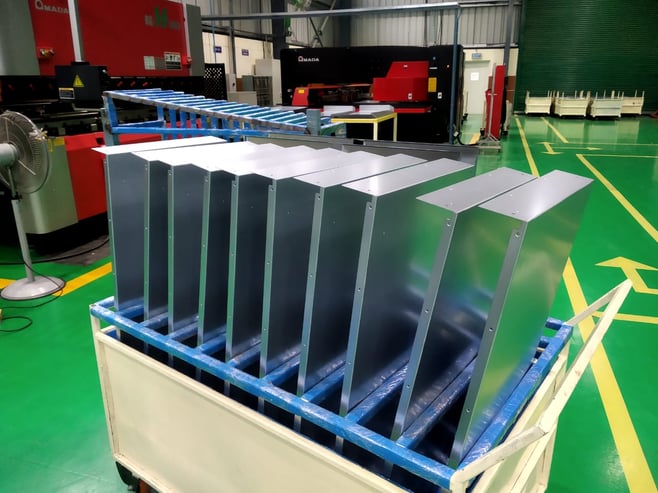 Our exponential quality of AC parts makes us different than others
We are one of the top suppliers for one of the top Japanese AC manufacturing company in India, and due to our perfect quality of finished part we have become grade A suppliers to our customer, Grade A means when the end customer is fully satisfied with the performance of its vendor. Being a Japanese company Beltecno India, stick to our dispatch plan and ensure on time delivery of finished parts.
A brief of our state of the art facility to make these AC parts
We are equipped with one the latest machines in our facility to craft such a high quality AC parts. Here we are covering few of them to make you understand our potential.
TURRET PUNCHING MACHINE a fully automated computerized Punch Press (NCT AE2510NT) with highly accurate features from AMADA. for more information about this click here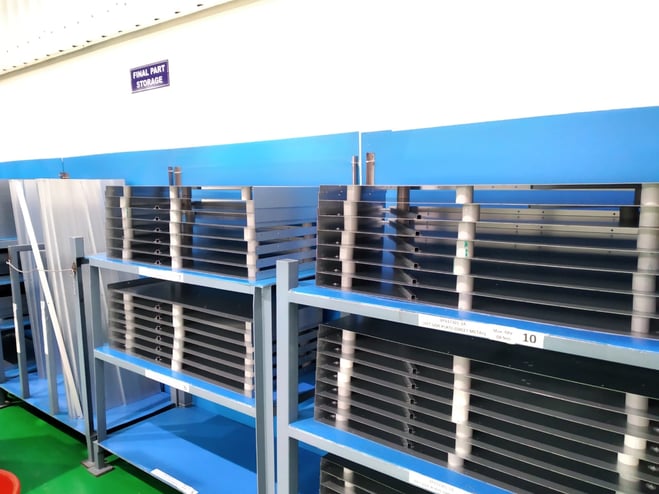 Stack of AC parts, ready to dispatch
Hydraulic PRESS BRAKE, MODEL RGM2 1003 from AMADA for more information about this click here

Pneumatically operated

Press type spot welding machine - Highly accurate.
.[1] https://en.wikipedia.org/wiki/Variable_refrigerant_flow
For more details regarding our AC parts manufacturing unit kindly write us on sales@beltecnoindia.com or call us on +91-124-4016439, +91-9116009580
For more details about Beltecno's SS Water tanks get in touch with our team at sales@beltecnoindia.com or call at given below numbers +91-9116009580, +91-7300084028, +91 -9549286222