A Big Yes For Stainless Steel Tanks Over Fibreglass Tanks And Concrete Tanks
---
In India where PVC and concrete tanks already having a long old identity in consumer's mind, we usually have to answer a very common question "Why should i use stainless steel tank over fibreglass or concrete tank?
So in today's blog we are discussion about few facts about all these types.
Concrete Water Tanks
Concrete tanks are quite strong and long lasting, we usually called these tanks as a landmarks also, in most of the Indian cities but introducing of reinforcing steel into concrete has created durability problems.
When embedded reinforcing steel corrodes which causes concrete to crack and break.
Lime,which is found in concrete can also leak into the water which result the contamination in water.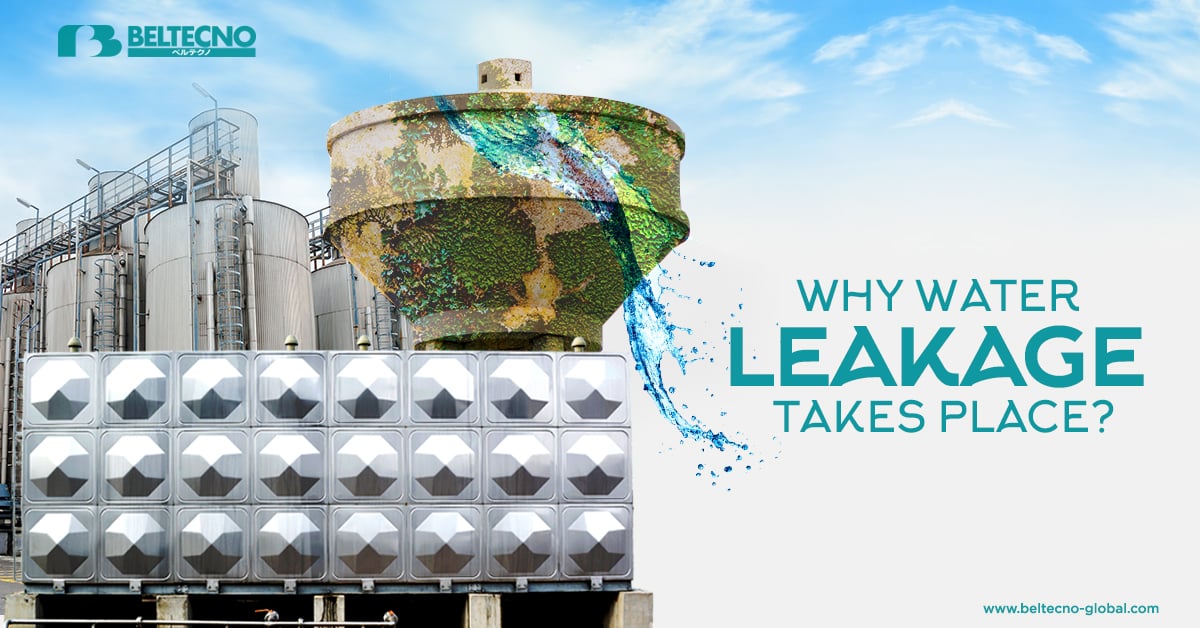 Concrete tanks are generally installed in underground for commercial purposes, but can also be used for residential purposes.
In Concrete tank heat absorption is not there.
These tanks are not recyclable (No scrap value) and also not Eco friendly.
Their cleaning and maintenance is difficult also expensive and time taken process.
Construction and installation time is long.
Fibreglass Tanks
For storing water fibreglass tanks require a kind of food grade coating to be standards for storing water.
These tanks are mostly dark in color to reduce algae growth and light entry in the tank.
These are stiff and rigid in nature, but relatively thin in nature, which makes them brittle and prone to crack easily.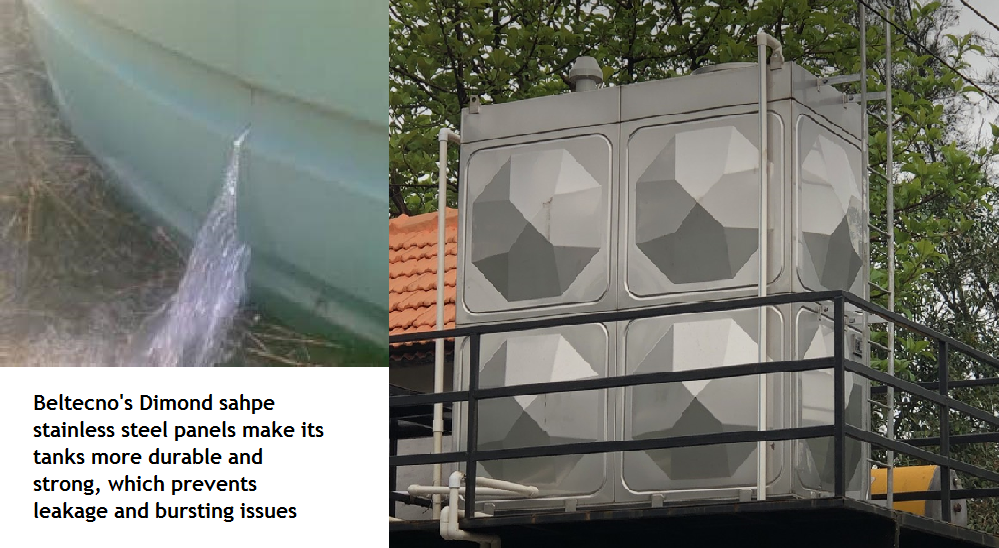 The quality of tank depend upon manufacturer. These tanks are not recommended for heavy duty operation.
Fibreglass tanks also having the heat absorbing properties.
These tanks are also not recyclable (No scrap value) also not Eco friendly.
Cleaning and maintenance again is a difficult job for these tanks.
Installation time of these tanks are less.
Stainless steel panel Tank
SS Panel tank protects from corrosion, hygienic storage conditions for food grade fluids as per standards.
Tanks can be customized from 1000 Ltr. to lacks of liters of water as per the requirements.
Suitable for extremely large storage requirements. Thin but has high strength and durability.
Its initial cost might be expensive then others but in long run its the cheapest solution.
Stainless steel has the less heat absorption properties.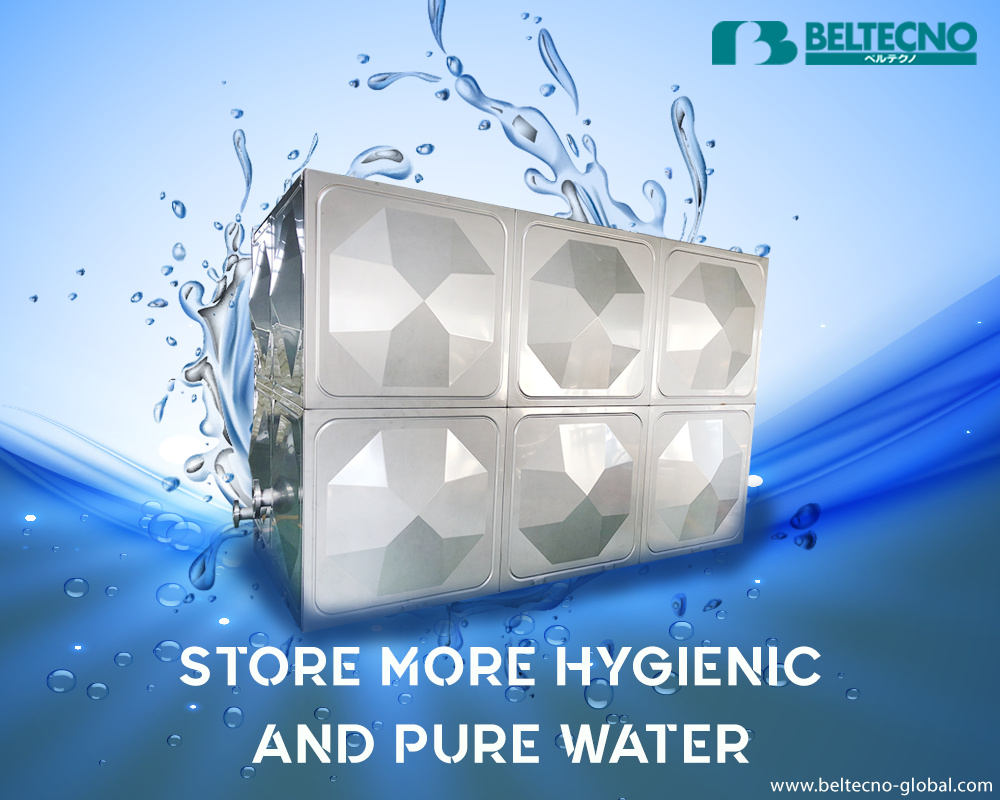 It can be recycled and its scrap value is quite high its an Eco friendly product.
After 40 years also the tank value would be same as value of scrap.
There are no serviceable parts in this tank, so its easy to clean and maintain. Also the frequency of cleaning is less.
Installation time is very less prefabricated tanks are very easy to install at site.
We at Beltecno India (A Japanese multinational company) have more than fifty years of experience in manufacturing stainless steel storage tanks and stainless steel panel tanks to improve water supply and day to day life of people.
Our state of the art facility, situated in Japanese zone Neemrana, India enables us to supply bulk water storage tanks — we can easily build tanks up to 1,000,00 Ltr. and supply with in India and global markets as well.
For more details about Beltecno's SS Water tanks get in touch with our team at sales@beltecnoindia.com or call at given below numbers +91-9116009580, +91-7300084028, +91 -9549286222