Indian Water Supply Guidelines – Part 1
---
Water supply requirements for buildings as per the National Building Code of India 2016
As India's infrastructure is growing rapidly, so the Indian regulatory body (Part-9, Plumbing Services – Section 1, Water Supply of National Building Code of India 2016) has made some amendments as well, in Volume -2, to describe more accurately the building guidelines.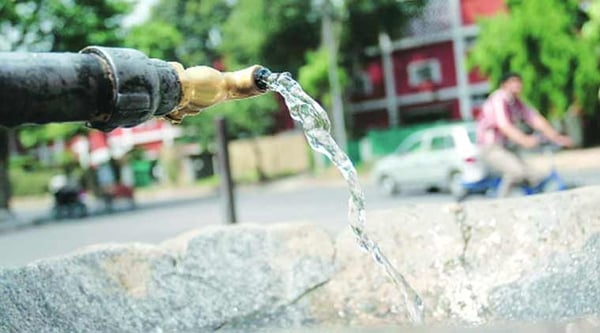 Usually our customers ask a question: how can they calculate the total capacity of water required in their projects or residences? Therefore, we tried to find out some useful information to share with the people concerned with MEP/designing and constructing water supply systems for Indian buildings.
Population Projection Method
The total quantity of water per day is estimated, based on proposed occupancy and activities. The designer has to identify all the possible sources for augmenting the shortfall in water supply.
Population for each type of building shall be estimated on the basis of information obtained from the users. Alternatively, the population maybe worked on the following basis, for different types of buildings:
a)

Residential Buildings:

Accommodation

Population Requirements

1-bedroom dwelling unit

2-bedroom dwelling unit

3-bedroom dwelling unit

4-bedroom dwelling unit

4

5

6

7

Notes

1. The above figures consider a domestic house-hold including support personal, wherever applicable.

2. For plotted development, the population may be arrived at after due consideration of the expected number and type of domestic house hold units.

3. Dwelling unit under EWS category shall have population requirement of 4 and studio apartment shall have population requirement of 2.

b)

Other Than residential buildings

Occupancy

Population Requirement

Offices

1 Person per 10 m² of floor area (See Note 1)

Schools

Strength of school + Teaching and non – teaching staff

Hostels

Number of beds + 4.5 x (warden's residence) + staff

Hotels

Number of beds + Staff + Requirement of restaurant seats

Hospitals

Number of beds + Staff + Patient attendants (generally population density per bed in secondary care hospital is 5, tertiary care is 7 and quaternary care is 9)

Mercantile

1 person per 3 m² of street floor and sales basement areas + 1 person per 6 m² of upper sales floor (Total population may be segregated into 10% for fixed and 90% for floating/visitors)

Traffic terminal stations

Average number of users per day (Total annual passenger traffic/365) + Staff + Vendors

Notes-

1. Wherever there are multiple work shifts, the number of users within 24 h period may be considered as actual

2. Population of 5% to 15%, depending on the usage of building, shall be considered for visitors and floating population likely to use the building facilities.
Water Supply for Residences
"A minimum of 70 to 100 Litre per head per day may be considered adequate for domestic needs of urban communities, apart from non- domestic needs as flushing requirements (Which varies based on type of building occupancy)"
As a general rule the following rates per capita per day may be considered for domestic and non-domestic needs:
a)

For communities with population up to 20,000:

1)- Water supply through stand:

40 LPHD (Litre Per Head per Day) Min

2)- Water supply through house:

70 to 100 LPHD

b)

For communities with population 20,000 to 100,000 together with full flushing system

100 to 135 LPHD

c)

For communities with population above 100,000 together with full flushing system

150 to 200 LPHD

Note – The value of water supply given as 150 to 200 litre per head per day may be reduced to 135 litre per head per day for houses for medium Income group (MIG) and lower Income groups (LIG) and economically weaker section of society (EWS), depending upon prevailing conditions and availability of water
In our next blog we will cover the water requirement for buildings other than residences, stay connected with us for more useful information.
Check our blogs