Different Types of Industrial Water Storage Tanks
---
Industrial water storage tanks can be found everywhere, from factories to farms and power plants. They come in various sizes depending on their purpose. In addition, they've become very common in residential areas too.
Water storage tanks are commonly used in industries where water is stored or transported. These include chemical processing, food production, mining, pharmaceutical manufacturing, energy generation, etc. The main types of industrial water storage tanks include underground, aboveground and overhead tanks.
What would you say if I told you that industrial water storage tanks are a thing? Well, they are now – and they're becoming extremely important. This type of tank is used to store large amounts of water for various purposes.
Underground Tanks:
Underground tanks are usually the most durable option available. They are built using thick-walled construction materials which make them strong and sturdy. However, these tanks are not suitable for all applications, as they need special installation techniques and professional help when it comes to maintenance work.
Overhead Tanks:
Beltecno's Stainless steel panel tanks are fit to use as overhead tanks for your industrial applications. They have been around for a long time Beltecno started the journey in 1947 from Japan and are still being widely used today in various industrial and commercial applications. This type of tank offers many benefits such as low cost, easy installation, mobility, and flexibility. It provides high levels of security, durability, and safety.
Above-Ground Tanks:
Beltecno's Stainless steel panel tanks are ideal for storing large volumes of water. They offer better insulation than underground tanks and are very easy to maintain. They come along with the internal and outer ladders.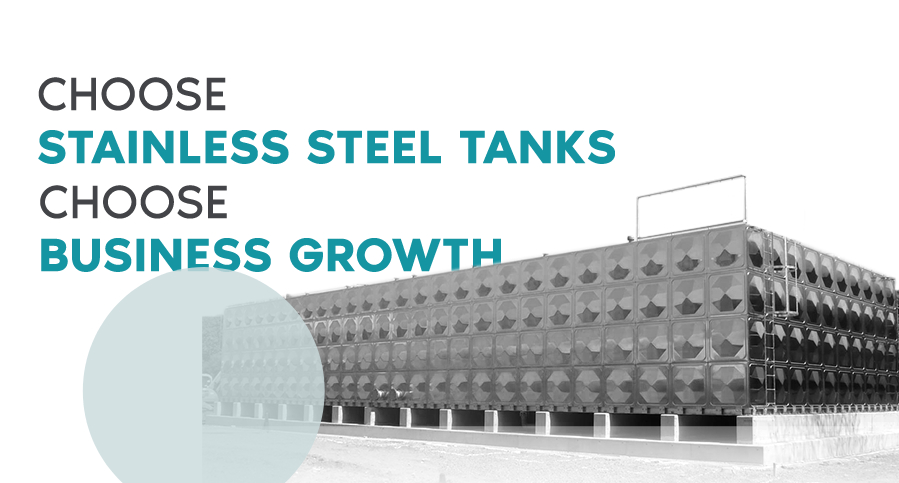 In conclusion, industrial water storage tanks have become an integral part of our daily lives. They play an important role in keeping us healthy by providing clean drinking water. Nowadays, there are different kinds of industrial water storage tanks available so it is up to you to choose the right one for your needs.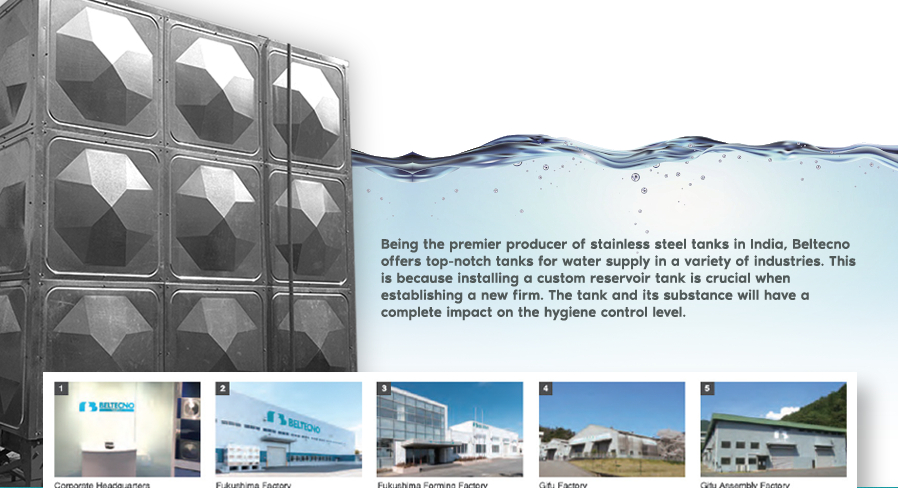 For more information regarding our stainless steel panel tanks download our product brochure by clicking the button below, drop us your requirement on sales@beltecnoindia.com or call us on any of given numbers +91 9116009580/+91 7300084028
For more Details on Our Product click here
Check our blogs
*https://pubs.spe.org/en/ogf/ogf-article-detail/?art=3566