Beltecno - Industrial Water Tank Manufacturer in India
There are many industrial water tanks manufacturers and suppliers in India. Beltecno is one of the best companies that can help you with your requirements for industrial water tank manufacturing services.
7 Types of Industrial Storage Tanks Explained.
Industrial storage tanks are containers used for storage of gas, oil, water, and petrochemical products, employed for industrial uses. Industrial storage tanks come in different sizes and shapes.
They can be underground, horizontal, and vertical, and be made from concrete, stone, fiberglass, steel or plastic.
Industrial storage tanks can be categorized into several types based on the substance they hold and some other factors.
Here you can learn about seven key types of industrial storage tanks. Read on…
1. Industrial Fuel Storage Tanks
The Industrial Fuel Storage Tank (IFST) is a type of tank used to store fuel for industrial purposes. The tanks are usually made from steel and have an internal volume of between and. They are commonly found in the chemical, petrochemical and power generation industries.
The first IFSTs were invented by Henry Ford in 1914. He was looking for a way to make his cars more efficient. His solution was to use a large tank to store gasoline at high pressure.
2. Industrial Chemical Storage Tanks
Chemical storage tanks are used to store chemicals that can be harmful if released. These tanks have a variety of uses, including storing gasoline and other fuels, as well as industrial chemicals like acids, solvents, and pesticides.
The size of these tanks varies depending on their purpose.
3 3. Industrial Oil Storage Tanks
Oil storage tanks are used to store oil in a tank. They can be made of steel, fiberglass or plastic and are designed to hold large quantities of oil for long periods of time.
Industrial oil storage tanks come in different shapes and sizes.
4. Industrial Water and Liquid Storage Tanks
We are a leading manufacturer of industrial water storage tanks. Our products include high-pressure, low-pressure, and vacuum tanks for use in the chemical industry, pulp & paper mills, food processing plants, power generation facilities, oil refineries, pharmaceutical and biotechnology companies, and others.
5. Stainless Steel Water Tanks
The stainless steel panel tanks are a great way to store your drinking water. They come in different sizes and shapes, so you can choose the one that is best for you.
Stainless steel water tanks are very durable and will last for many years. You can also customize according to the requirement and space availability.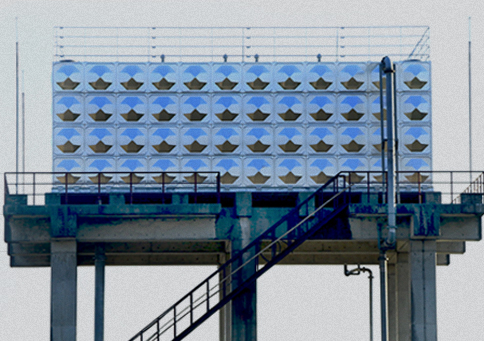 6. Industrial Plastic Storage Tanks
The following table provides a list of storage tanks that are used in the industrial plastic industry. The information provided includes tank type, material, capacity, and other relevant data.
7. Industrial Gas Storage Tanks
Industrial gas storage tanks are used to store and transport natural gas. They can be single or double walled, with a capacity of up to 100 million cubic feet (2.8 billion liters). The most common type is the steel lined polyethylene tank.
These tanks are available in both above ground and below ground configurations.


For more information regarding our stainless steel panel tanks download our product brochure by clicking the button below, drop us your requirement on sales@beltecnoindia.com or call us on any of the given numbers +91 9116009580/+91 7300084028