Beltecno at 2nd Central Advisory Board Meeting – Thursday, 9th Aug 2018, Committee Room – Central Water Commission, RK Puram, New Delhi
---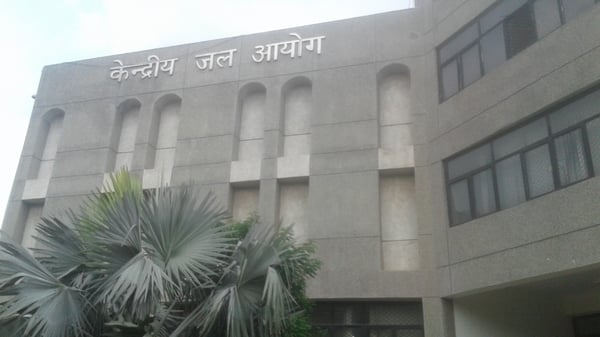 Central water commission, RK Puram, New Delhi
Further to the discussions which took place in the 1st CAB meeting at the Central Water Commission, Ministry of Water Resources New Delhi, the agenda of 2nd CAB Meeting was to finalize the theme and sessions to be fixed from the suggested topics for WaterEX 2019 Mumbai conference, where all the major water companies will participate and showcase the latest technologies and innovations.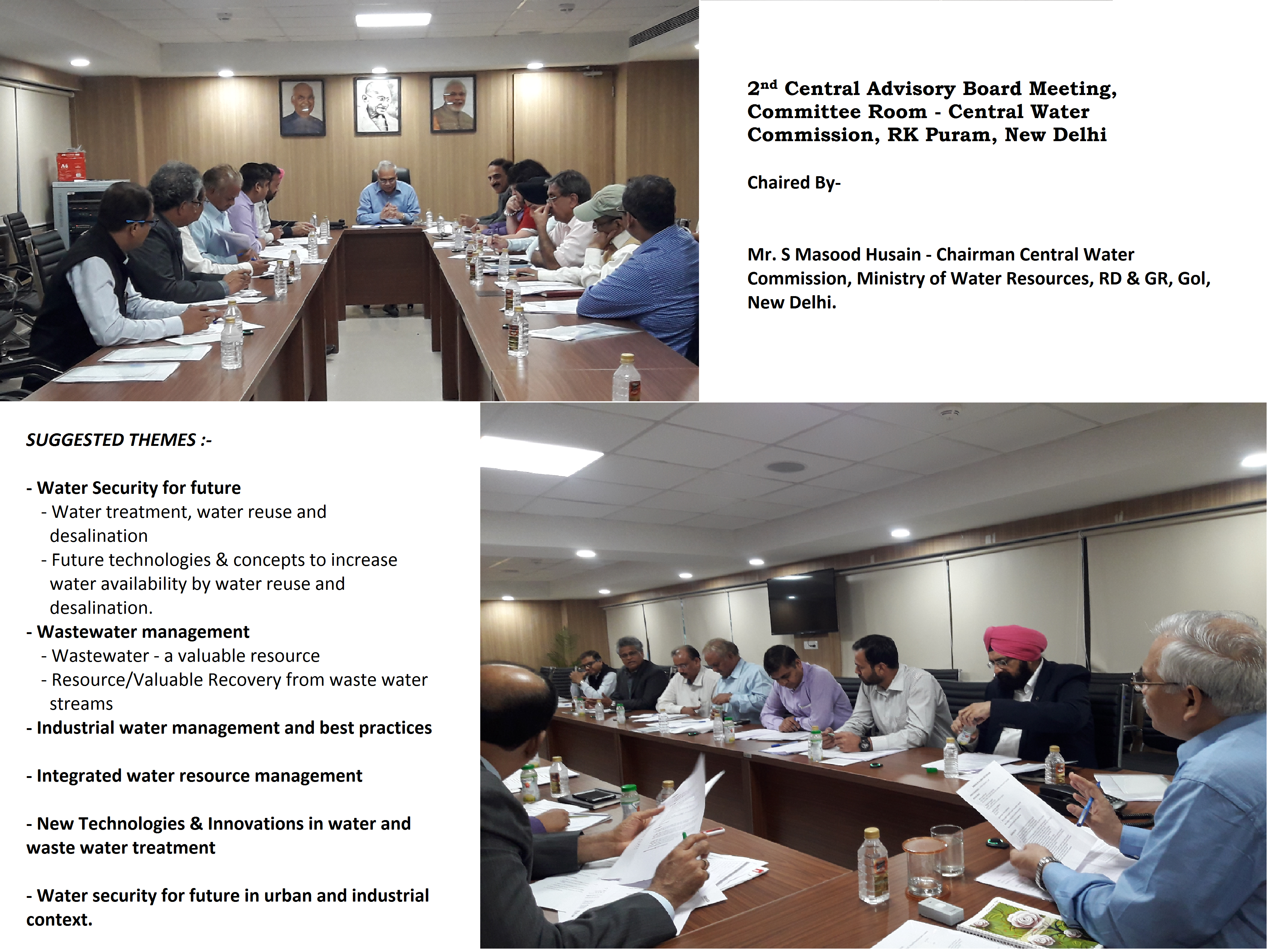 The session was chaired by Mr. S Masood Husain, Chairman of the Central Water Commission, Ministry of Water Resources, RD & GR & Chairman – WaterEX World Expo 2019.
It was most gratifying discussing the very crucial topics in regard to the current water and wastewater management, as we all know that the Indian water sector is under relentless pressure due to spiralling demands from a burgeoning population, rapid industrialization, urbanization and current climatic conditions.
From right to left: Mr. Yatinder Suri, Mr. Ankur Verma, Mr. Vishal Sharma, Mr. Srinivas, Mr. Manoj Garg, Mr. Ashish Mathur, Mr. Priyaranjan Singh
Then followed very interesting information shared by Mr. Ashish Mathur (Managing director, TATA Steel SEZ Ltd.) regarding the innovative and economic technologies in the field of wastewater treatment.
He spoke also of the success stories of the Indian cities like Jamshedpur, Surat, Gandhinagar, Ahmedabad and many more and how they are on the path of achieving the goals already setup for safe drinking water and thus becoming city water supply models.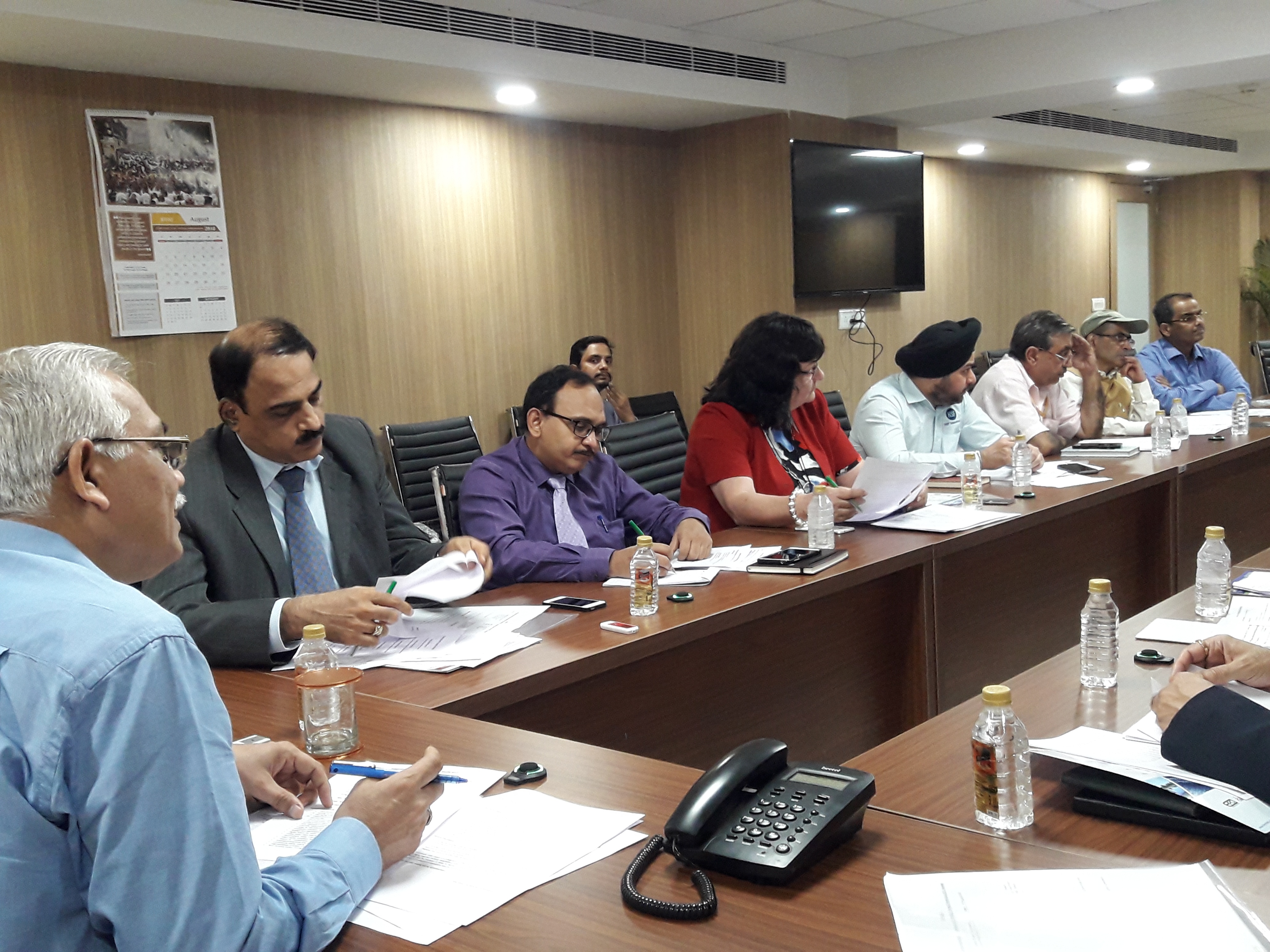 From Left to right: Mr. S Masood Husain, Mr. Hemant Shetty, Mr. Sudhanshu Nagar, Dr. Ms. Hilda Farkas, Mr. BB Singh, Mr. SK Juneja, Mr. Hasan, Mr. Ajit Tulo
It was a great opportunity for Beltecno India, to contribute its past 70 years of experience in the area of water supply models similar to those in Japan. So it gives us great pleasure to announce that we will be presenting a few of those Japanese water models in the coming Water EX 2019, Mumbai. We will try our best to help implement them in India too, in the near future.
Attendees of the 2nd Central Advisory Board Meeting, at the Central Water Commission, New Delhi.
S Masood Husain, Chairman, Central Water Commission, Ministry of Water Resources, New Delhi.
Hemant Shetty CEO, ChemTECH & JMPL
Sudhanshu Nagar, Brand Manager, JMPL
Ms. Hilda Farkas, Counsellor Science and Technology, Embassy of Hungary, New Delhi.
BB Singh, Business Development Manager (South Asia), NSF Safety and certifications India Pvt. Ltd.
SK Juneja Scientist D, Central Ground Water Board, Ministry of Water Resources, River Development and Ganga Rejuvenation, Government of India.
Hasan Abdullah, Director, CSMRS (Central Soil and Material Research Station), Ministry of Water Resources, River development and Ganga Rejuvenation, Govt. Of India.
Srinivas Chokkakula, Fellow, Centre for Policy Research.
Ajit Tulo, Sr. Director- GEC, PENTAIR
Yatinder Suri, MD & Country Head, Outokumpu India.
Ankur Verma, Country Manager, Global S&M, Key Accounts Beltecno India.
Vishal Sharma, Engineering & Design Dpt. head Beltecno India.
Manoj Garg, Gen. Manager – Marketing, Advance Valves.
Ashish Mathur, Managing Director, TATA Steel Special Economic Zone LTD.
Priyaranjan Singh, Sr. Manager Sales & Marketing, Jasubhai Media